My Steemit Awards Nomination(s)
Here are my Nominations for the Steemit Awards for 2021.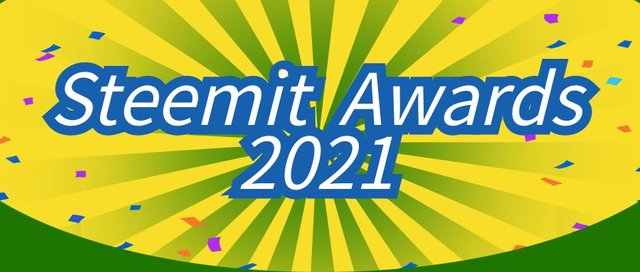 I am nominating @kiwiscanfly for Best Contributor to this Blockchain.
🐔
Reasons why i am Nominating @kiwiscanfly
He's my Cousin Lol
Kiwiscanfly re started #SPUD4STEEM from the ashes of the Steemit/Hive Spilt and has run it for the past 18 months while improving it.
He thinks Powering up is the smartest thing any user can do to increase the value of Steemit
Supports and encourages users to build their wallets
Lets just think about #SPUD4STEEM for a minute 🤔🤔
The organizer is responsible for trying to on board sponsors to increase this community sponsored event, this is not a take picture of your goat competition with a 7 steem prize pool that desperately needs support from SC01
There have been recent times where 90+ entries for #SPUD4STEEM and when you include pre posts plus questions, someone ( 🐔) is very busy around the 1st and 2nd days of each month.
While all this is going on no one really see's or hears much from him, i worked out he can spend huge amounts of time collating and reporting results
Unflappable is word i would describe him as, i look at some of the retarded questions and entries he gets and he just smiles and carries on - i would at least tell them they are special 🤪 but that's me not him.
Have a look at the 150+ comments he makes around #SPUD4STEEM time, very few are the same. In fact he has made quite a few friends from what i an see.
#SPUD4STEEM as i see it gets minimal support from SC01, which is strange as this community run competition is TRYING to make dolphins by encouraging them to power up - not cash out half of it and STILL get support.
These are my reasons and thoughts on why @kiwiscanfly is the Best Contributor to this Blockchain
My nomination for best community would have been https://steemit.com/created/hive-108572 for the groups approach to Spam/Farming and flat out theft, unfortunately that community has closed.
So my nomination for Best Community goes to @steem-sri.lanka as they are always active commenting and running competitions. They ALL seem like nice people :)
Their Community has grown and continues to grow - did i mention the Charity work they do?


Best Author for me would be @denmarkguy
No two posts are the same and every post gives you something to think about, i may not comment always on his posts but always read and upvote. The topics he covers can be thoughts or more personal but always thought provoking. this Author is what Steemit NEED MORE OF = unique content.
These are my nominations