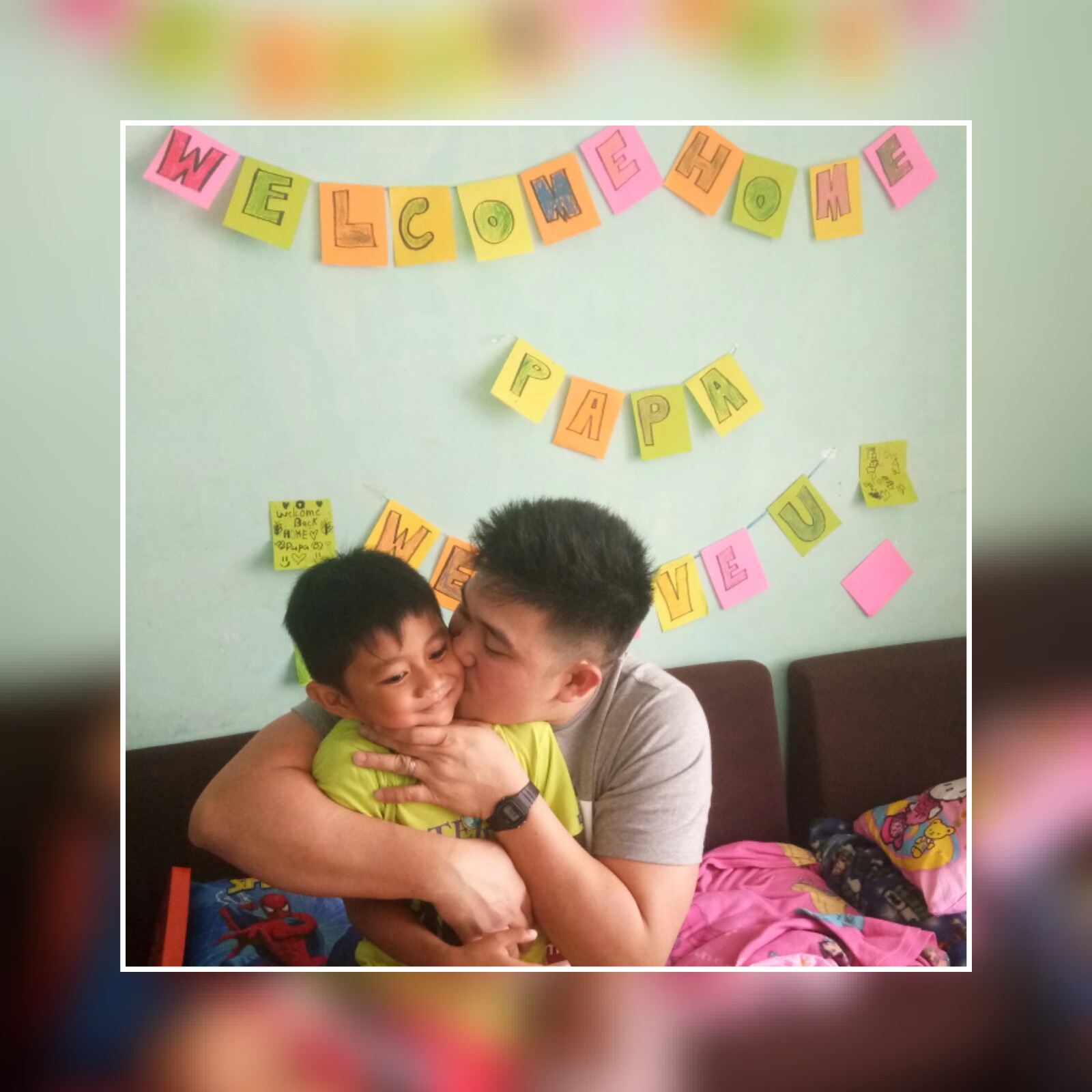 Miles apart, separated by distance but never by heart. Your absence gave me strength and the days without you made my love even stronger.
"I love you and I will wait for you"..Those were the lines that I kept until his arrival. It was hard not having him around, there were days that I hoped I could talk to him anytime in times of struggles. Moments when I needed a companion, but our faith in God grew stronger. HE is our strength and the light in our heart.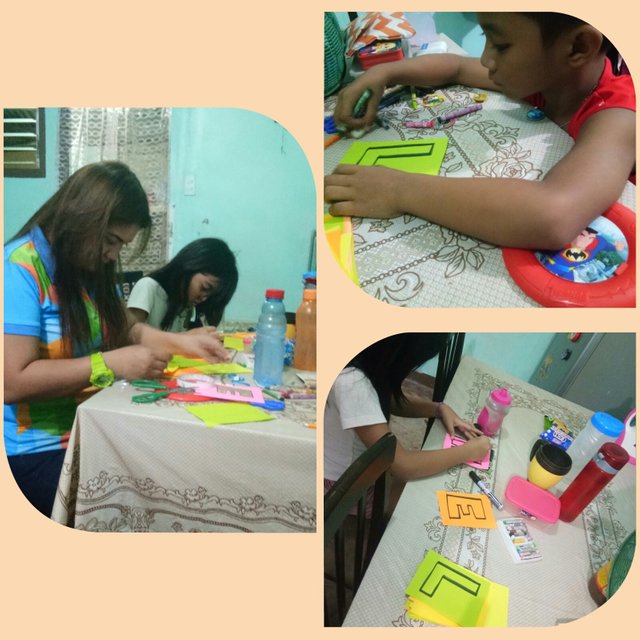 Busy preparing for Papa's surprise.
April 2, 2018 ends the 10 month wait. I have longed for this day to come,the kids have been anticipating to finally see Papa. I have waited for 3 hours in the airport since his flight was delayed,ugghh the wait is even longer. I fell asleep of waiting but it was inspiring to see that there were so many faces full of hope that finally they could be with the one they love. It was 12 midnight but kids at the airport were wide awake, I thought of the kids maybe they'd feel the same excitement these kids does.
Before my husbands arrival the kids and I wanted to make his arrival special so we made a special welcome message for Papa.
Heart, Dwyth and me wrote our special messages and posted it on the wall. The kids were so excited coloring and writing.
After several hours of waiting finally only the airport doors will be the only thing blocking us. No more hindrance to our love,this time Time is on our side.
*He was the happiest man seeing the kids jump for joy finally being with him.* Nobody can replace a bonding a father and his children has. No matter how great you are at parenting you can always need a husband. Independence is something I had to become, fixing something at home or anything that needs man was hard but woman are not weak as seen as before, we can already do what man can. Having him back is the greatest happiness I can give to my kids,moments like your kids would ask for a father and yet you can just tell them that Papa needs to work far so we can buy what we need. Being a parent is not just giving birth to this tiny miracles. Providing them with food,love,comfort,shelter and all the necessities but most of all is YOUR TIME. Never miss the chance to be with them coz they can only be young once.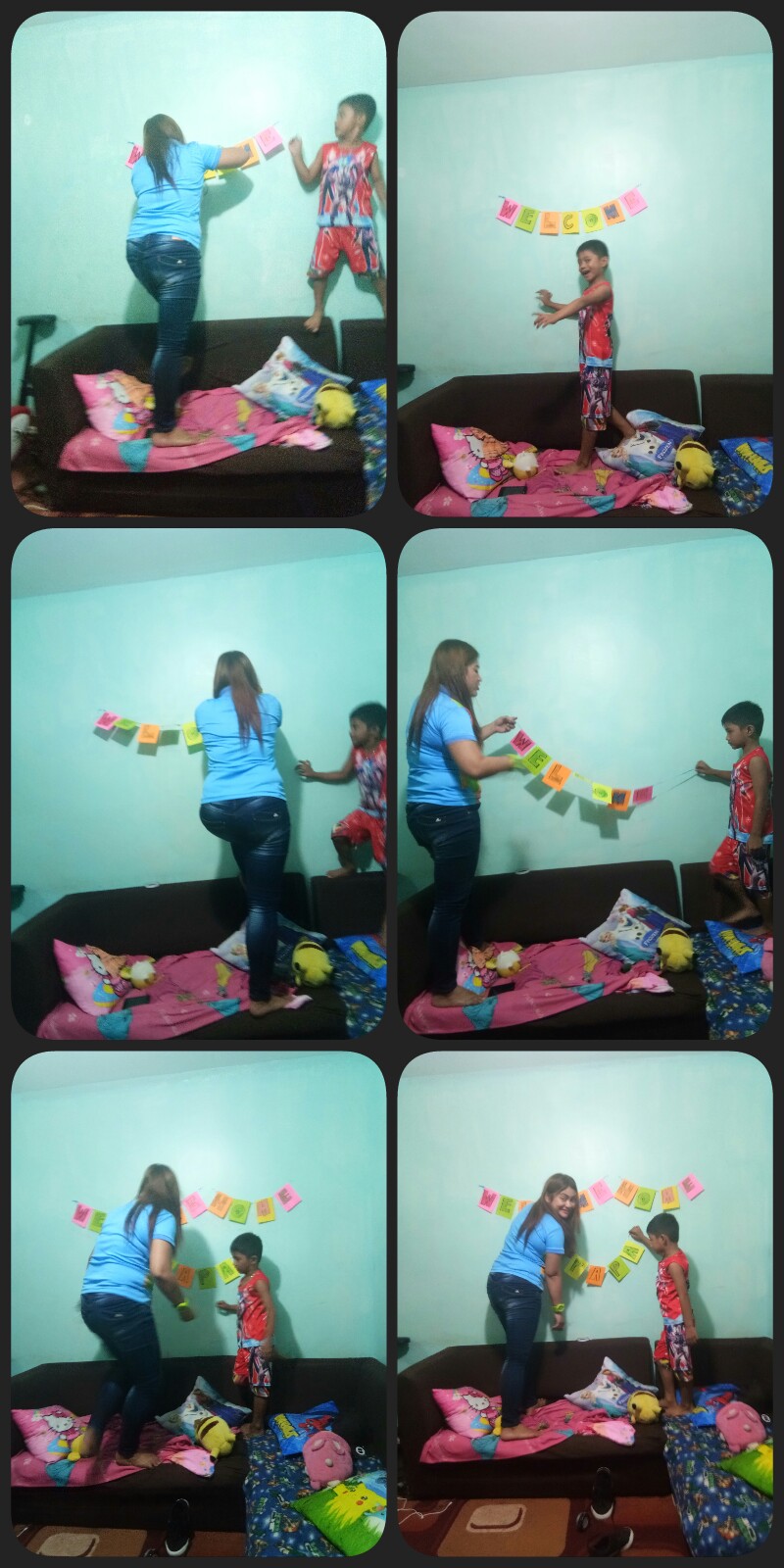 With my little helper we finished it quickly..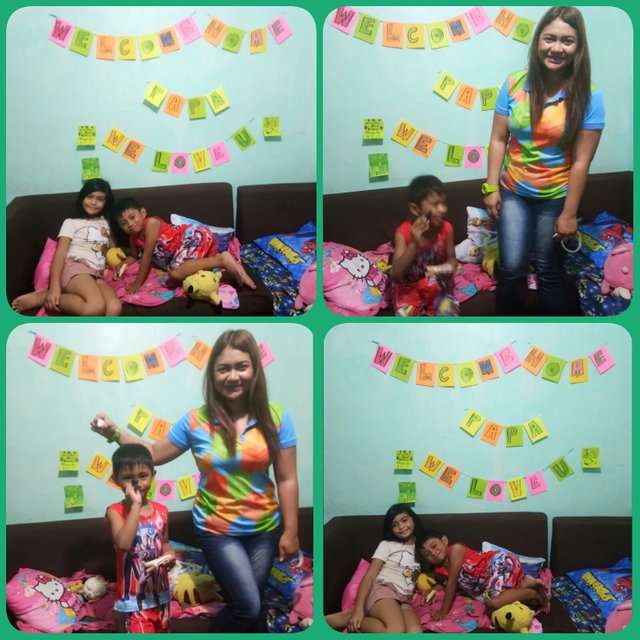 And finally the finished product, Welcome Home Papa,we love YOU.. More than expensive gifts my kids effort to put this little surprise is just priceless.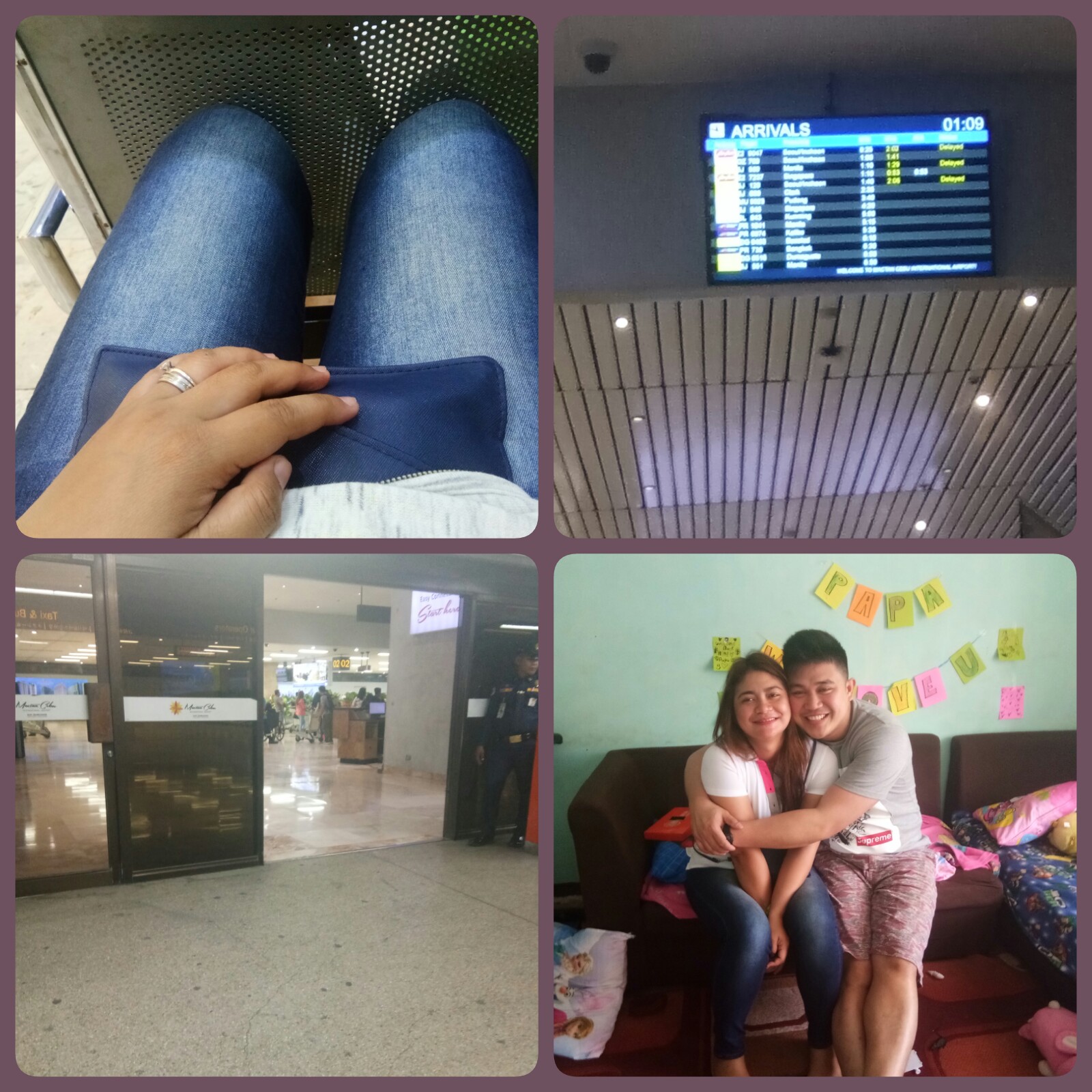 Happiest wife in the world.
Thank you for Dropping by Steemians, what's the best thing that happened to you these days?
For me Having the chance to share this experience with you is one of the best..
Inspiring you,
@sawi :")

Please support @surpassinggoogle as a witness, Please vote him at https://steemit.com/~witnesses and type in "steemgigs" at the first search box.
If you want to give him witness voting decisions on your behalf, visit https://steemit.com/~witnesses again and type in "surpassinggoogle" in the second box as a proxy.