"For there is no friend like a sister in calm or stormy weather; To cheer one on the tedious way, to fetch one if one goes astray, to lift one if one totters down, to strengthen whilst one stands"
In my 26 years of existence, I've grown up having 5 beautiful siblings, who make my life more colorful day by day. Like most of the siblings, we've gone through different phases in life, from how we wear clothes, how we communicate others, how we are as daughters to our parents, and we are as friends to our friends. But of course just like other siblings it wasn't a rainbow and butterflies, and even a bed of roses as family, we sometimes fight and disagree some things, but in spite of that, in spite of our individual differences, of course, we still end up understanding each other.
I might be the luckiest sibling because I have my supportive sisters, every time I have a presentation at school or at the public plaza my sisters are always at the backstage, doing my make-up, and making sure that all my stuff are ready. Every time I can't go home at school and there's no food at the canteen my sister deliver me food, yes that's how they are sweet, and my younger sisters never fail to have a birthday surprise. When I need someone to talk with I am they are just one call away. I love them so much and I will do anything for them, I know that time will come that we will have our own family, but one thing is for sure I will always be there for them in good and in bad times of their journey.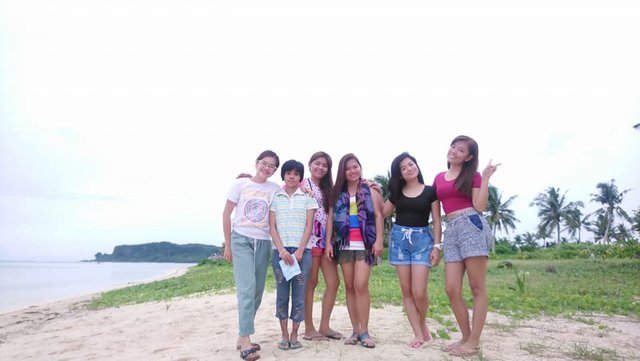 "We'll always fight, but we'll always make up as well. That's what sisters do: we argue, we point out each other's frailties, mistakes, and bad judgment, we flash the insecurities we've had since childhood, and then we come back together. Until the next time. "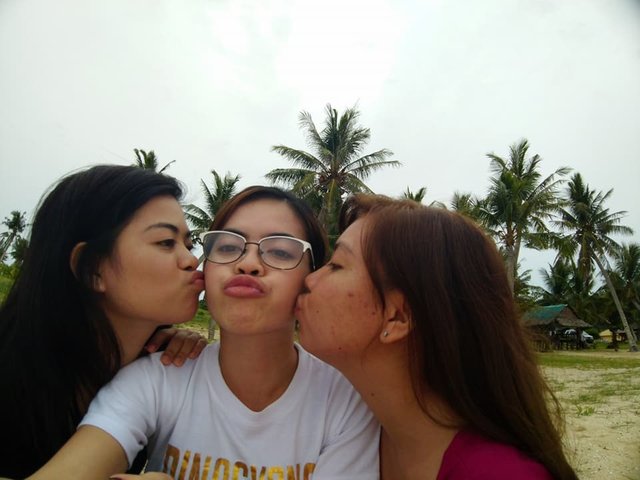 "Cause I am their favorite Achi"
This is my two beautiful younger sisters, Yes I am strict "Ate" (older sister) I even text their suitor to stop texting them and leave them alone, I even check their facebook and contacts .. haha I always call every time they travel alone and check if they arrive or go home safe, and I always talk to them everytime I notice that they have a problem, I don't know, I just don't want them to be hurt at all, cause I love them more than anything else 
Thank you for reading my blog!
Until next time steemians!
Much Love and Respect,
@micch