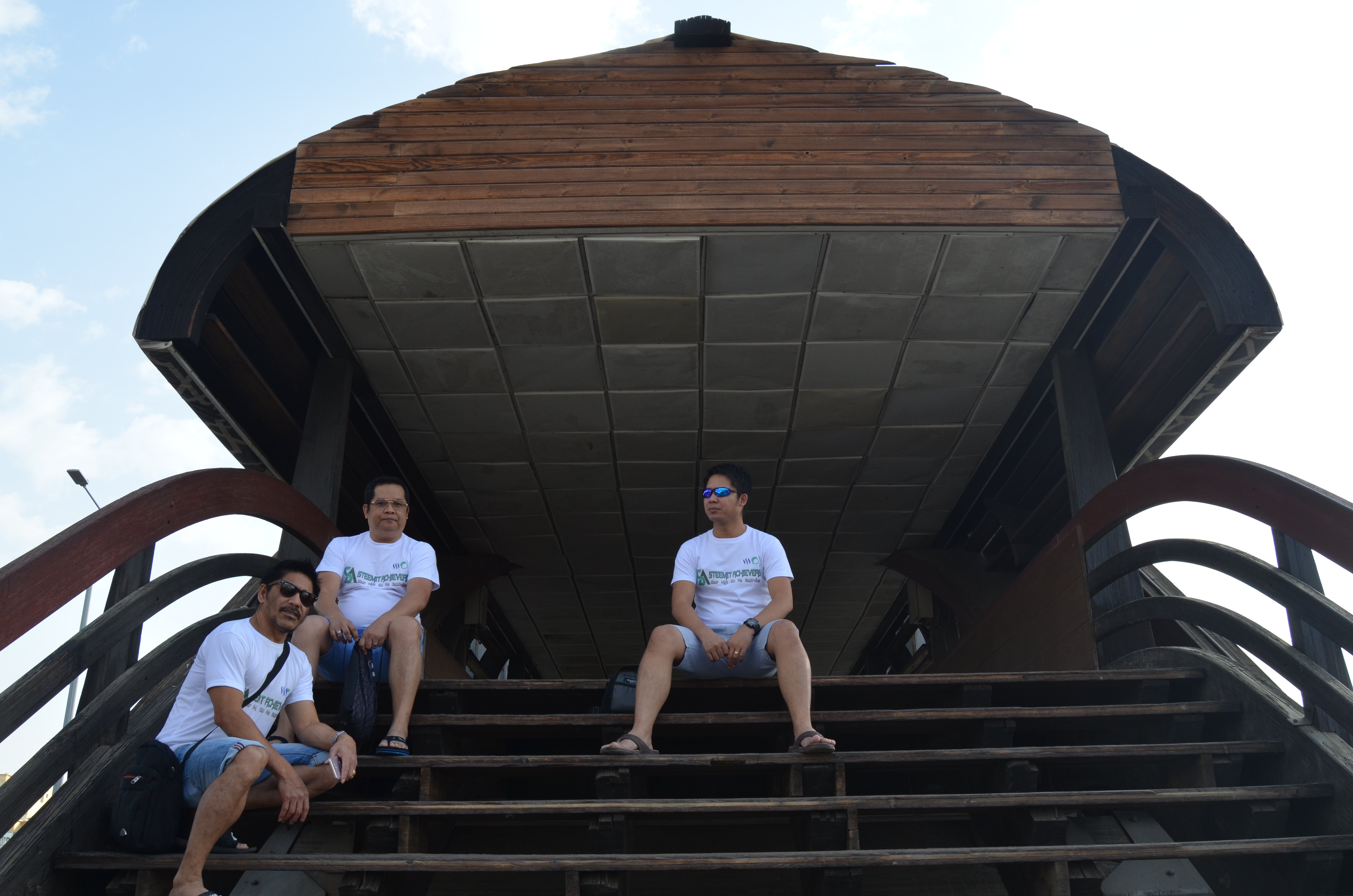 Hi there steemians!
May I introduce to you our first #steemitachievers official shirt.
I am not a pro graphic designer/artist so please have mercy to my simple design LOL. You know what, it took 48 years for me to make this design completed and I'm glad our group leaders @long888, @birjudanak, @lebron2016 and @junebride agreed on it or maybe they just agreed 'coz they felt pity for my effort LOL. Much thanks guys 😄.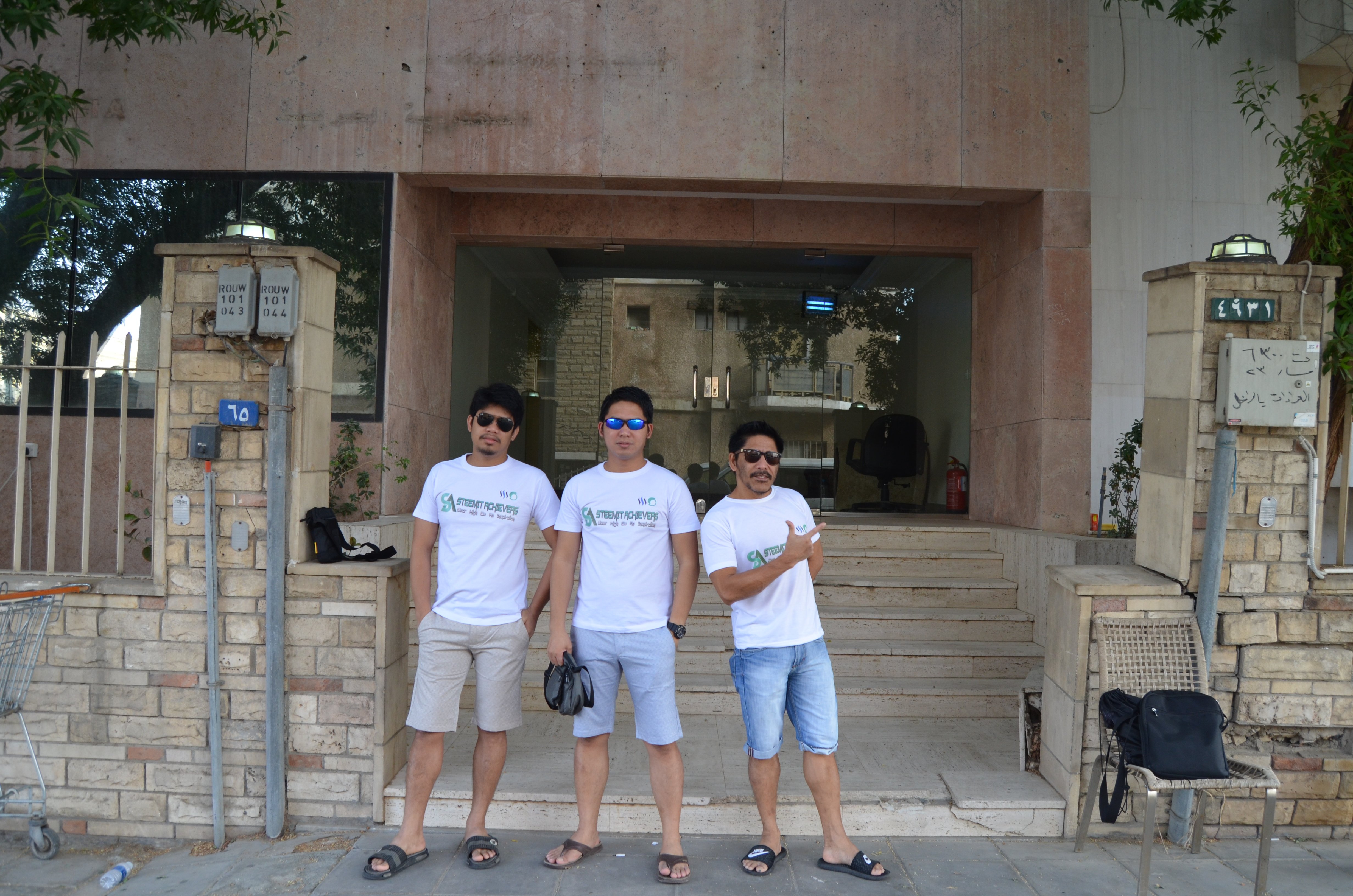 I'm No Graphic Designer/Artist
I do have Photoshop CS6 application installed in my computer at the office (sshhhh please don't tell to my boss he'll kick me out LOL). But I also installed the vintage Photoshop CS3 since it makes me feel easier to manipulate compare to the latest one which is CS6 its kinda weird right? As I mentioned above I'm not a pro graphic designer/artist.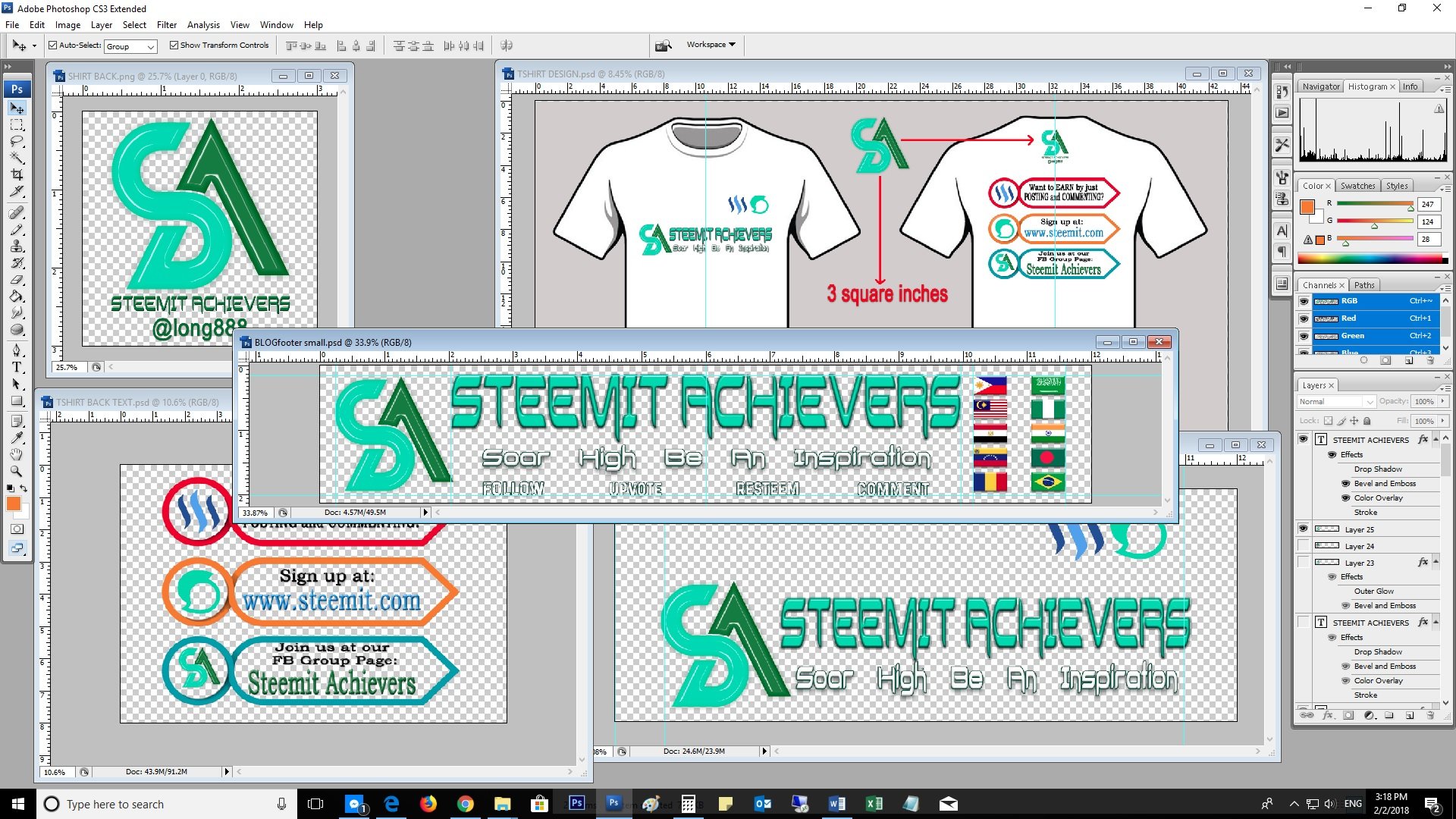 Here are the images that we use to be printed on our shirts. In the front of the T-shirt I have chosen the #steemitachievers banner text without the flags. I also included the #steem and #steemit logo to be placed in the left chest of the shirt, since the group Steemit Achievers is composed of lovely steemitans not only facebookers hehe.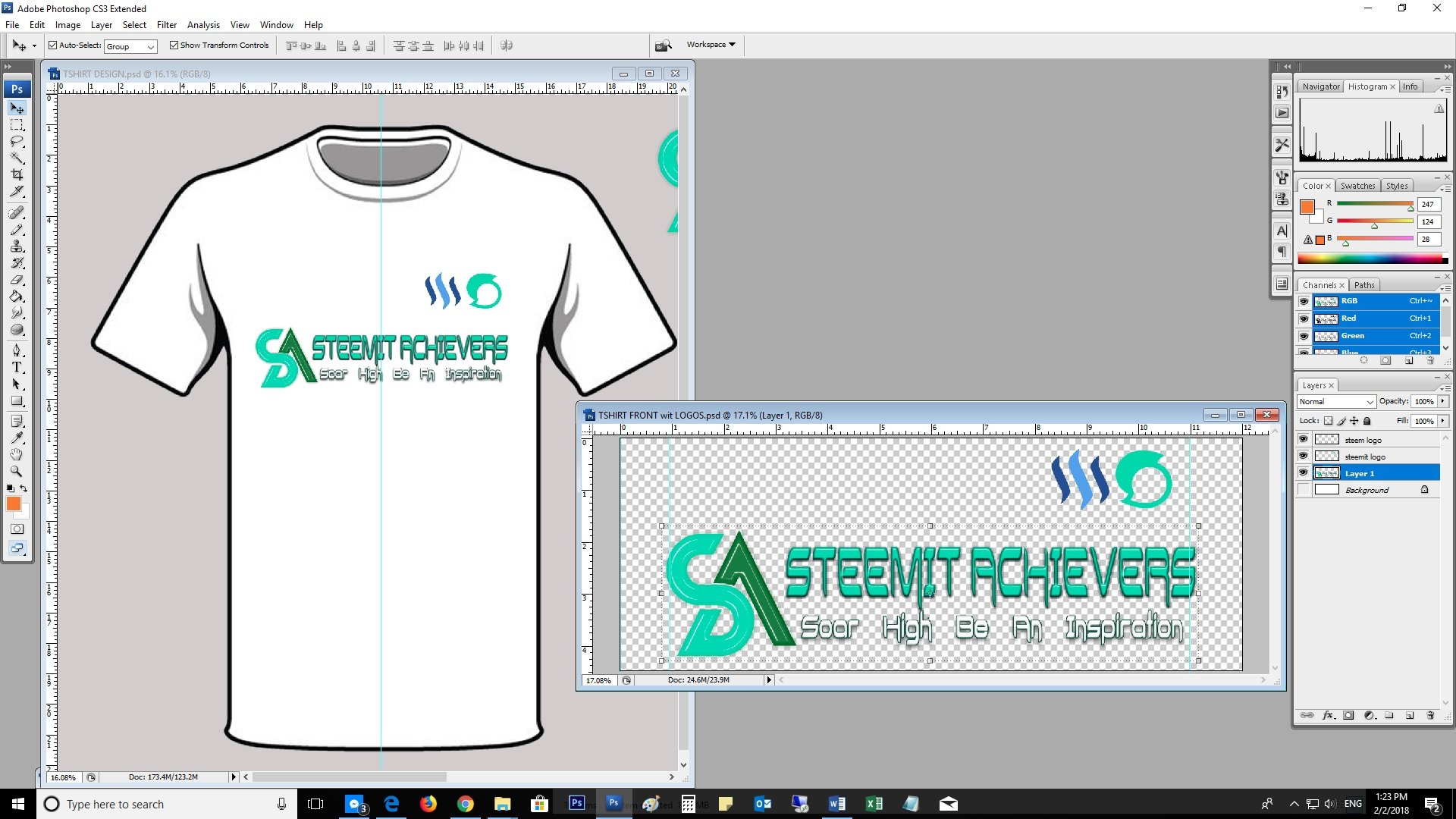 Then the Steemit Achievers logo is placed on the upper back area of the shirt. Below of the Steemit Achievers Logo is the steemit user ID. Then sir @long888 decided to have a promotion text to be included at the back. So I made an infographic template just on wednesday then showed it to him I'm so glad he gave me a high five on it LOL. So that's it the simple design is ready to Rock 'N Roll and be printed on the shirts.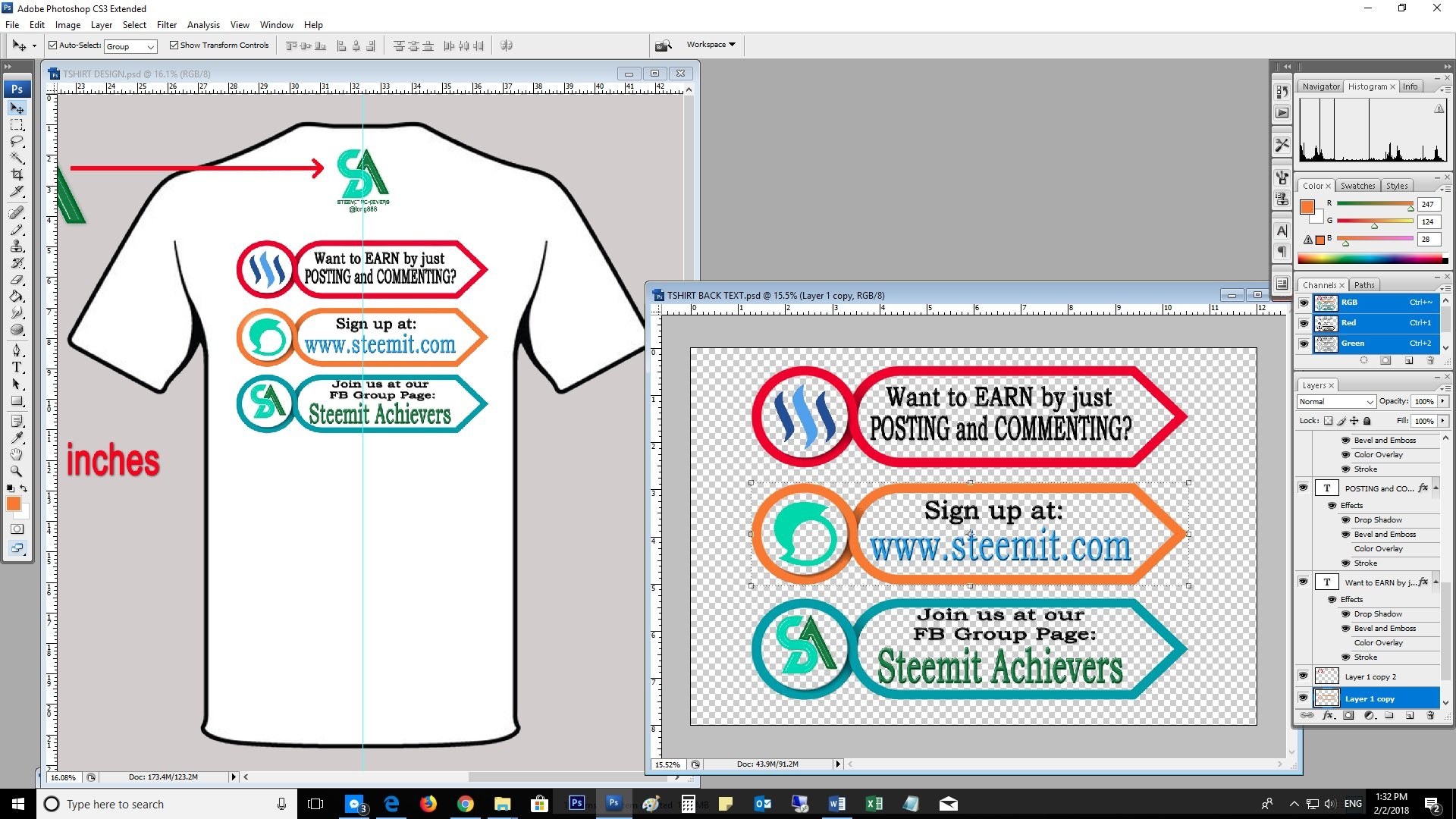 Looking for a Printing Shop
Since yesterday is Thursday and our office time is just until 2:30 in the afternoon, we decided to go to Ballad the center of Jeddah where most of the expats are doing their shopping specially Filipinos. Sir @long88, @tjcdc and I went there at 4:00PM ready for the battle and the first thing we did was looking for a printing shop.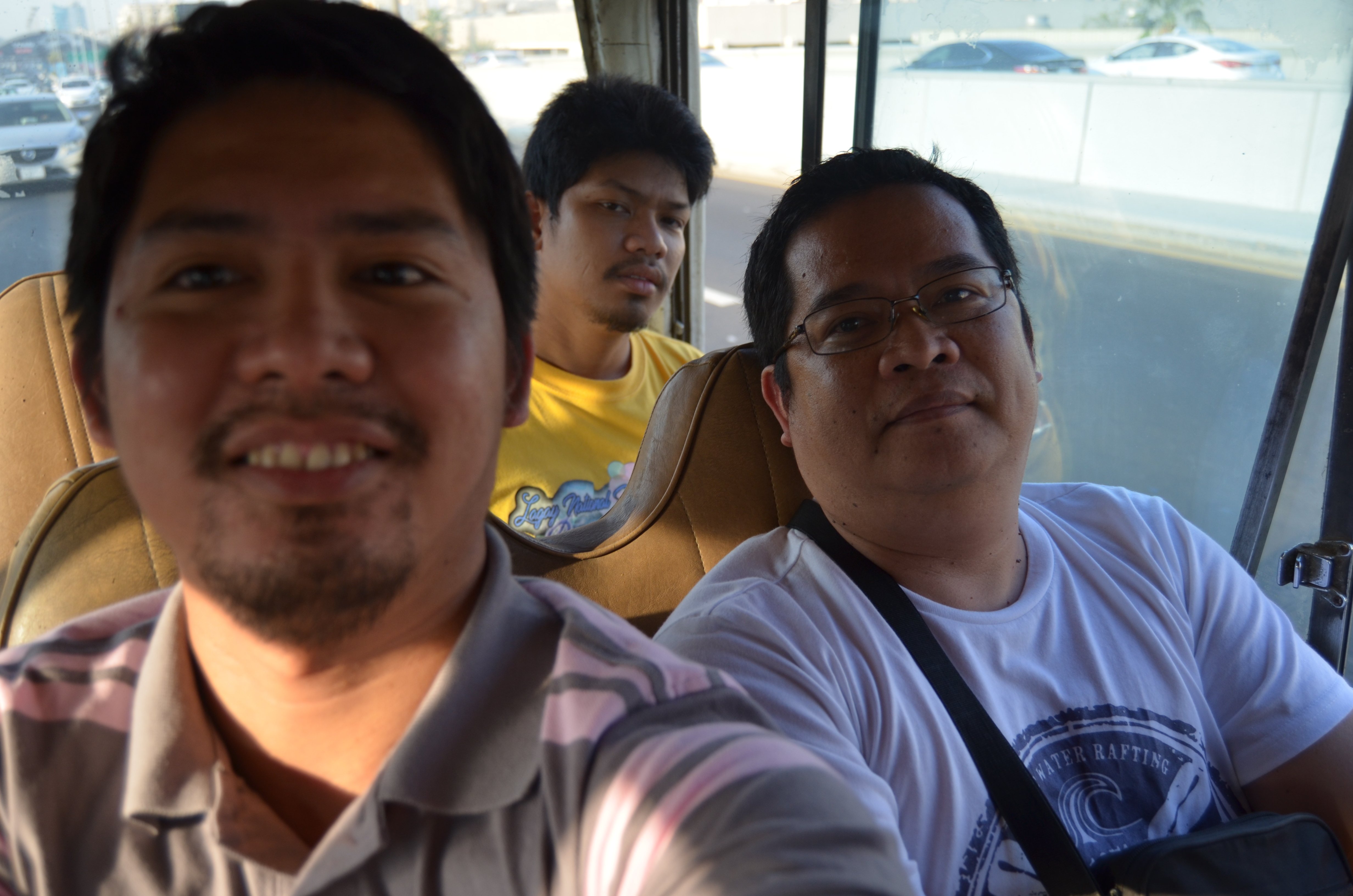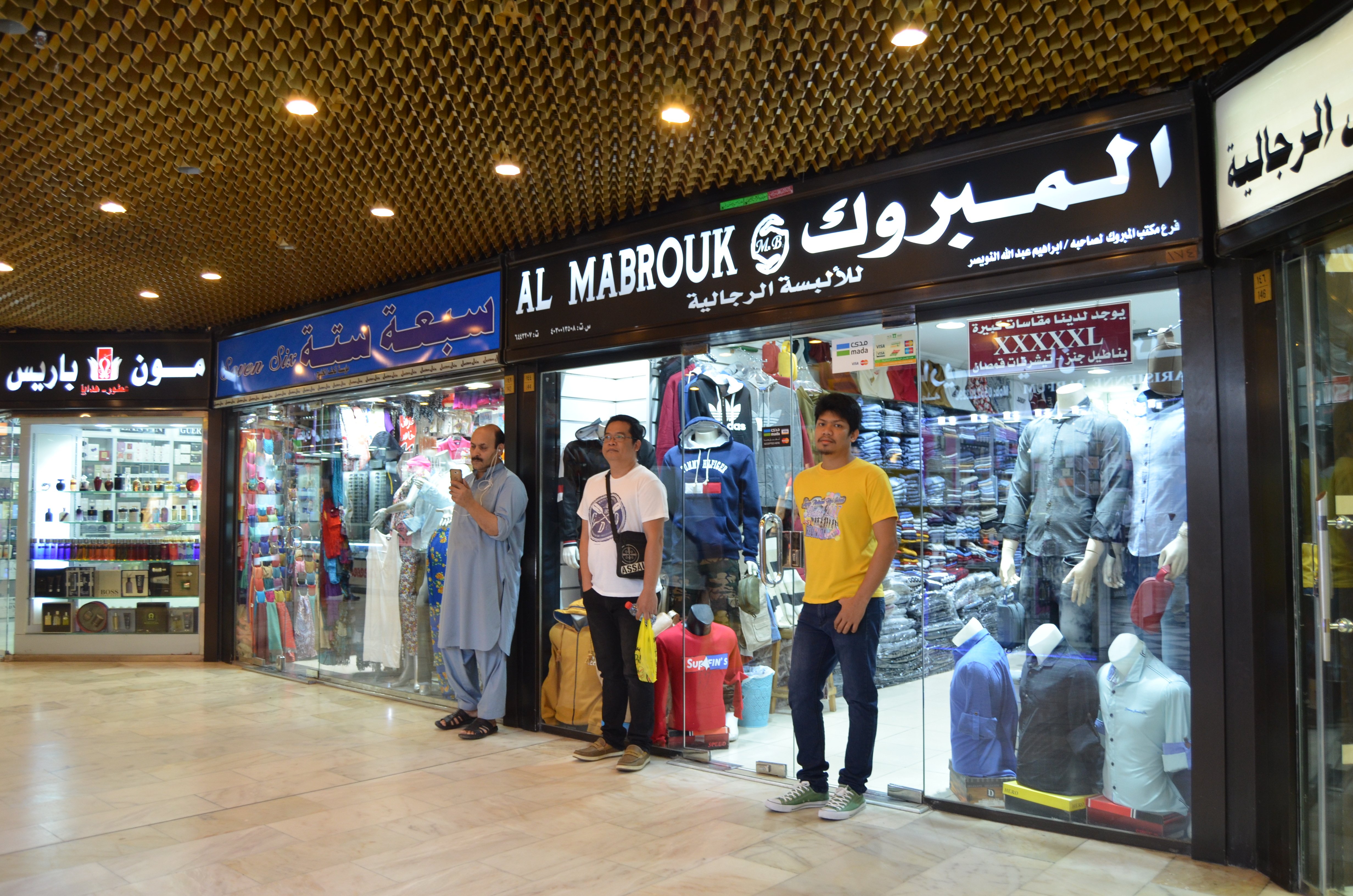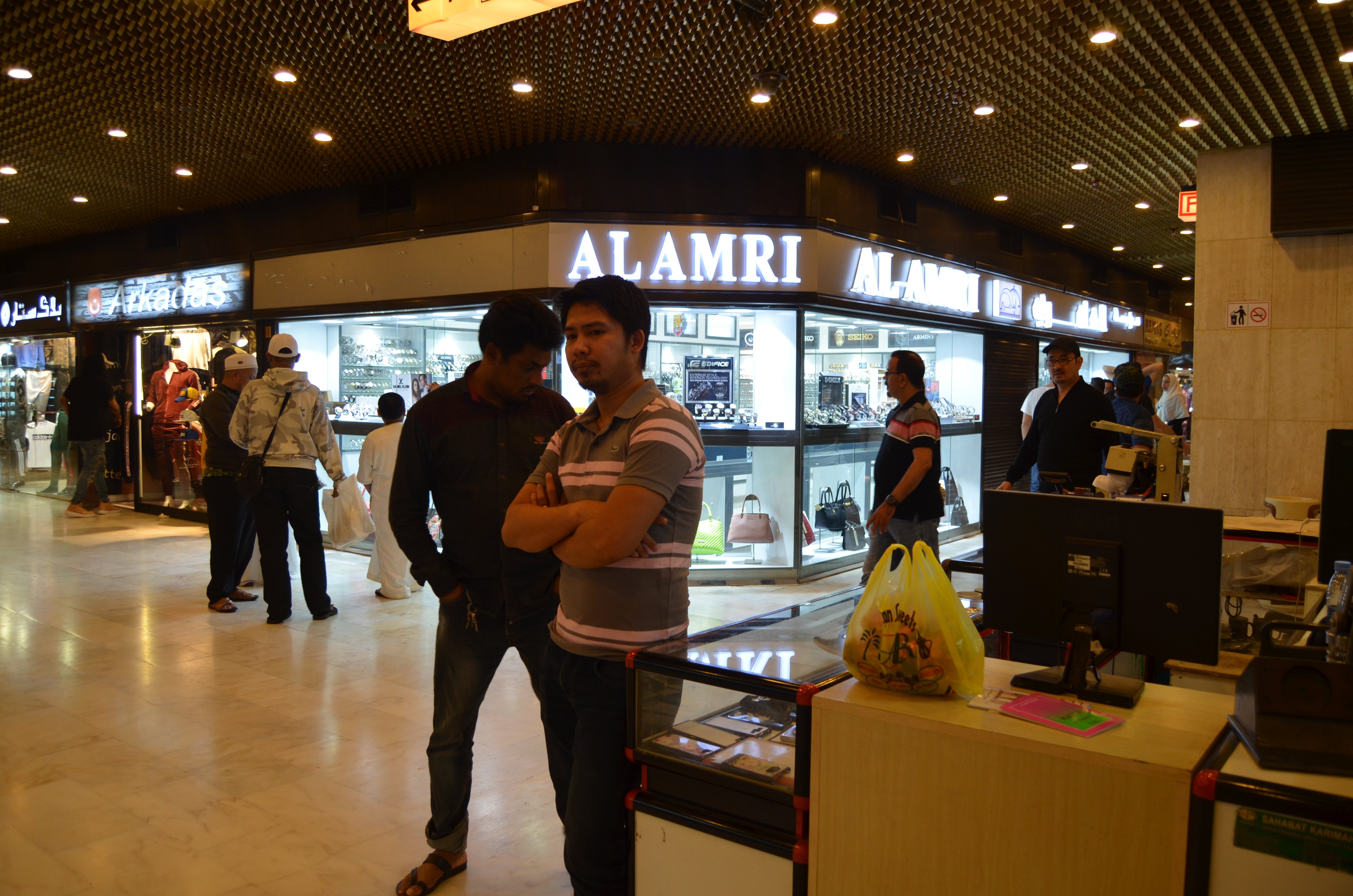 Jackpot
We hit the jackpot we found this guy his name is Salman from Ethiopia. After negotiation LOL he started printing the design on the transfer paper as the initial procedure prior to printing or transferring it on the shirt.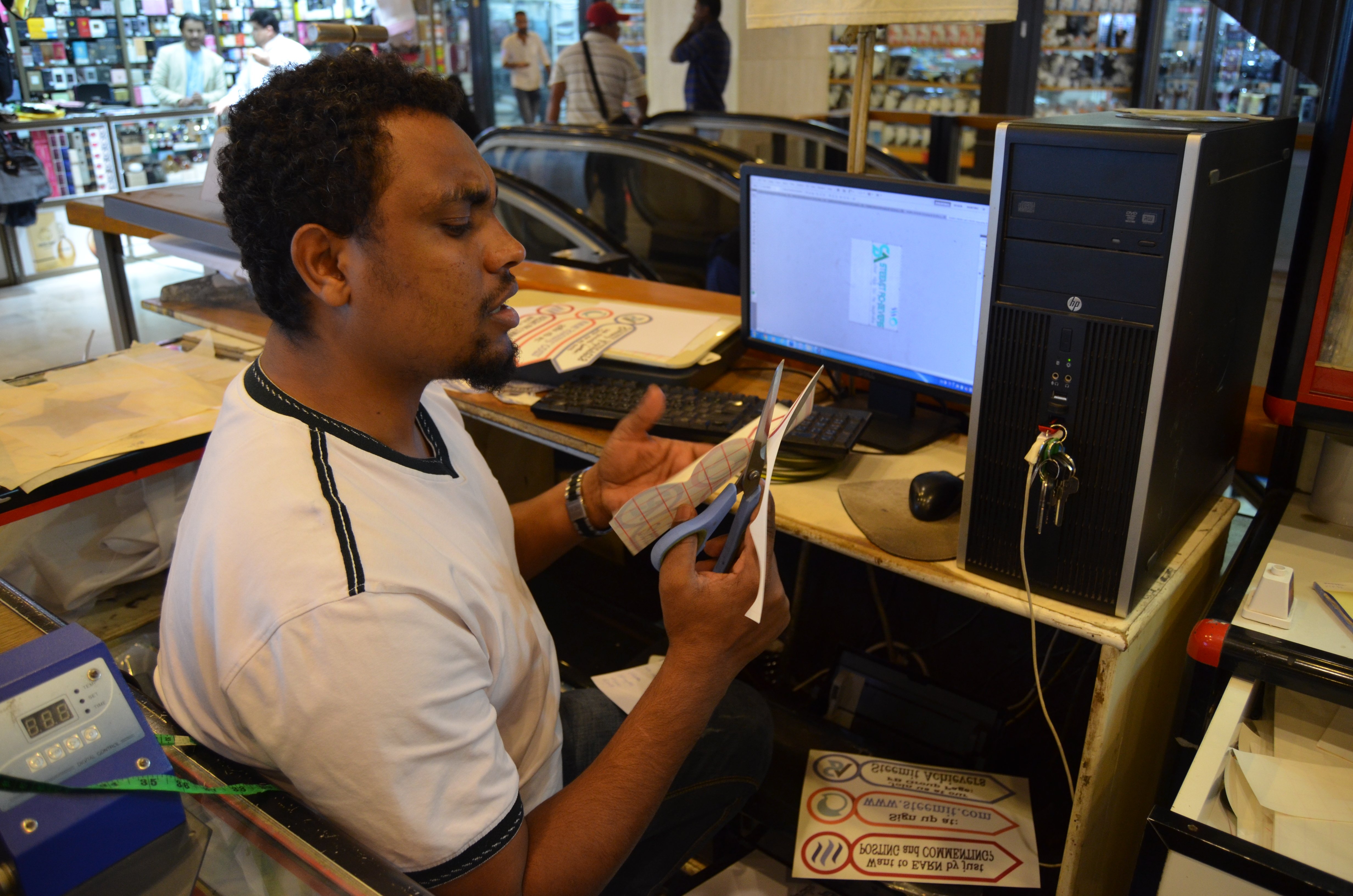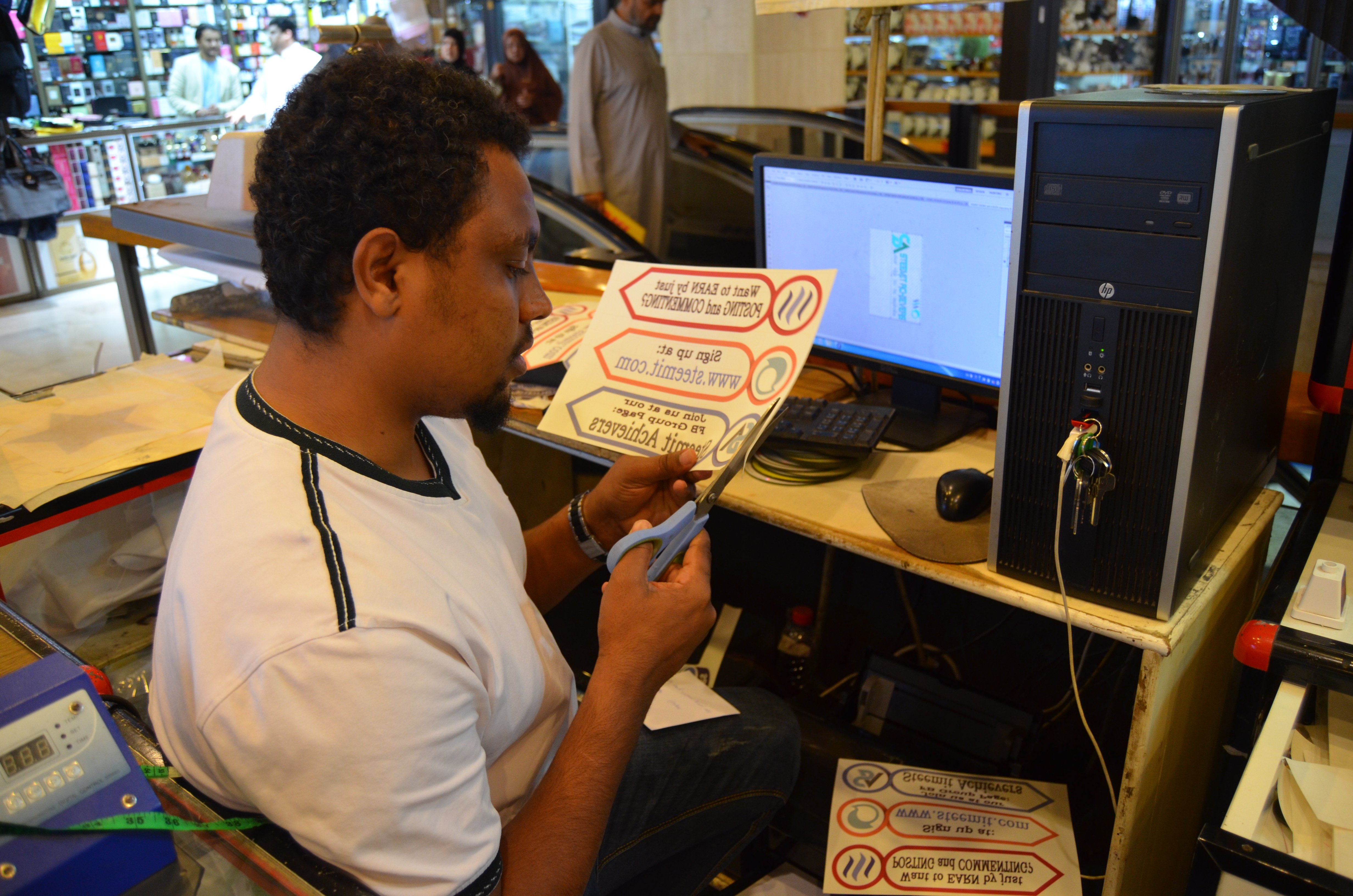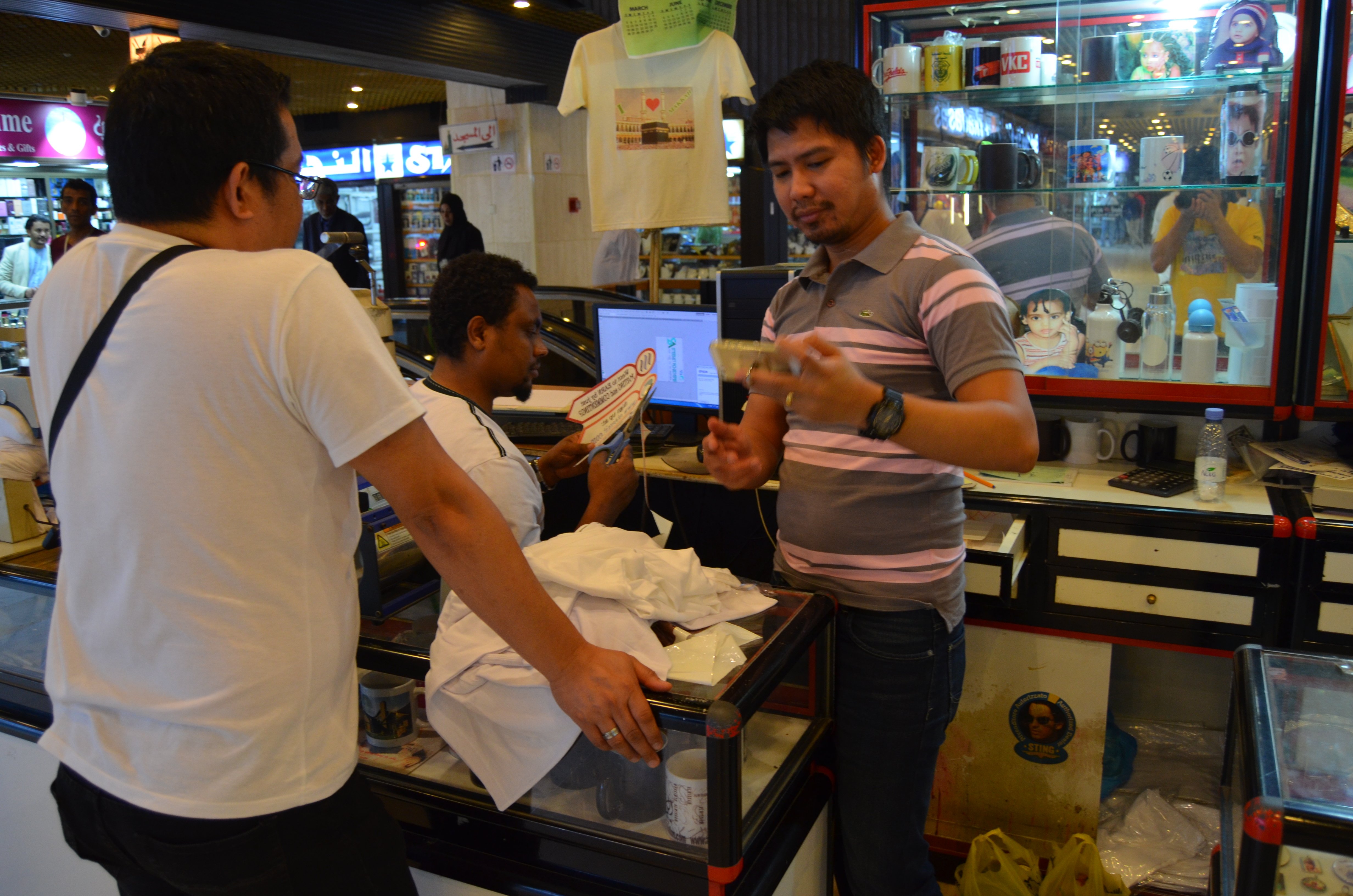 Here are the transfer papers with all the designs missing the pretty 180 degrees Celsius plate and ready to be transferred on the shirt!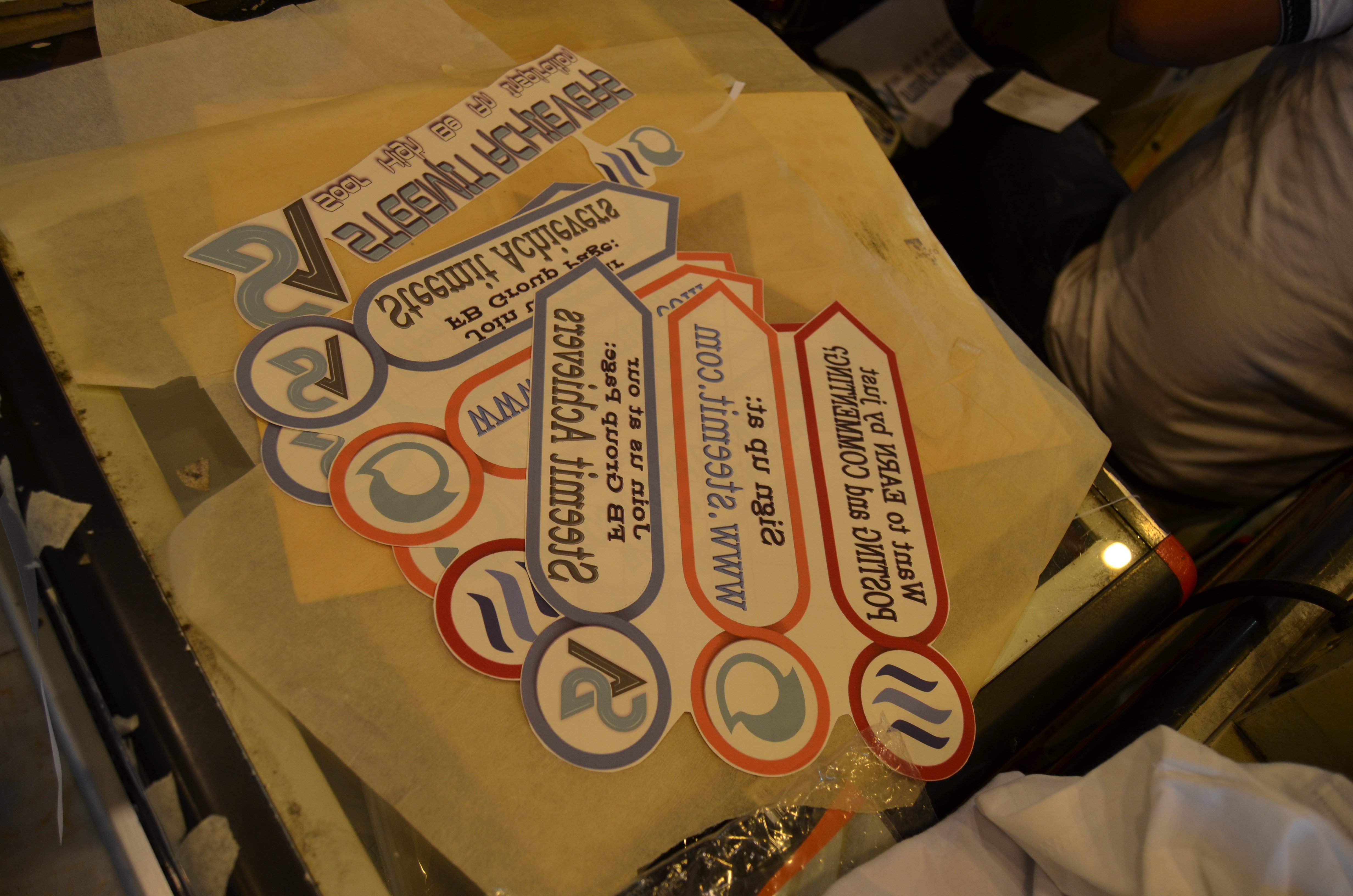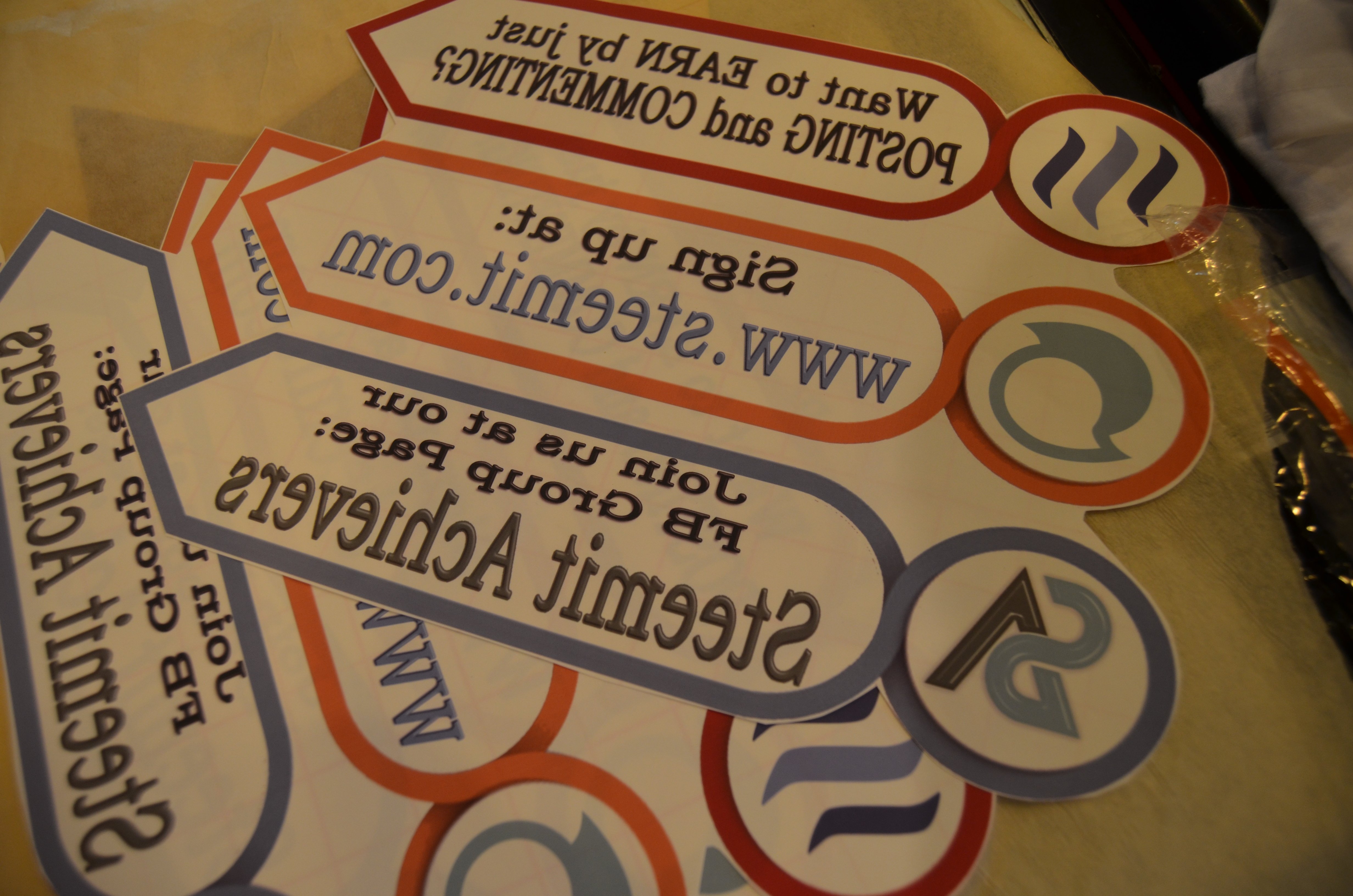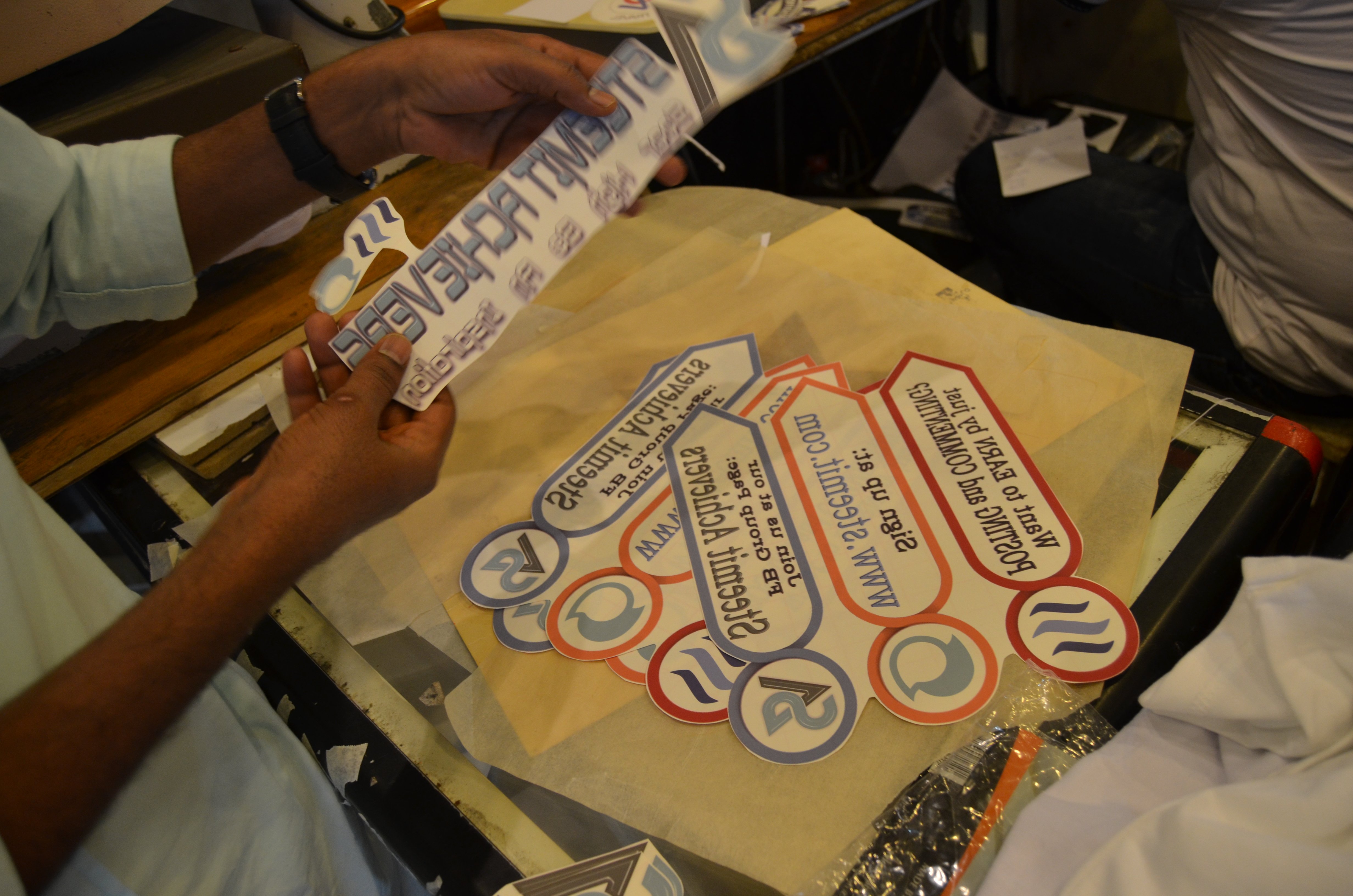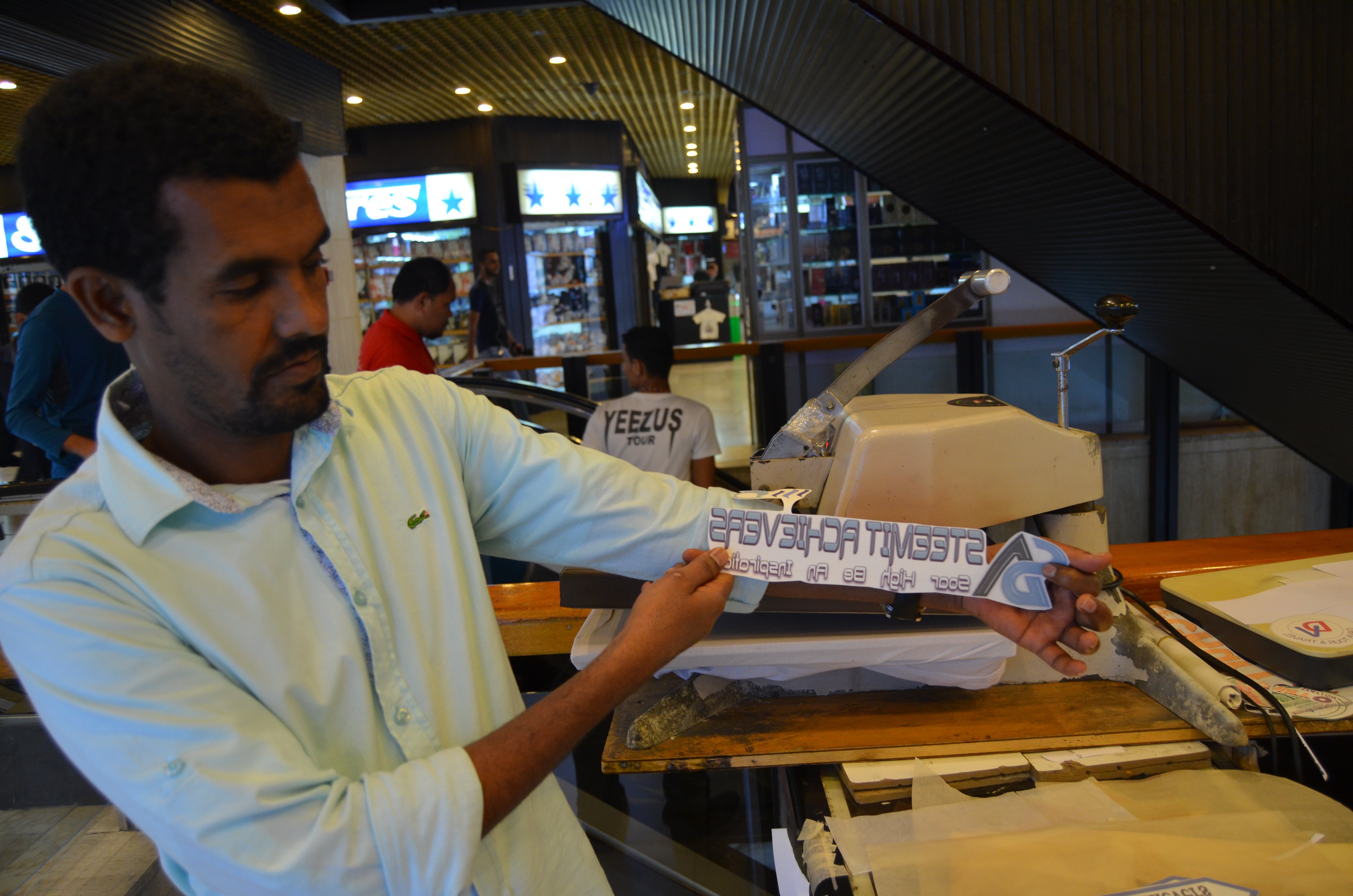 Look at his assistant who did the final process, he operated the heat press machine. Before he started I asked him to hold the plate of the heat press if it's really hot LOL and then he told me do it first and I will follow you hahaha clever guy right? That machine generates 180 degrees heat temp. to transfer the printable design from transfer paper to the shirt in less than a minute.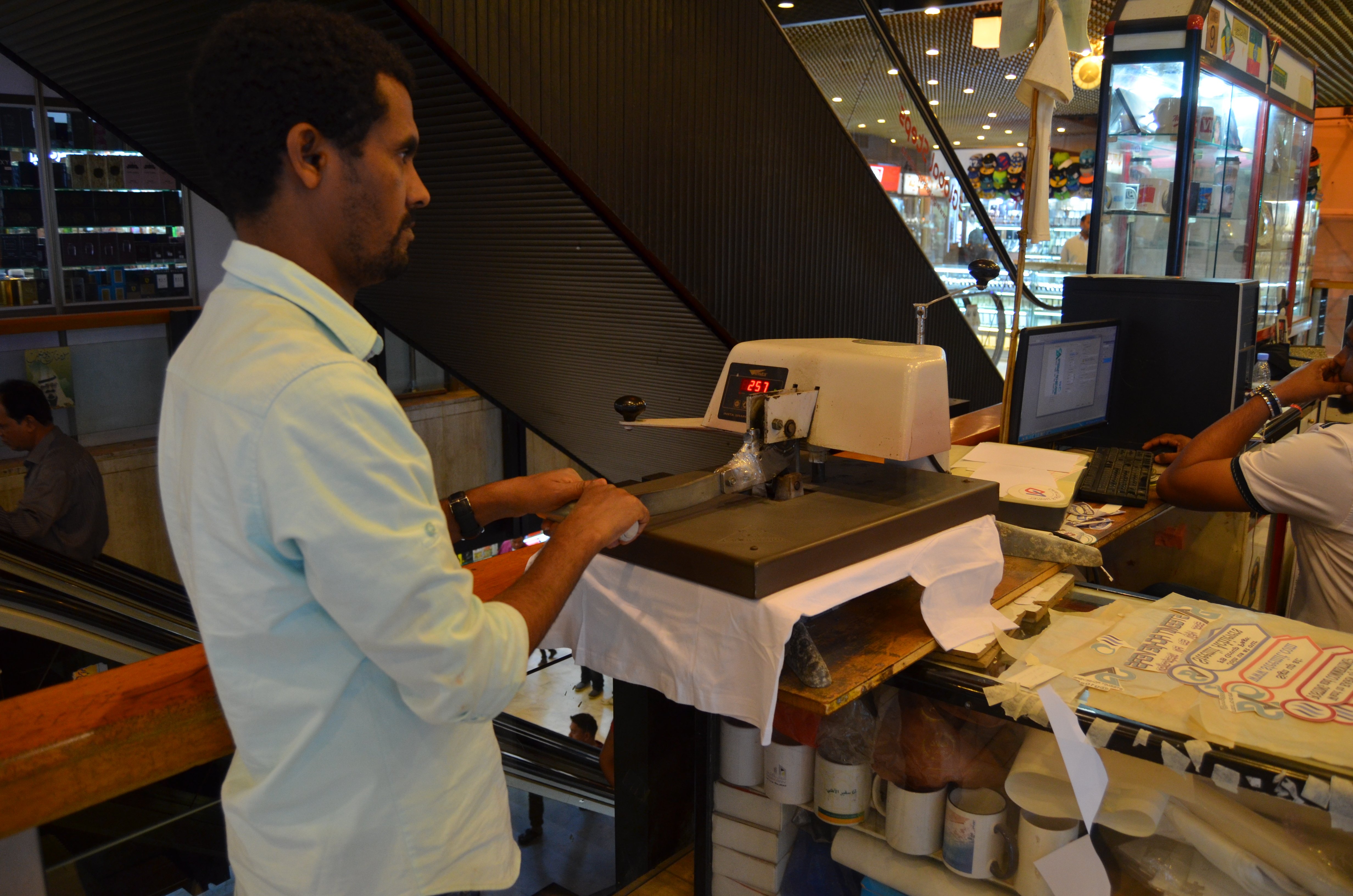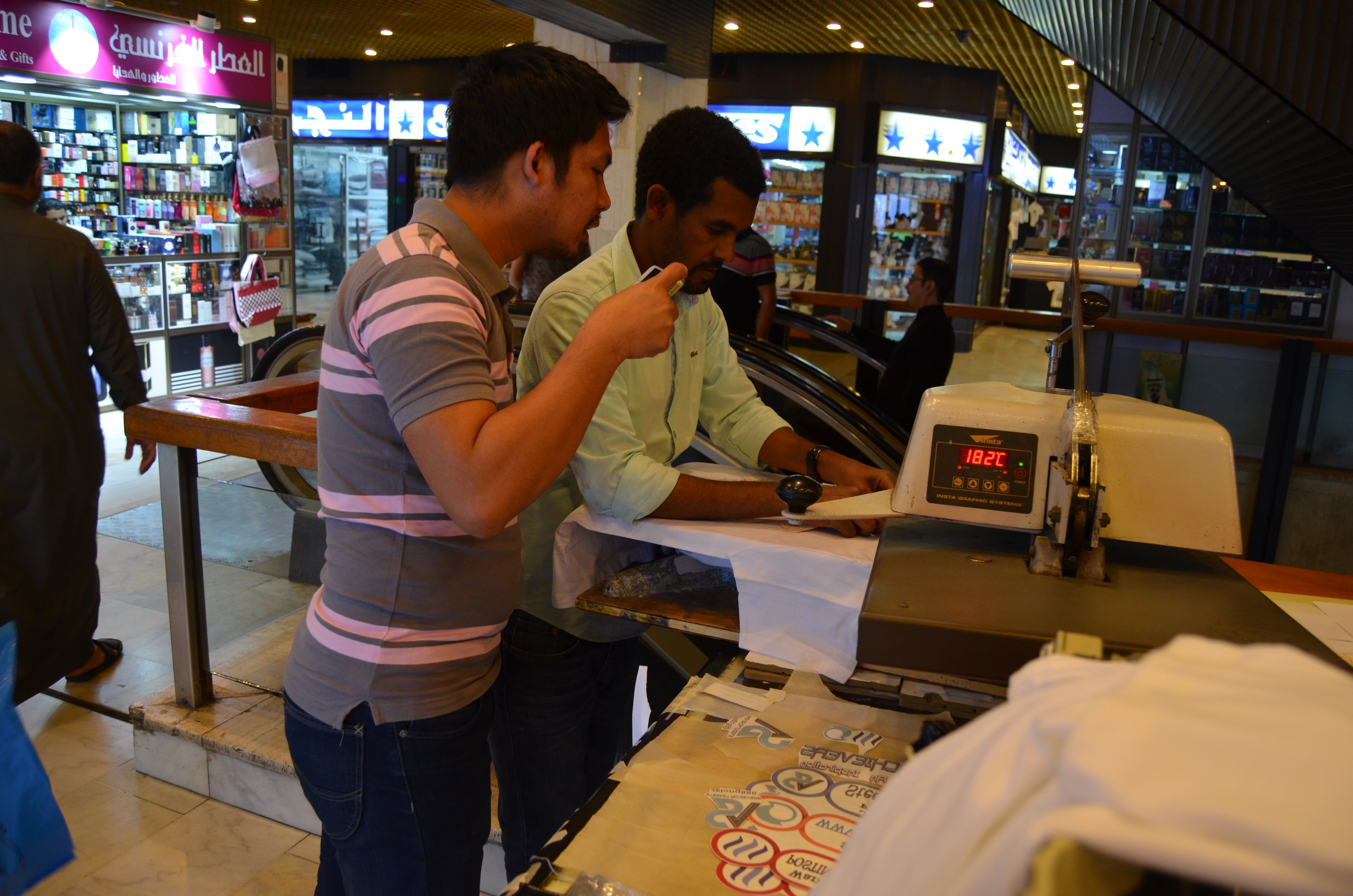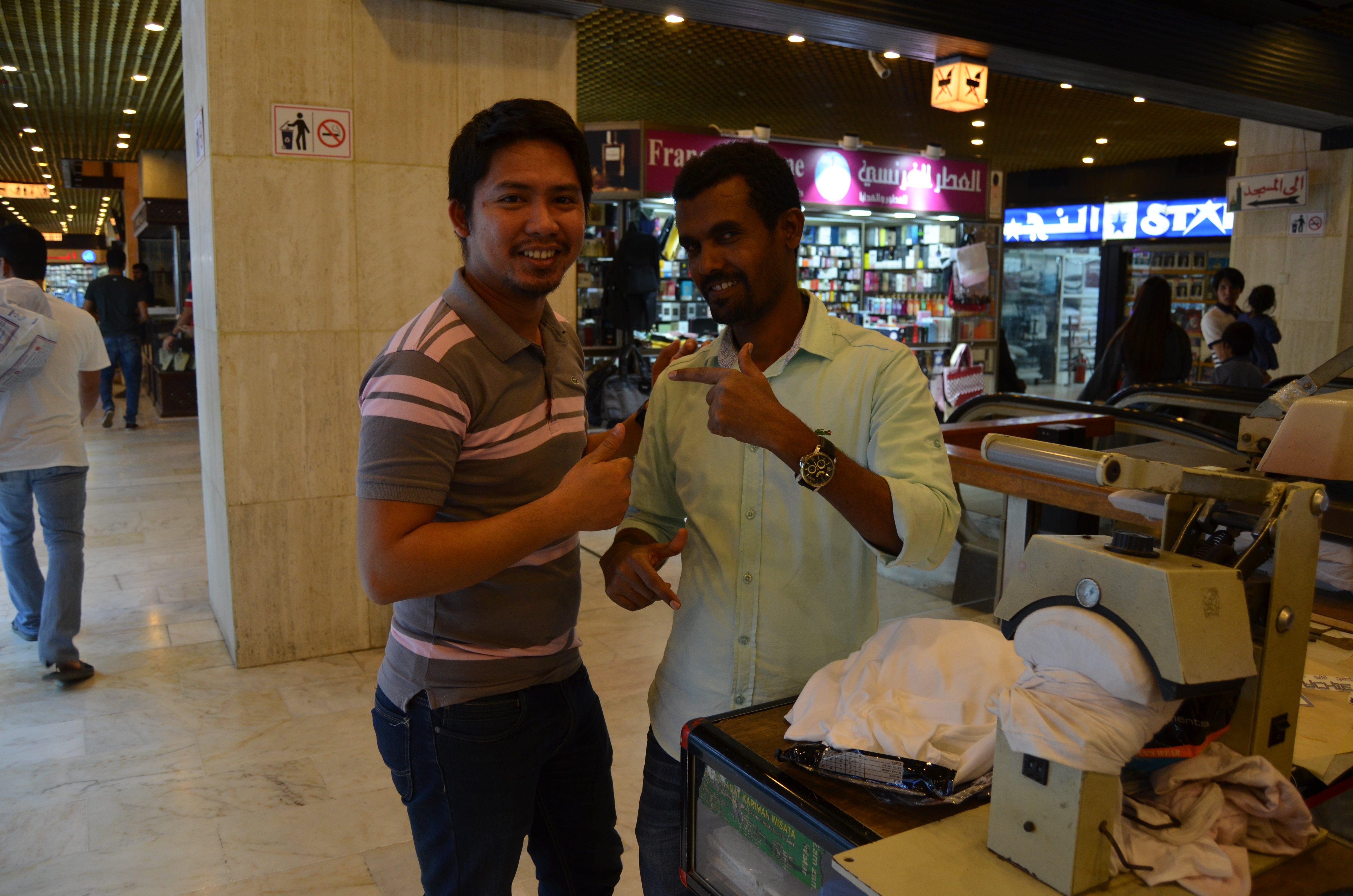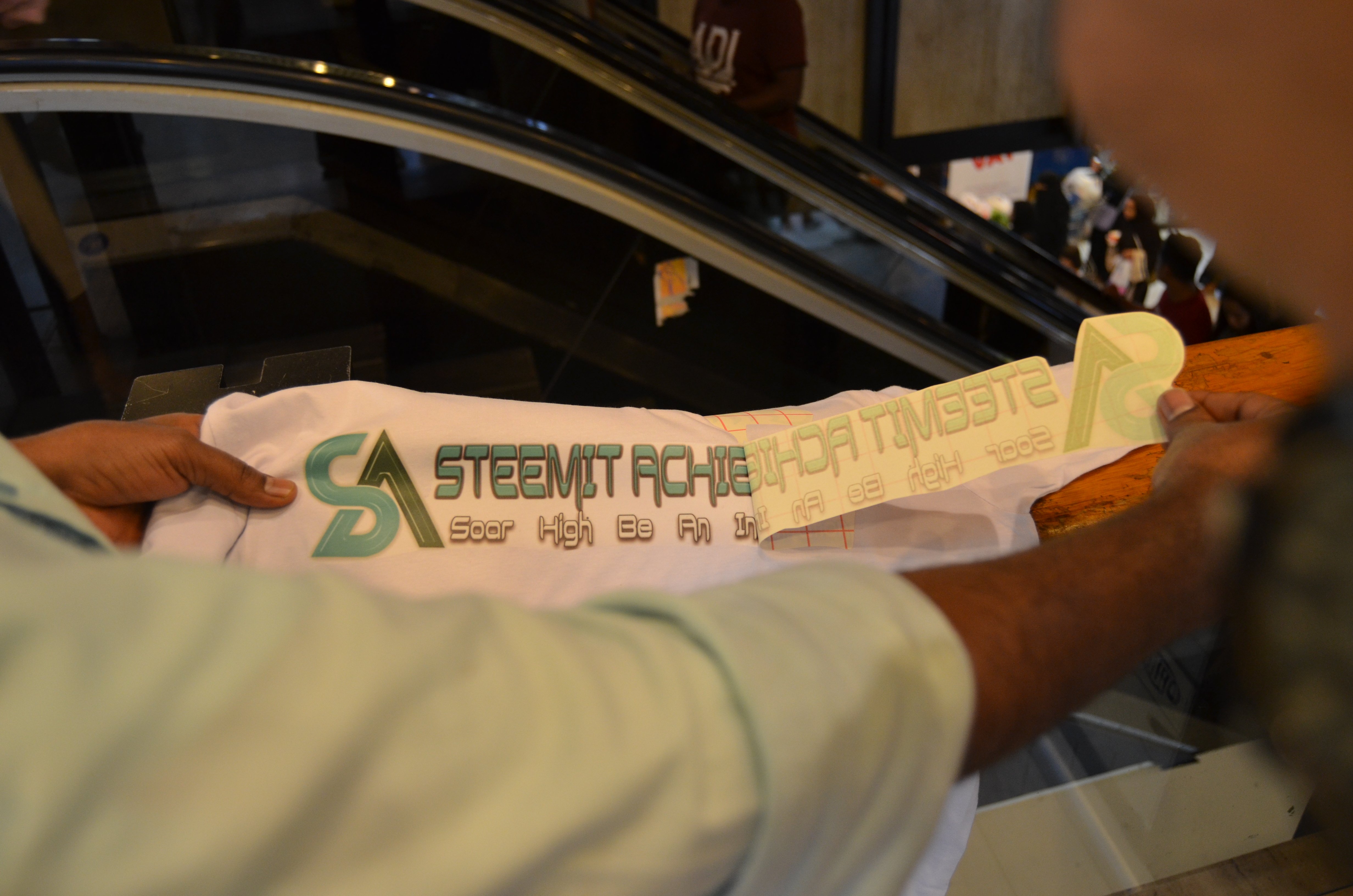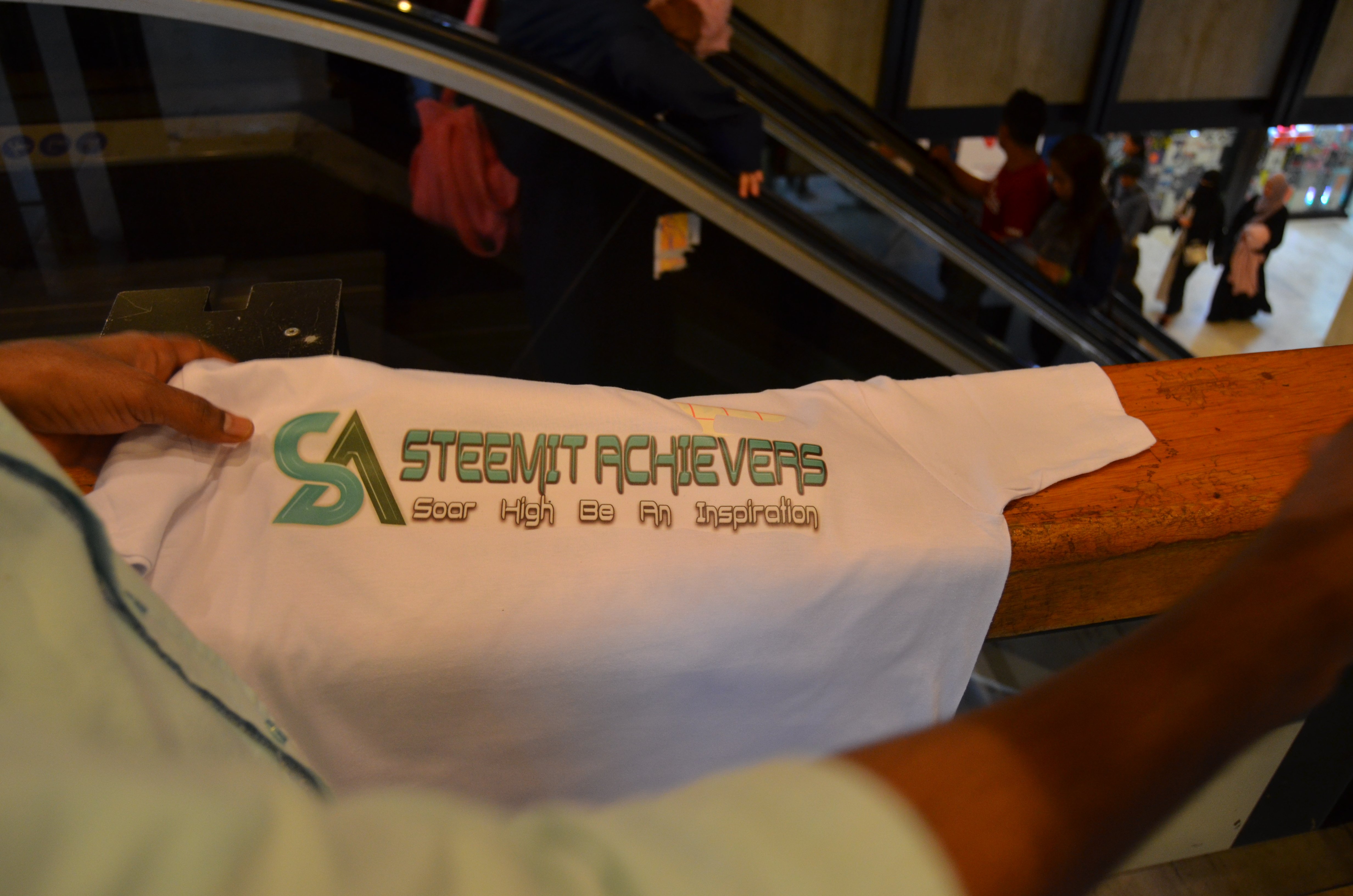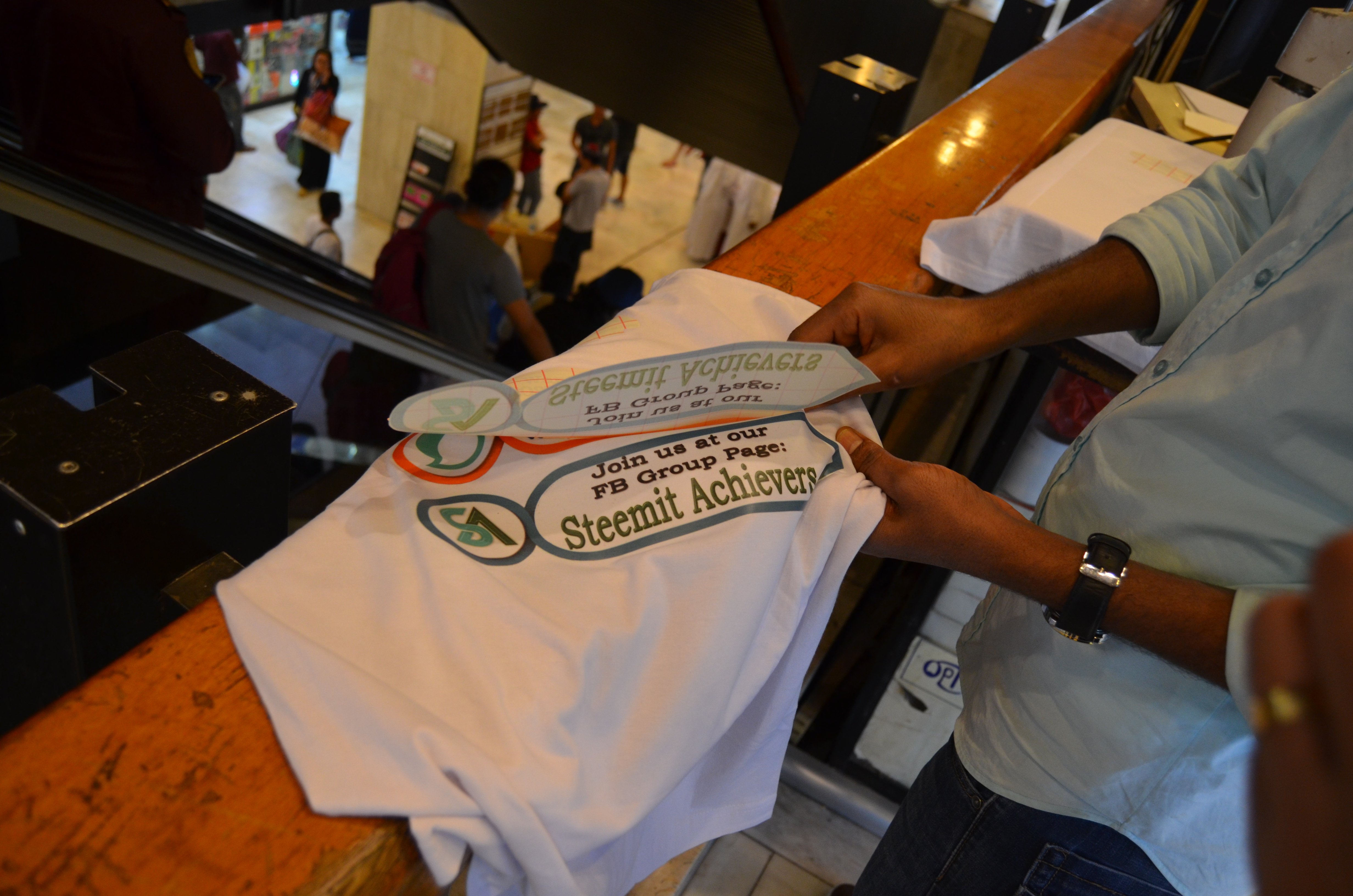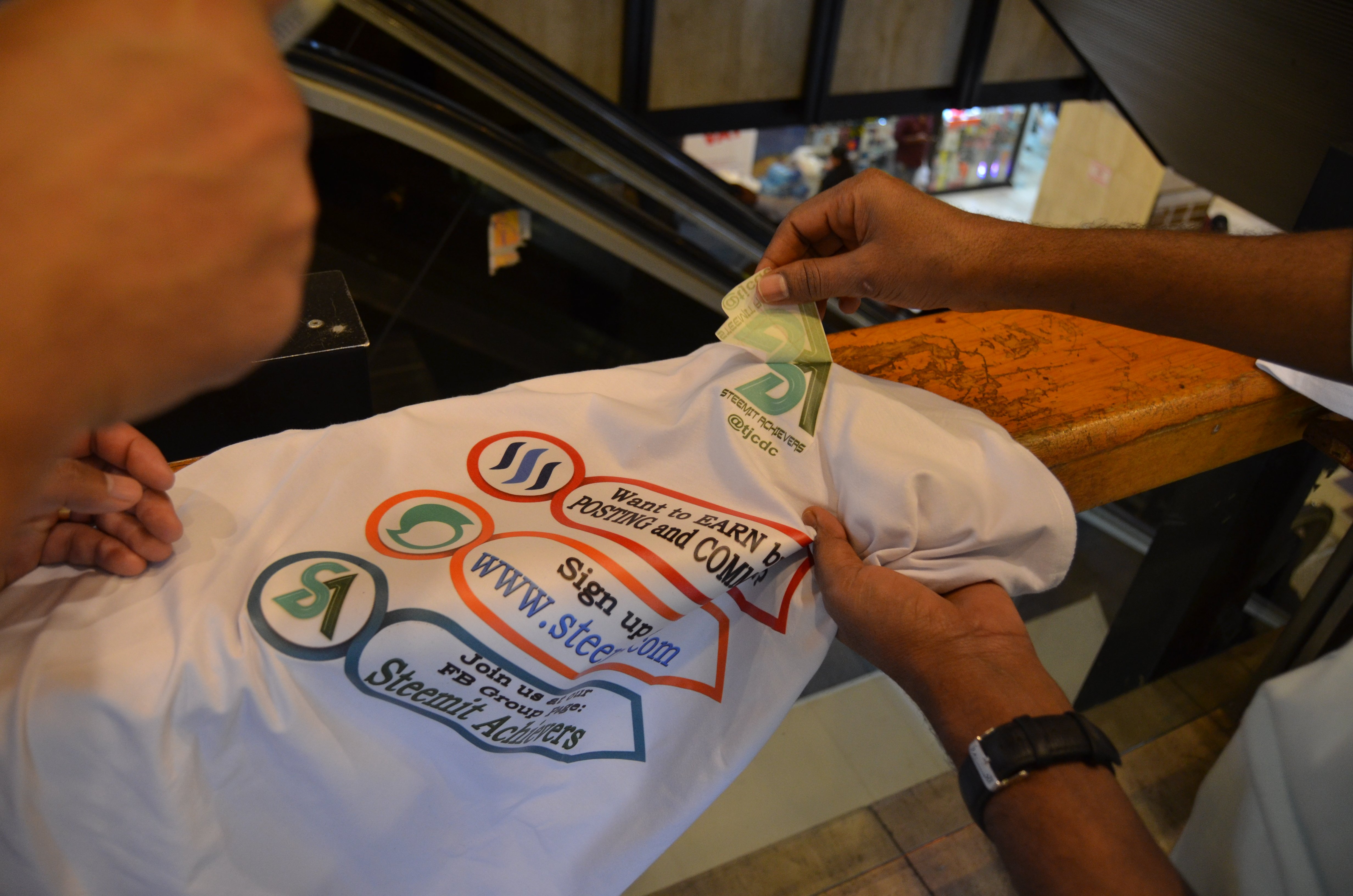 And it's all set done
So here's the finished product 😄. It looks neat and clean on a white shirt, may be soon we will be using black shirt too as maam @lebron888 likes it. We will just need small changes of colors to be visible on a black shirts.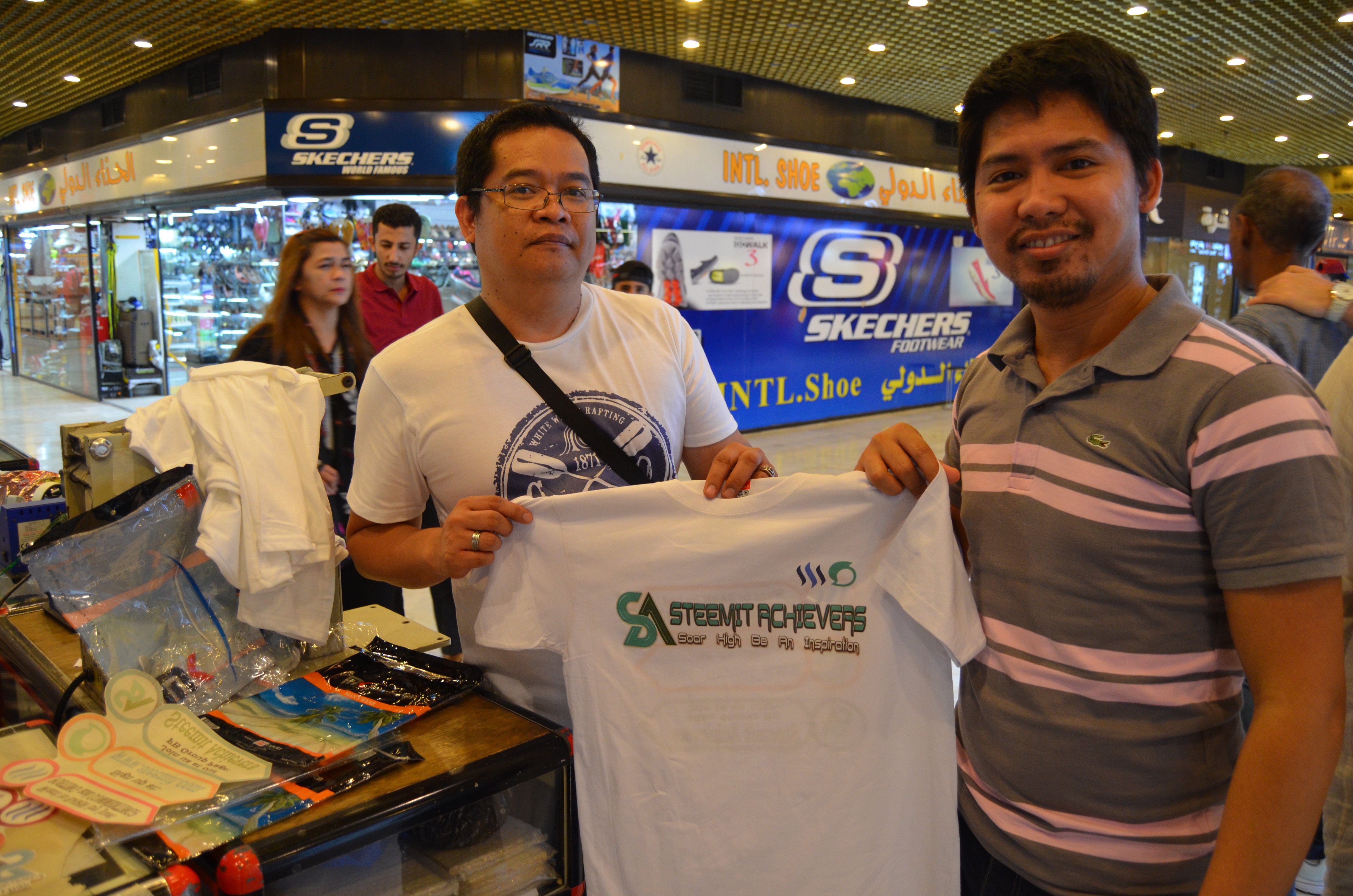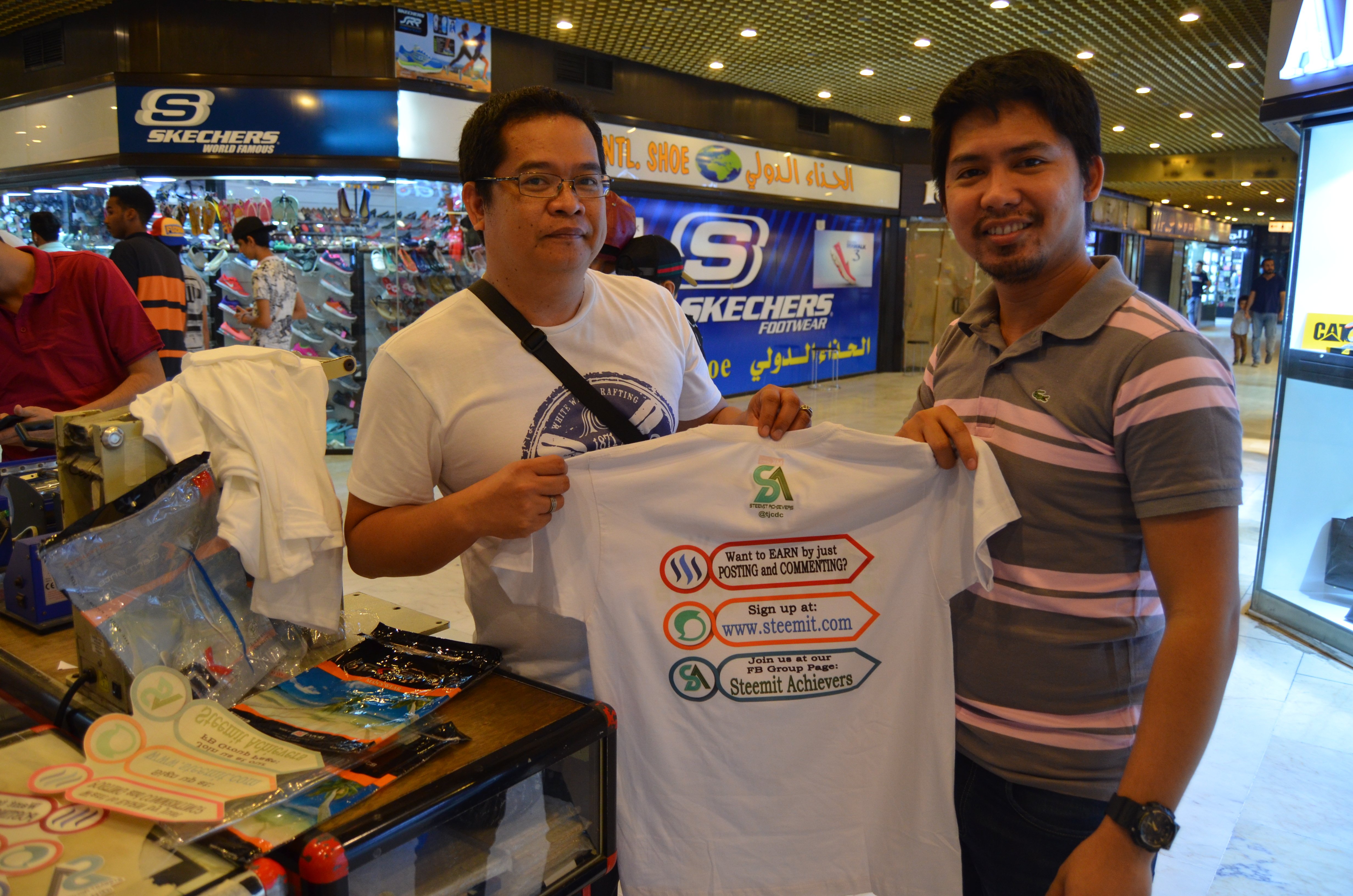 Hope you like our T-shirts!
---
GOD BLESS EVERYONE!

---
Hi everyone!!
I encourage you all to support and vote for @surpassinggoogle, @pfunk, @blocktrades, @timcliff and also @precise as your witness.
Just click HERE and type 'steemgigs', 'pfunk', 'blocktrades', 'timcliff' and 'precise' on the first box.
---
---