Noticed something strange going on with accounts on Steemit and investigated further and found that everybody's account is showing a reputation of 25 with no bandwidth and no raw scores...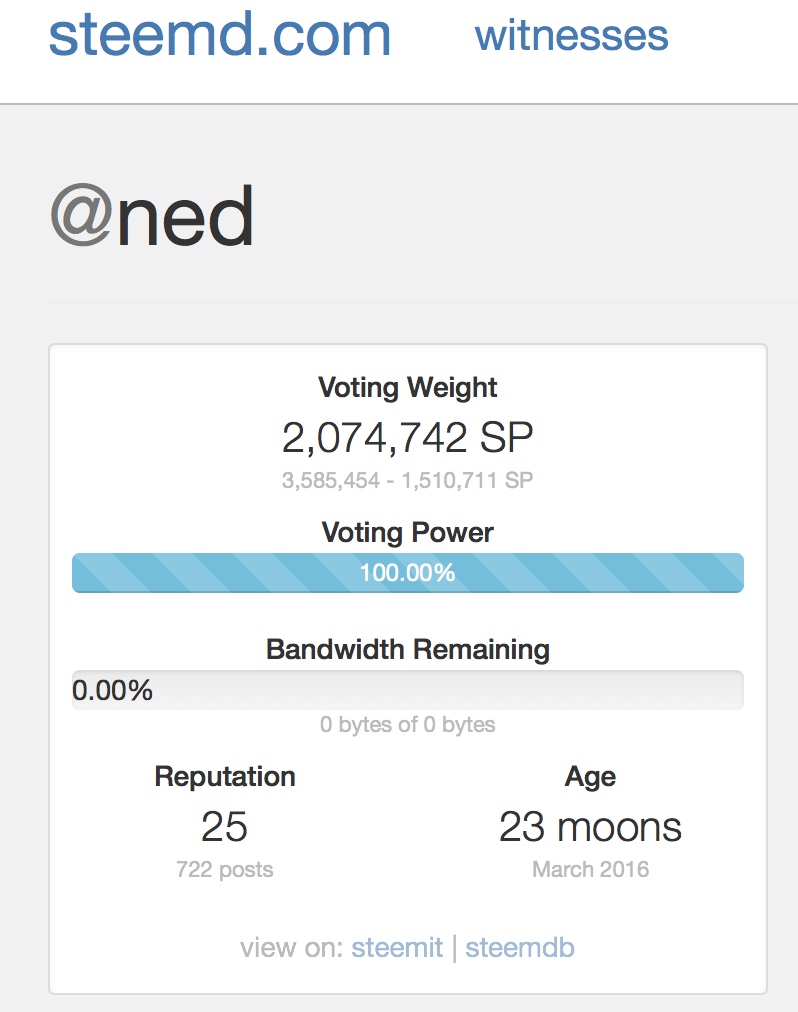 (Ned's account - Steemit founder)
This isn't the case with the actual site, but I checked the wallet page and found my delegation gone.
Don't know what the issue is, but hope it's fixed soon. Thoughts?