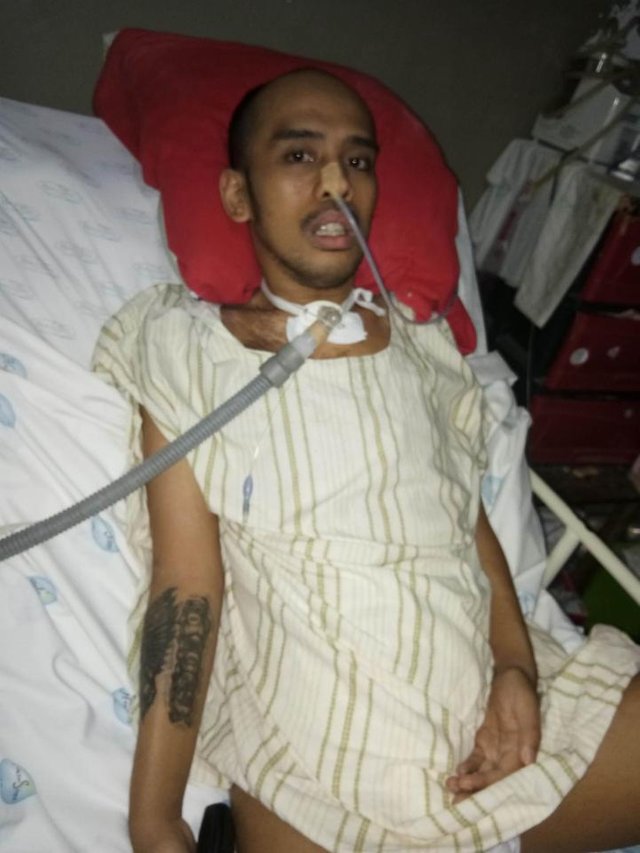 He is Mark Divino Taguba, my first degree cousin. He is turning 29 years old. My grandma raised us. We grew up and we shared so many happy moments together. He is a good son and brother to everyone.
It really breaks my heart seeing him like this. He is bedridden for almost 2 years now since he had an operation due to a mild stroke. Doctors found out a tumor on the back of his neck and needed an operation immediately. Sad to say, until now, he's still not okay because of him having a hard time breathing without an oxygen and ventilator machine.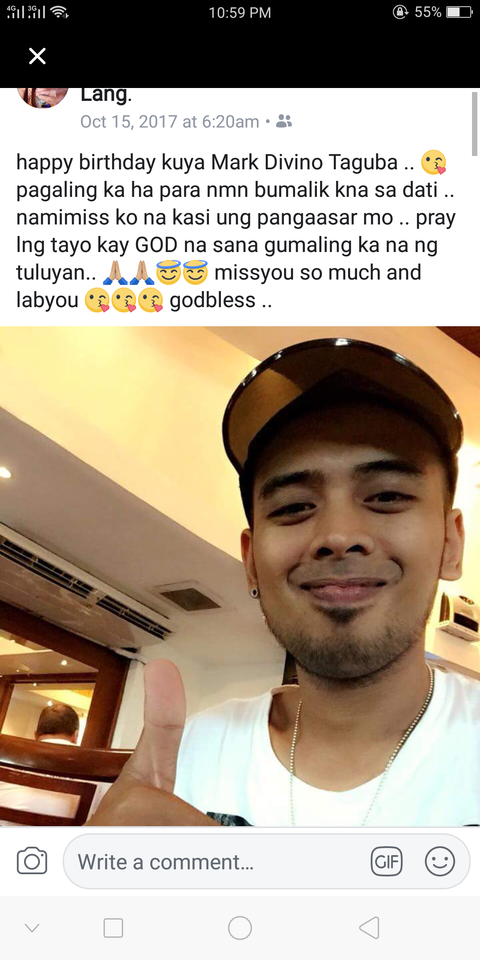 He spent his 28 years birthday laying on bed and was not able to celebrate it with us. And now that he is turning 29, I am really praying for a good thing to happen. I care for him so much because we are like siblings. I love my cousin so much like a brother and now I am knocking at your hearts door for him. Please pray for my cousin's fast recovery and your upvotes is really a big help.
Thank you so much and God bless everyone!
Please support @surpassinggoogle as a witness by voting him at https://steemit.com/~witnesses and type in "steemgigs" at the first search box.
If you want to give him witness voting decisions on your behalf, visit https://steemit.com/~witnesses again and type in "surpassinggoogle" in the second box as a proxy.
Please like @teardrops on Facebook and Twitter:
https://www.facebook.com/teardropstokens/ •
• https://twitter.com/teardropstokens •
Thank you so much for my families too, #steemitachievers, #steemph, #steemitdavao #sa-radio #untalented and #steemunity


I LOVE YOU ALL SO MUCH!