Facebook Alert! ---Zuckerberg gonna block Steemit posts--- Google+ Community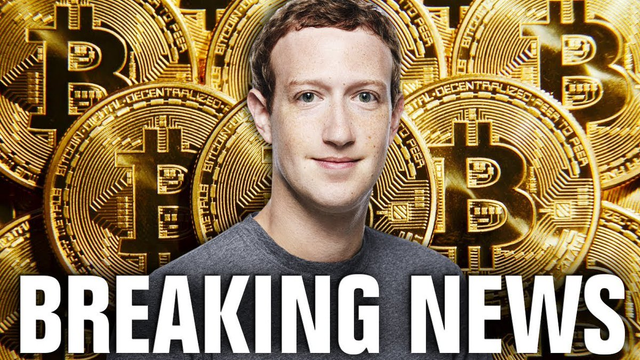 source
This is the latest news about facebook want to ban cryptos:
https://www.forbes.com/sites/jessedamiani/2018/01/30/facebook-bans-all-cryptocurrency-advertising-including-icos-bitcoin-and-ethereum/#71ec823e4630
The next step will be that all links about Crypto's will be blocked!
It will contain all Steemit links of course, what means all the Steemit facebook groups will be useless.
What to do?
I just created a new Google+ community and will tell my members in my CleanSteemit facebook group to join the new Google+ community CleanSteemit:
https://plus.google.com/communities/115999004086181433981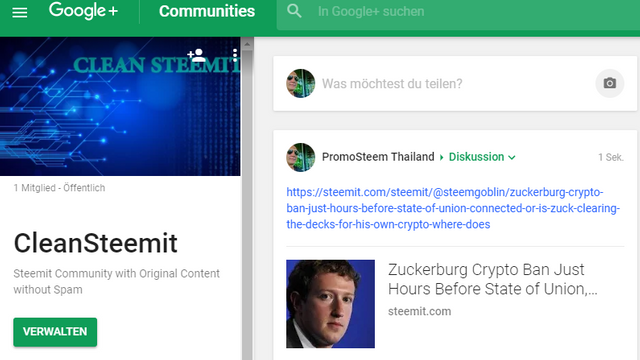 But every bad news has its good side!
Google+ has a huge advantage over facebook, the links we post there have a much higher value in the google ranking which will quickly lead to an even better ranking of Steemit on google than it already is.
Everyone who values original content is very welcome to join our google + community CleanSteemit!
https://plus.google.com/communities/115999004086181433981
I say welcome to our Google+ community CleanSteemit.
A beautiful day and best regards
Tom



PromoSteemProfile
https://promo-steem.com/
PromoSteemTeamThailand facebook group:
https://is.gd/9sywPB
SteemPress website: https://steempress.org/
DTube: https://is.gd/pXyQa2
Twitter: https://is.gd/XmRCeh
Google+: https://is.gd/qxcdGO
Reddit: https://is.gd/hGl1vL
I just opened a new facebook group for original content steemians, maybe you like to join:
CleanSteemit: https://is.gd/jKQe75