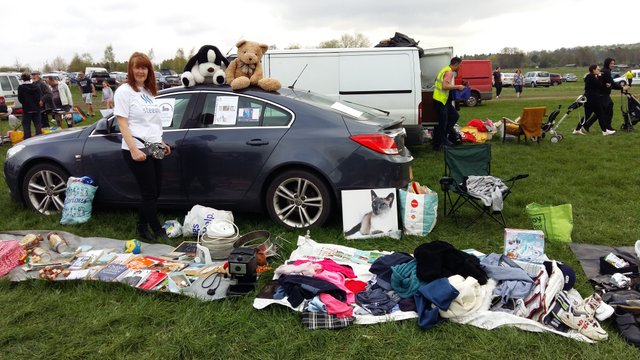 Well what can I say......
Another fantastic day promoting Steemit in the local community and also fund-raising at the same time.
Matthew @steemblogs and I set off at 7.30am yesterday morning to our local car boot sale.
Car jammed pack with donations and Steemit t-shirt fully on show, we ventured out into the wonderful Sunday morning sunshine.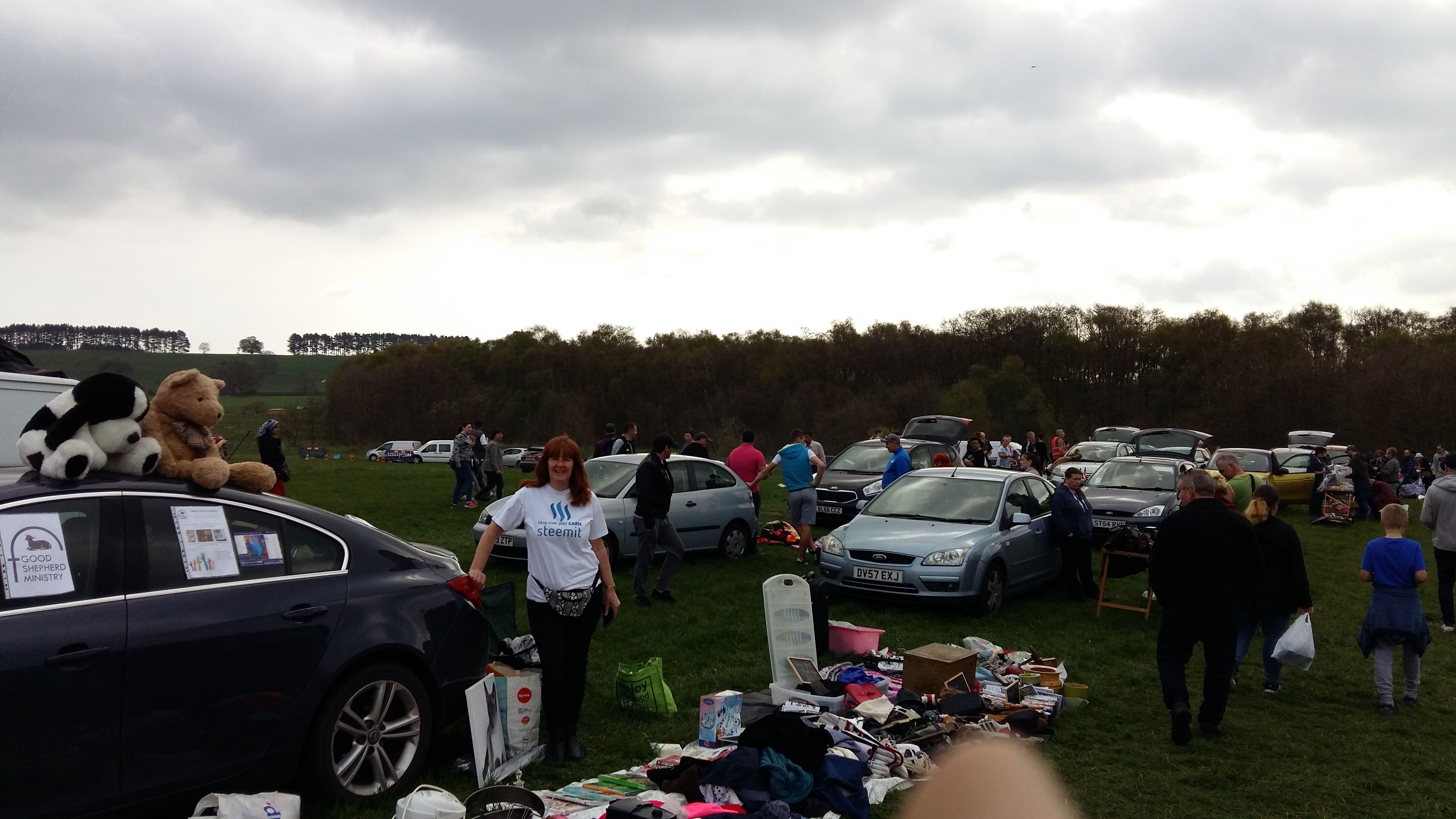 The sun did not last as long as we had hoped but we still raised another £112.00 for the homeless of Wolverhampton.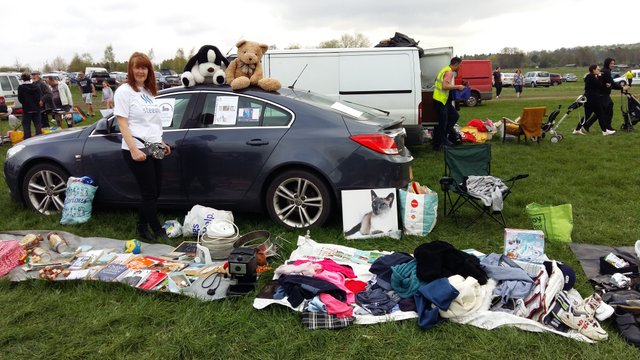 A double benefit to being out and about talking to people who came to our stall, was that we were able to talk about Steemit.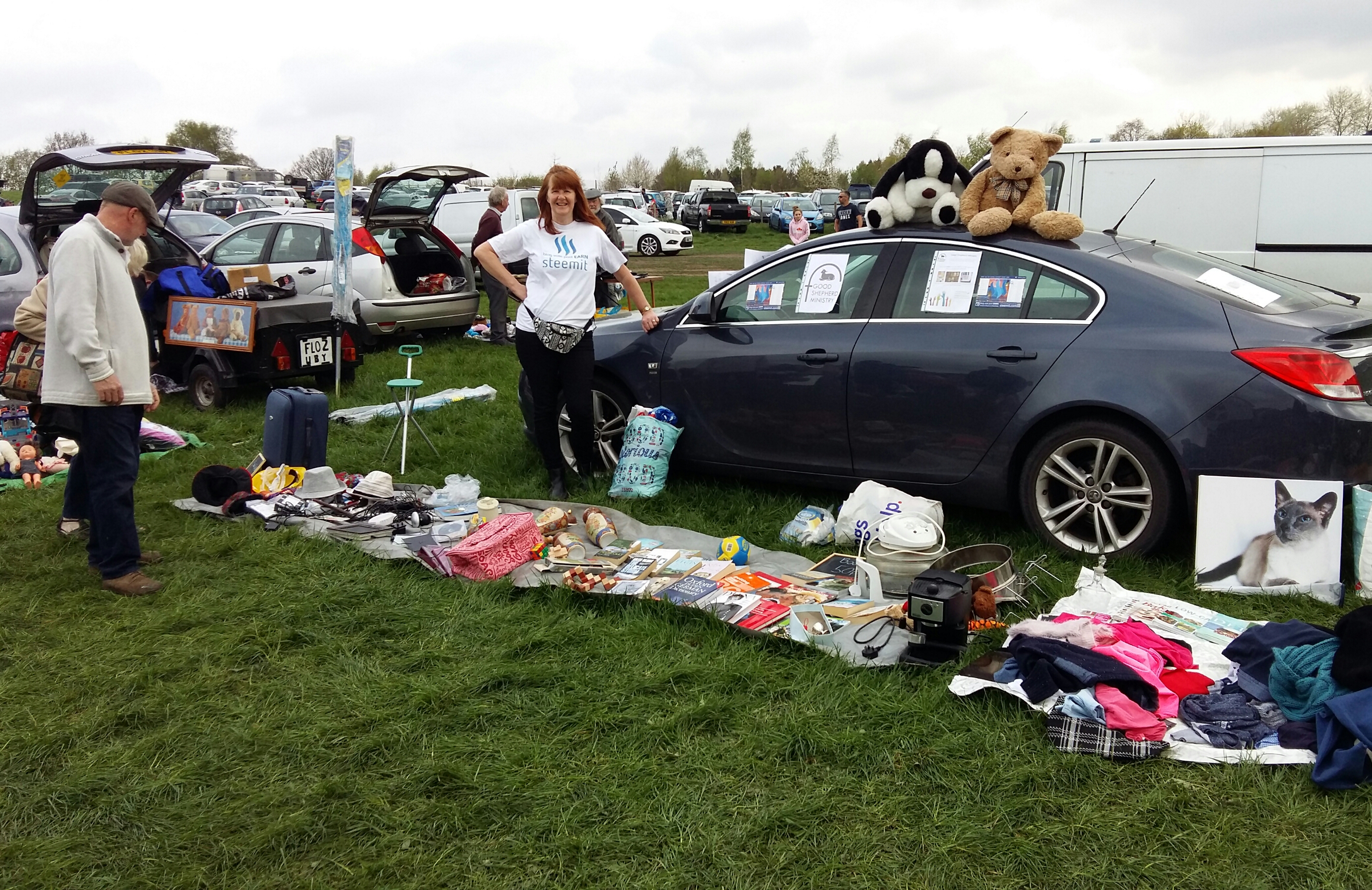 @steemblogs and I managed to distribute a good number of our promotional leaflets.
Very fruitful morning.
If you have not read previous posts of mine, we have now raised in excess of £4,000 for local charities, over the last two years. With the money that we raise, we currently buy food and toiletry items for the homeless and deliver it to a centre that makes 250 meals a day.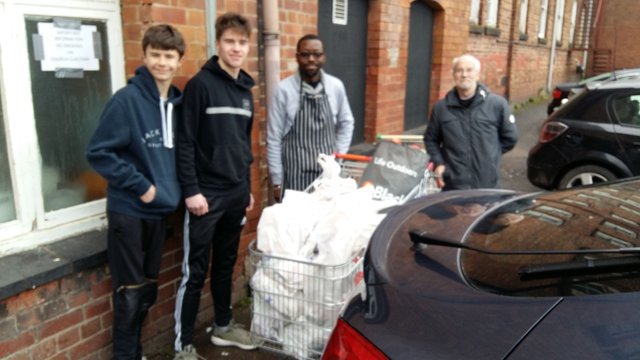 Thank you for reading.
Yvonne