Hurray Steemians!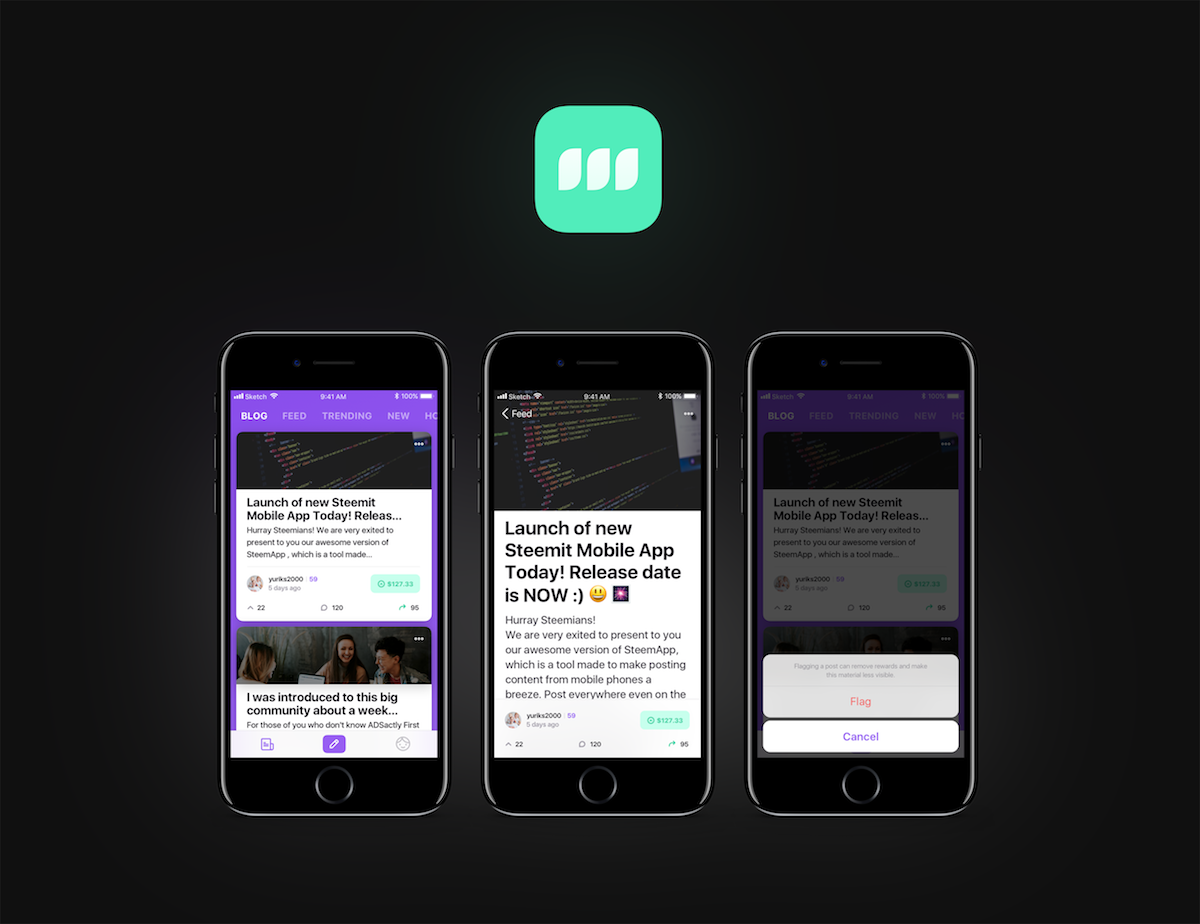 We are very exited to present to you our new awesome feed design for SteemApp. SteemApp is a tool made to make posting content from mobile phones a breeze. Post everywhere even on the go even while running :))
We have 5 words for you:
Free - Secure - Fast - UI/UX - Easy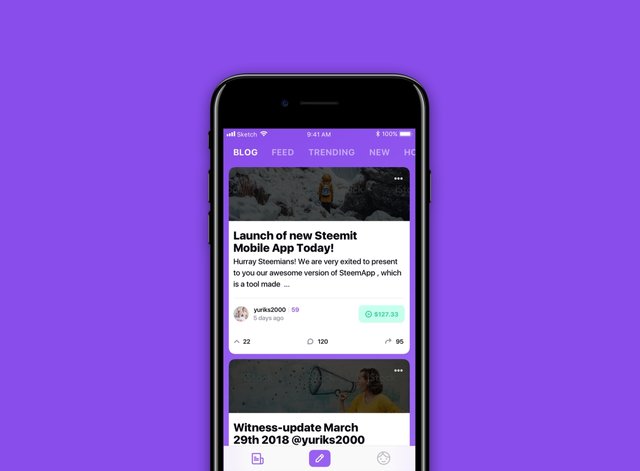 The feed functionality will make the app a full-fledged app for posting and surfing Steemit Blockchain. You will be able to upvote, comment and view your blog posts, your followers posts, and trending, new, hot, promoted posts. After having this design it will take around 2-4 weeks to finalize the development depending on the Community support and witness voting for @yuriks2000 we will receive.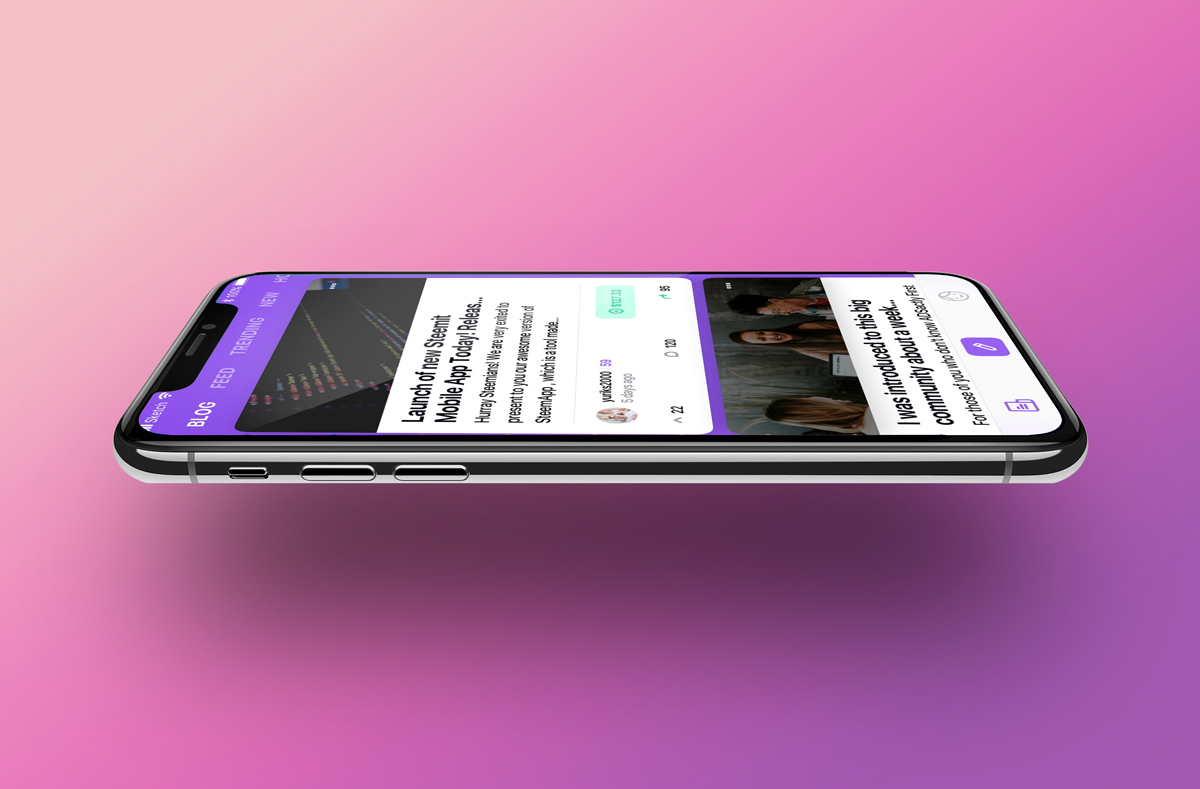 Free
The app will always be free, no beneficiary rewards, no in-app-purchases or adds. It is totally community funded by you. We only spend our free time developing it. We are supported by your upvotes and witness votes. You can vote for witness here https://steemit.com/~witnesses

Secure
The key never leaves your device as is, they are always hashed to prove that you have the active key, without showing it. All transactions are signed on your device and hashed to the blockchain. The app will only ask you for private active key, which will be securely stored on your devices key chain, which is developed by Google and Apple for your security.
Fast
Our devs are making the apps as Native and fast as possible. All the components are written in Swift and Java to make the best and fastest user experience. We use SteemJS and SteemJ open source libraries for connecting to the blockchain.
UI/UX
Our designer has made apps which were awarded by Apple in design category. He is using his skills and talent to make SteemApp the best Social Media App.
Easy
We were striving to make the best posting experience from mobile phone. That is why we have broken down posting into 4 easy steps and implemented custom shortcuts above the keyboard (bold, italic, underline, quote, h1, h2, h3, image upload etc.)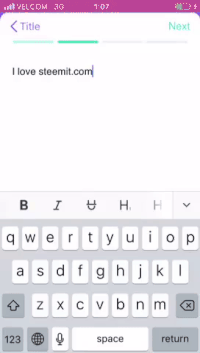 Plans for future
We have the design, so now it's time to get working on the Feed functionality.
You will see all of the features you use today on Steemit and will be easily available natively on your mobile device. You will be able to see preview of posts, see author details, upvote, comment, resteem.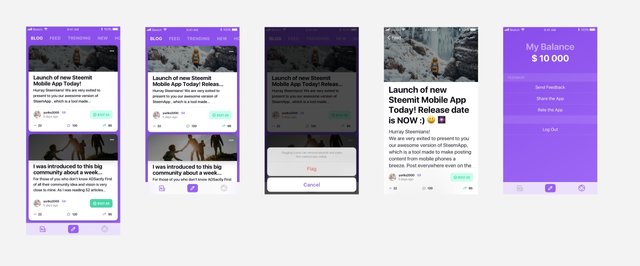 We were aiming at the most modern and comfortable User Experience/User Interface for our Fellow Steemians to fall in love with using this app every day. We want this app to compete with Instagram, Facebook, Vkontakte with its comfortable and clean interface. Once this step is finalized you will receive more cool features such as:
Footer Templates
Notifications
SP Delegation
Add your own beneficiaries
Advanced analytics
Many more (you can also send us ideas)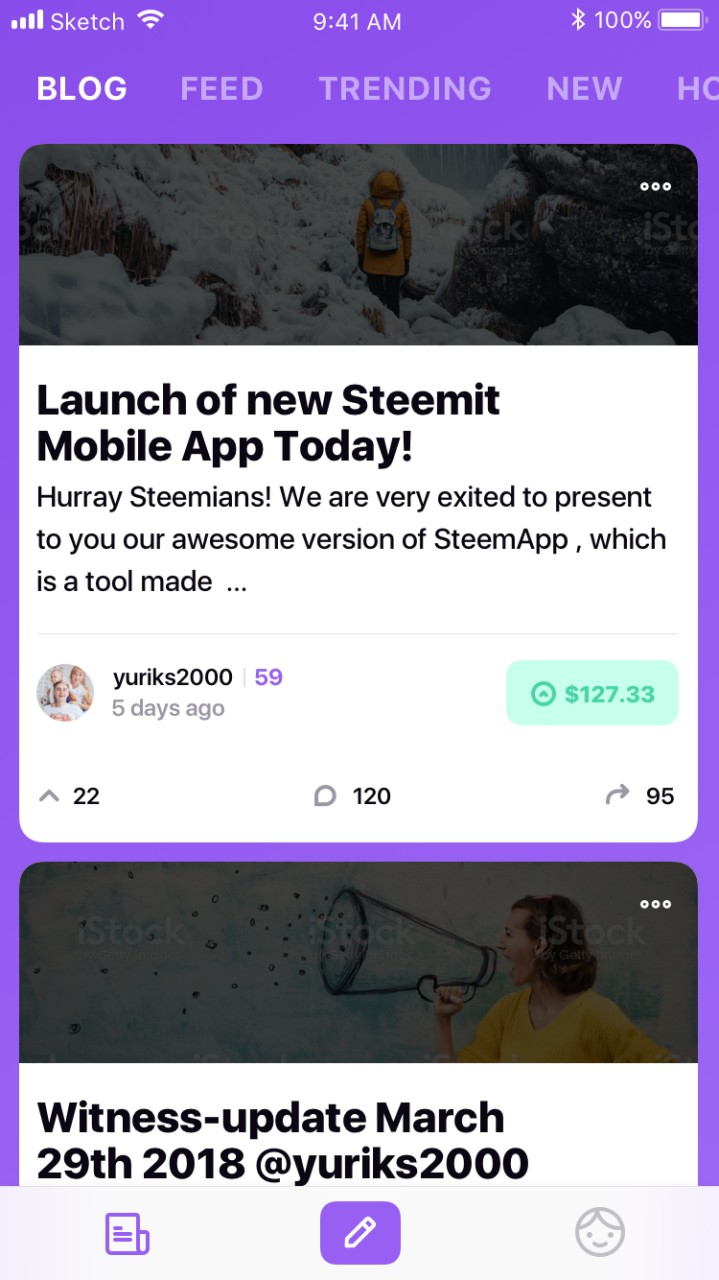 Community Funded
This app is made with the help of Steemit Community and we would like to thank everyone who has upvoted our posts, resteemed our posts, voted for witness, posted reviews, and reported bugs. We are glad to have such great support, with your help this app is happening. We are just a team of volunteers, who devote our time to making Steemit a better place for everyone.
Special thanks
@devfund has been extremely helpful to kick start our project with their $500 upvote from bots. It really keeps our team motivated knowing that there is such support backing us up.
We would like to thank all 257 of our witness voters, who bumped us to 96th position with a total of 3,743 MV and allow us to get funding for the SteemApp project. Here are just to name a few:
@berniesanders, @neoxian, @vortac, @dang007, @jaki01, @davidorcamuriel, @bleepcoin, @velimir, @bytzz, @tysler, @future24, @honusurf, @emrebeyler, @holger80, @kobold-djawa, @simoxenham, @satoshibit, @princessmewmew, @kharrazi, @wilfredn, @deirdyweirdy, @kabir88, @elautomatico, @endracsho, @dimarss, @leveuf, @yuriks2000, @loshombresdepaco, @wildbeast, @romanleopold, @manoloeldelbombo, @ground2feet, @thabiggdogg, @ukrainian.trail, @podanrj, @ediah, @praise-eu, @icuz, @apnigrich, @safwaninisam, @jeannart, @frieda, @darrenclaxton, @igor-steem, @zerofuhks
Big thanks to @teamsteem for believing in us and supporting us from the start. We love to see you so much on dLive! Great work!
We have received a lot of support from @thecryptodrive and btw he is a very nice person to chat to.
@ausbitbank was one of the first to see the design and I am really glad he liked it and supported us from that moment on.
@aggroed, saw the design and gave us some great tips from the start.
It was nice to see @papa-pepper, to support us, too! Thank you, it really keeps us motivated.
@someguy123, was also so kind to upvote our post about our final design. He was always very helpful to me personally(@yuriks2000), and gave some great advice about witness server setup.
To download the app search for SteemApp on Google Play or App Store or click on the images below
At the moment SteemApp has only posting functionality and check your balance. In 2-4 weeks time you will see the Feed functionality seen above. To read more about the app as it is right now you can check out this post.


---
Please consider voting for us as Witness if you like what we do for Steemit
Go to https://steemit.com/~witnesses

Or vote for us through steemconnect

Have a lovely day and enjoy the app!
FAQ: Is the app Oper Source
We are devoted to make this app open source as quickly as possible. It will allow users to create their own apps, check the code of SteemApp to assure that the app is fully safe, help us to develop faster and to post bugs. All of this will be done on the platform we fully support - Utopian.io . The more developers get their hand on our app the better for the whole Steemit Community. We will keep you informed.
Supported by ADSactly
Click on the image below to join ADSactly Discord Channel. Post about my experience joining ADSactly and who they are can be found here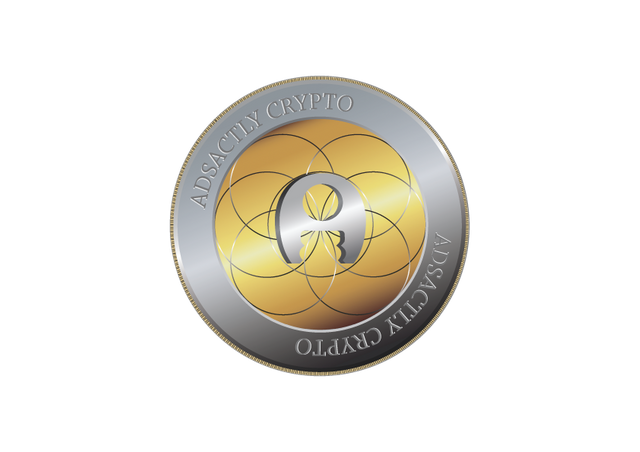 Talk to us:
Email: info@steemitapp.com
Support: support@steemitapp.com
Website: https://steemitapp.com
Steem.chat: https://steemit.chat/channel/steemapp
Telegram: https://t.me/SteemApp
Discord: https://discord.gg/X4QZfy