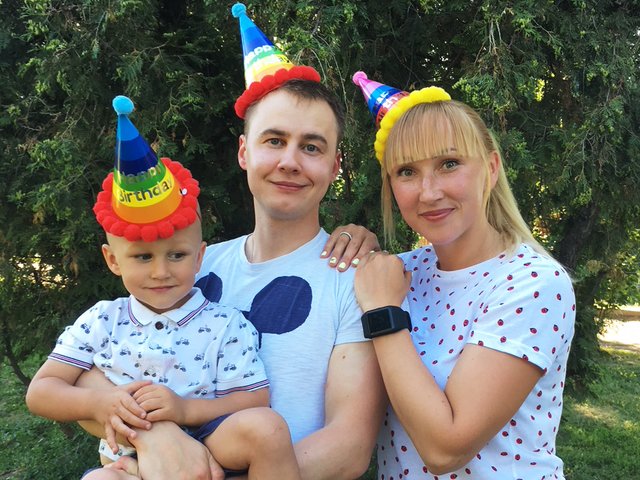 Hurray! 2 years on Steemit is quite an achievement. According to Steemit Board only 24899 have the same achievement and I am wondering how many of these 25000 are active on Steemit, probably 2500.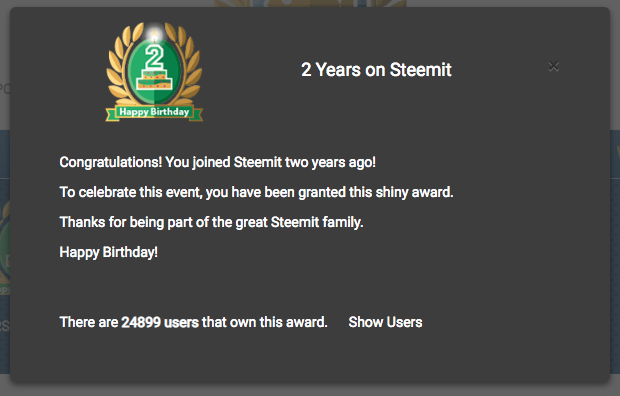 ---
If your account is 2 years or older please write about it in the comments below?
---
Lets look back
SteemApp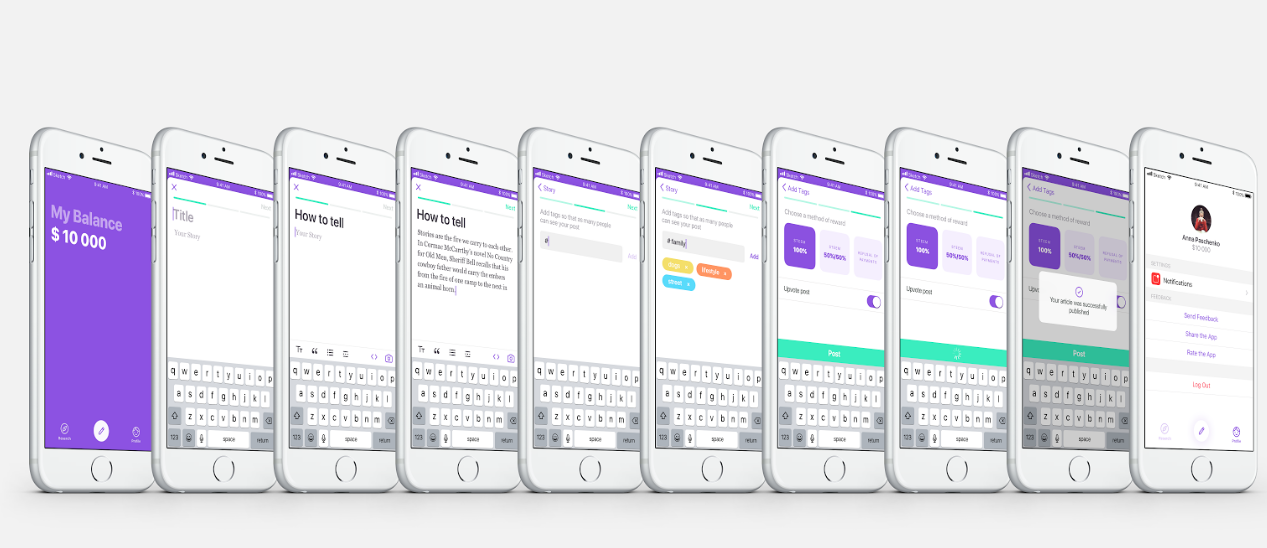 A lot has happened even if we look back a year ago. I had a dream to make a mobile application for Steemit and our team actually did it. SteemApp is live on both Android and iOS. We are constantly working on improving it and adding new features. You can find the links below, in the footer of the post
Steemit Witness


Post link
Have also become a witness on Steemit 5 months ago and I absolutely love it. Have never thought that it would be so cool to run a server which signs Steemit transactions. Steemit being the best crypto on the market with the best value and the best capacity to process transactions and for free. It is just amazing to be a part of this.
Interview with @dhavey


Post link
This was the first interview which I was invited to by @dhavey, a very cool project. @dhavey is interviewing witnesses and other important people on the blockchain, it is so cool to be a part of this.
Trip to Rome, Italy on its birthday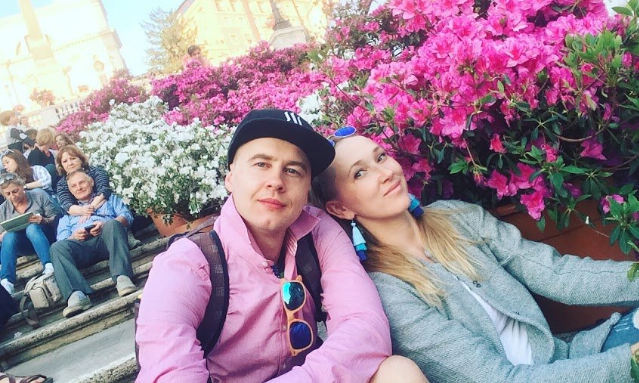 Was absolutely amazing to visit Rome with my wife on the Birthday of Rome.
Right now I realize how important it is to write on Steemit
If I write about something on Steemit, I will never forget about it. This memory will be forever on the blockchain and I can always come back to reread and relive the emotions I experienced. For example, when I read my post about visiting Rome, I suddenly felt as if I am there right now and it is just awesome. Keeping a blog is something special.
Lets look forward
Our Boomapps team, which is developing a mobile application for Steemit right now has a lot of plans for blockchain and for Steemit.
SteemApp will receive a ton of cool features;
We are planning to help people to register on Steemit instantly using fiat;
We are also planning to release a game on Steemit blockchain.
Let it be a surprise for everyone, don't want to spoil it.
Just wanted to look back in the past at what has been done to picture the future more vividly.
Brought to you by @yuriks2000, your loyal Steemit Witness and a CEO of BoomApps developing SteemApp, a completely free app for Steemians
Please support us by voting for us as Witness

Or vote for us through steemconnect

Have a lovely day!
If you would like to download our SteemApp free Steemit mobile application, click on the images below: