A second plea to all the Kind-Hearted Steemians
Hi fellow Steemians
This is my second time posting this. I am pleased that my first round of fundraising yielded
71.045 STEEM, 55.147 SBD and 111.053 STEEM POWER, although most of this was from using my own SBD and steembottracker.
I still thank all those who upvoted my post I really appreciate it. I will continue this process BUT every penny made will be put into steem power and thereby trying to help others who have also lost money due unfortunate circumstances and shitty exchanges.
I appeal to you today to help me recover quite a bit of money that I lost due to Yobit.com full of Shyte.
I will get straight to the point. I heard about masternodes and did my research (apparently not well enough) so I headed over to Yobit and bought approximately 0.3 BTC worth of RUPX coins. I then tried to withdraw these coins and that is when I saw that the wallet was under maintenance. I spoke to some people in the RUPX community and they had informed me that they tried multiple times to sort it out with Yobit but Yobit was not coorperating. I ended up selling all those coins for approximately 0.06 BTC. I used this to buy NEO and eventually Steem Dollars which I am going to convert to Steem and then power up.
I do not blame the RUPX community at all. In fact, after speaking to some of them on discord I realized they have a pretty great community. I would still love to get a Rupaya masternode and this is why I appeal to all those rupaya members to help me out.
I have attached proof of all the transactions below.
Furthermore, I would like to add that I will be using all the money raised from this post as Steem power and hopefully in that way I can help others out in the future.
I want to thank everyone in advance and I really do appreciate all your help.
I basically want to recover my money if possible.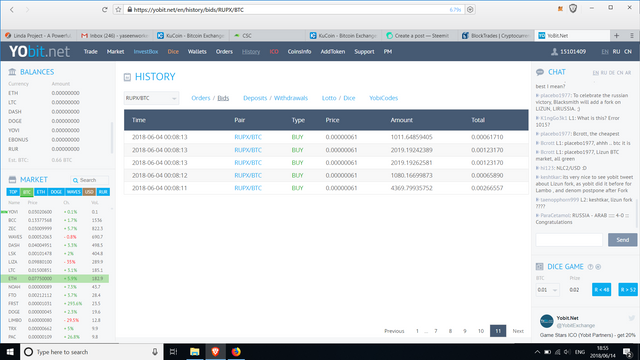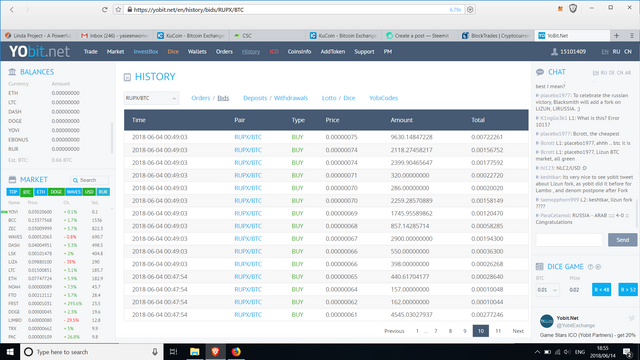 Thank you to everyone