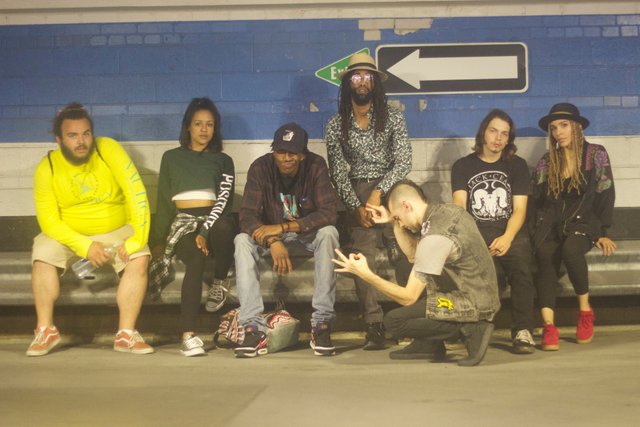 ---
This past week is one for the record books for sure, if only you guys could feel the impact we've made simply from being us. I have been walking in faith which has lead us to collaborating with individuals who are aiding a revolution powered on the blockchain! Realizing the true power of this technology is in the connections and relationships you make in real life, ALL STEEMIANS UNITE!!! If you missed this one, don't trip homie. the #steempoweredtour is well on its way to a city near you!! LET US KNOW WHERE YOU'D LIKE TO SEE US NEXT!!!
In 6 months Steemit has enabled me travel/perform in Europe (Croatia) and host my 1st ever international concert in North America (Toronto). Im grateful for all the people involved in making this possible, much respect to my guy @steemcafe x @larrymorrison x @steemcreators for giving me a platform to expose some of the musical talent #Steemit has to offer. To the amazing artist that believed enough in me to make a cross country trip, I am forever grateful for you guys @asonintriuge x @endastory x @omegarift x @fatherearth x @elainefaye x @huntorprey !! We came, we saw and we conquered the hearts of every person we brushed shoulders with.....!! If your sleeping on the movement best believe its on thumbtacks!!!
Send us Love my people...
---