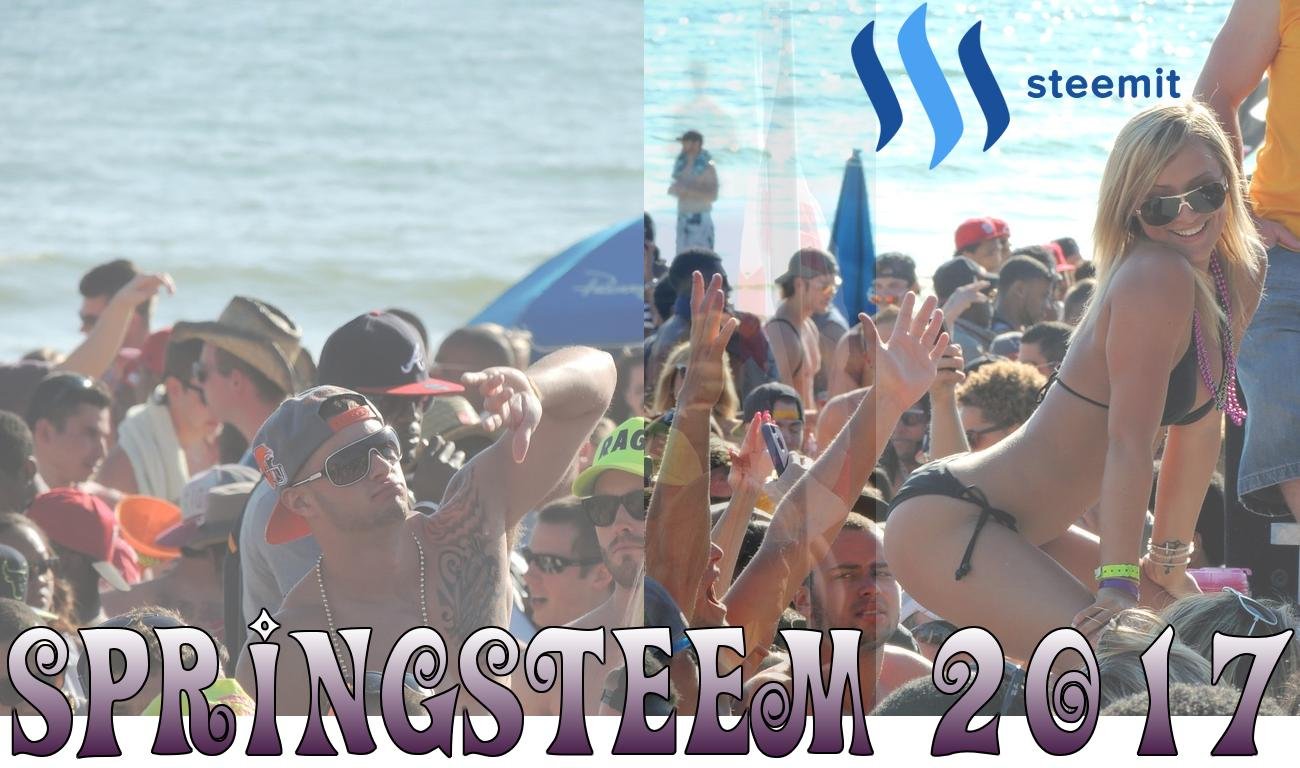 Join us for what may be the single largest mass sign up event in the history of the internet.
Every year Baja California plays host to over 250,000 college students during Spring Break weekend.
We're going to try to bring them all to steemit!
Team VIVA has been hard at work promoting cryptocurrencies including steem all over Mexico and Latin America and in the course of spreading the good word we've made many friends. Now we're pulling it all together to create an event designed to bring tens of thousands of college students to steemit.
---
How will this work?
---
Beginning on March 17th 2017 (St. Patricks Day) we will be running the 3 day party to end all parties! in a venue which is a notable surfing and extreme sports area. Admission is free for all steemians!
There will be concerts, food & entertainment.
All of which can only be paid for in Steem Dollars.
If this ad is successful we will also be taking out radio, TV & print ads all designed to introduce young people to steemit in the lead up to the Spring Break weekend. Our plan is to get them blogging on steemit and we will be awarding free all day passes to the people who signup and bring over the most friends.
We also have a limited time offer for existing steemians who are reading this ad during the first 30 days leading up to the event.
From now until Valentines Day, you can purchase all inclusive VIP passes for the pre-registration price of just $50 SBD per day.
At the gate these will be $150 SBD per day or $400 SBD for a 3 day pass., so this is 75% off during pre-reg
The pass gives you unlimited access to food, drink & music, as well as unlimited full access to the extreme sports events and full access to the beach and surfing and there's even a zip line! ALL INCLUDED!
To purchase the all access pass, send $150 SBD for each 3 day pass to @springsteem.
Your purchase is recorded directly on the blockchain as soon as you pay, meaning your pass is also instant issue.
When you check in at the gate, just give them your steemit username to pickup your pass.
You can also buy passes as a gift for someone else, just put their steemit username into the memo field when you order.
This post is 100% steem powered!
p.s. I will be in the DJ booth all night!