Today marks my one year anniversary on steemit. It's been a crazy ride. For all of you who haven't figured it out "What am I doing?" Is the questioned that enetered my mind as I wasn't signing up for the platform. I didn't doubt that I should try it out, I just had no idea how anything like this was possible. I knew I should try it out, but I had no idea what kind of people I'd meet here, no idea if I'd actually be able to make money, no idea how I'd get sucked into the world of crypto and no idea how full of ups and downs it would be.
—-
I came here after failing to garner a following on Patreon. Here is my Patreon with my fiction if you are interested. Patreon has 0 community and it's all content creators with little to no means or desire to support others, kind of like what I hear Berlin is like, a bunch of starving artists who can't afford to buy each other's artwork. You need to bring in a following from elsewhere and I have a terrible relationship with facebooks algorithms because I've posted links to articles from RT before and made statements about facebooks questionable behaviors. Steemit seemed like an interesting alternative. Everyone here's is also a content creator but we are given upvotes so that we all have the ability to support each other. I didn't (and still don't) like the way some users votes are worth so much more than others or how rampant bots are at the platform but the amazing people I've met here surprised me, and so did the ability I had to make a difference at the platform.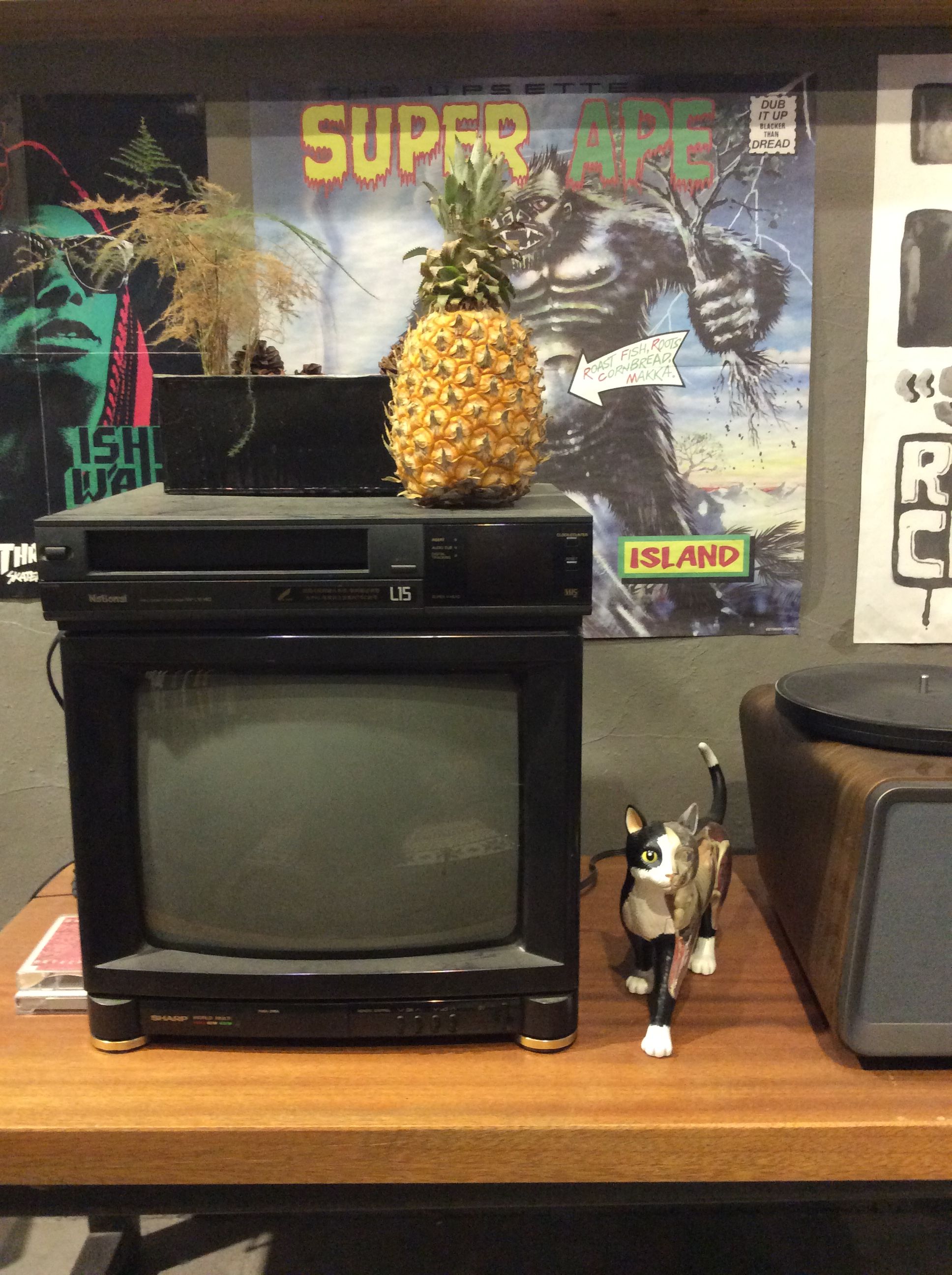 My first few months here I worked on a series called "Optimism at the End of the World". I had posts that got $0 payout and drove me nuts. I also had posts that were upvoted by whales, nominated to @ocd in its early days, and a huge boost from @cryptohustlin who passed my name on to various whales that he knew and landed me $100+ on 3-4 posts. I've still never properly thanked him for that. Thanks man!
Dark days arrived with the passing of Hard Fork 19. I was worried that the decrease from 40 upvotes a day to 10 upvotes a day would hurt user engagement. I was right, but I spent two months dwelling on it and feeling depressed and it killed my momentum on the platform. I had great points but my tone basically made me sound like I was just whining. It didn't help that the old voting behavior on new posts brought huge payout to lots of minnow during the first week of HF19 and increased their 100% upvote x4 (remember there 4x as many 100% upvotes per day before so no real change was made in how much influence minnows had, but they sure felt excited about this cause it felt nice to go for a 0.00 upvote to a 0.03 overnight).
I spent 2-3 months feeling depressed at the decrease in engagement and payouts on my posts. I had been doing great for myself and I was feeling great about the platform and here everyone was cheering about a week of good payouts, not realizing that the readers of their posts would drop dramatically. Everyone ignored what I had to say because they couldn't see past the immediate benefits. Was it a change for he worse, overall? I'm still not 100% sure but I felt awful about being dismissed for a little critical thinking.
My high payouts disappeared in part because people saw me as a downer, in part because they disagreed with me, and in part because I couldn't justify putting 3-4 hours into posts which sometimes received 0 views and $0 upvotes even if 1 in 5 would receive a large upvote. I dabbled in shit posting, but felt awful about it and the payout wasn't even worth it so eventually I just spent less and less time at steemit.
I had started with 0 expectations, but the promise of money led me to believe that I could eventually live the life I've alwas dreamed of, writing, sharing ideas and building community and being rewarded for it. It wasn't the loss of payout that hurt but the thought that I wouldn't be able to achieve this dream that really got me feeling down. It certainly didn't help when I saw awful posts and selfish behavior making tons of money on the Trending page.
I went back and forth a few times but in the end I realized that while I couldn't control the situation I was in, I could control my reaction to it. I decided, in steps, to do everything I could to change the platform for the better and build a strong community of like minded people and get all my focus onto what I could do to make this pace better, rather than just dwelling on what sucked about it. I started putting more thought into my posts again, but not stressing myself out about length and formatting.
Unlike some other users who started around the same time as me, I couldn't find a community that I fit in with. I liked the people at steemit.chat and Whaleshares, but I felt a bit out of place as someone into spirituality and psychedelic influenced art (but not really into drugs) and as someone who didn't identify in any way as a supporter of capitalism.
I knew there were tons of awesome people here, some who thought like me and some who didn't, but I needed a way to connect and a place to myself, so I experimented with ways to make one. I didn't want to fight with capitalists so an "anti-capitalist" group seemed like a bad idea, I believe we should be cooperating despite our political differences and beliefs. I really love some pro-capitalists I've met here, even if I disagree with some of what they say.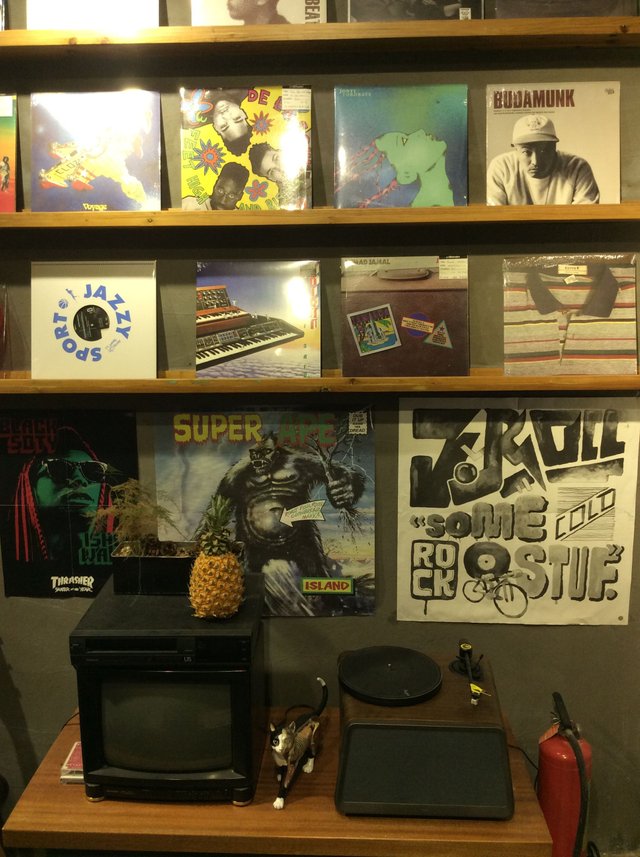 I started the Be Awesome chat which aimed to create a chat that was simply for making friends and talking about #deepshit, no monetary incentives, no huge influx of new users asking questions, no attempt to become the biggest thing on steemit. I thought up the Deadpost Initiative which aims to find payout and readers for deadposts. On days when I got pissed off at the way steemit works, I'd rage in posts but I'd try to present ideas that might solve problems. That's how #steemitzombies and #nobidbot were born.
From the beginning I wanted to be a full time steemian and be able to make a living. I was meant for this place. My dream has always been to help others make a living doing what's they love without selling out and steemit is just the place to do this, the only problem is that's it's hard to be noticed and get that SP when not everyone shares the same ideas that you have. I spent a year not sure if I'd ever be able to make a living here, but I kept trying. Good payouts came and went and I was still a minnow with little influence on the platform.
That all started changing about a month ago. The bidbot problem on the platform has led many people to feel negative about the direction of the platform. But at the same time, they've allowed many users who I had previously disagreed with to find common ground, and those people who used to think of me as a dreamer, started to support my ideas. I started getting mentioned 5-6 times a day by users large and small. The #nobidbot tag has spread across the platform and even some top witnesses are using it.
Then a few days ago @kennyskitchen started supporting me with his @tribesteemup account. In an instant, my life has changed. @brightstar who had been struggling herself for much longer with lower payments than I, had just been followed by @tribesteemup, and wrote about me in a post that Kenny read and without warning I got put on his trail.
I did not kiss anyone's ass. I did not ASK to be put on his trail. I did not sacrifice my values or do anything I didn't believe in. I was just me, and I just did what I could and stayed positive and someone noticed and told someone else, and it led to a huge change in my life.
I'm telling you this because I want you to know....there is bullshit to be found everywhere, but we can transcend it if we see beyond it. It can be a hard and long struggle, but it can all change in a moment with the right attitude and effort. Your actions reverberate on much further than you can see, but if you believe in yourself and your ability to make a difference, or your ability to reach others within your art or your skills, and you continue to learn and grow, it gets easier, it gets better.
I want to thank everyone who has supported me this year. I want you all to know that I love the friendships I've made and I love the way we rub off on each other. We are building something that goes beyond steemit and will eventually bleed into our daily lives more and more. I want to help as many people as I can to achieve the same success that I have, as we all continue to grow our sphere of influence and create a better environment to enjoy for ourselves and for those who come after us.
Much love,
Pineapple
---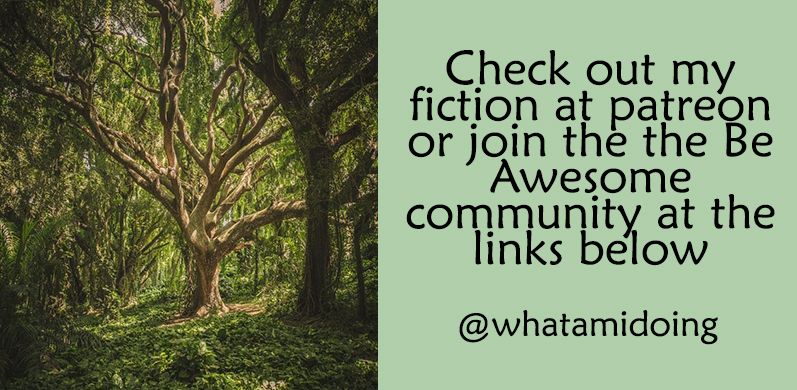 The Be Awesome discord chat, was created with the intention of making deeper connections with fellow steemians. Come talk about "deep shit" and make friends.
Come join us look for ways to help minnows grow organically and create a greater sense of community on steemit. #steemitzombies , #nobidbot , the Deadpost Initiative and more project chats inside.
—-
If you like what I do and you have enough to spare, please consider becoming a patron on Patreon or sending some crypto gifts. Feel free to send me a message on discord if you need help raising your vibes or learning a language.
​
BTC 1HsHctHFoZucpjEY9NfE4SHUfEpCQwaDVc
​ETH 0x252c2641438709687aec16d42974fbc3952f88d8
​LTC Ldzq13WK1fTDZe9p7WvaQhqWyx8TWcweNx
—-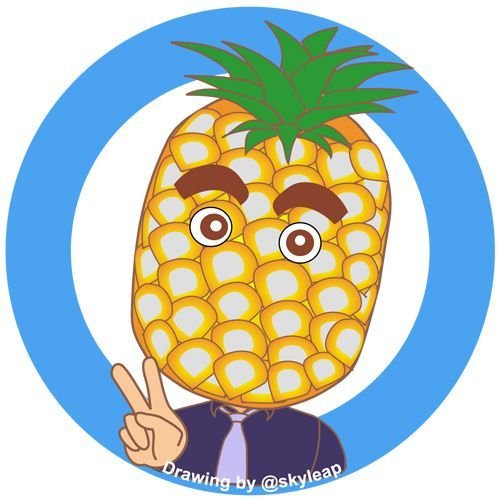 by @skyleap