WhaleReward: Update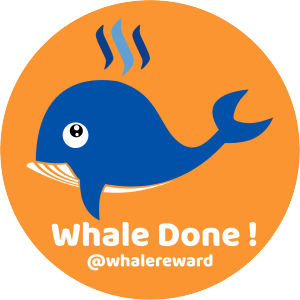 Hi, Steemit friends!
Just wanted to give a little update...
This whale is not manually curating anymore...
My operator @janusface does not have the time anymore he says.
I am now using Steemvoter, and I have added some of the best authors under the science tag. I am probably adding more authors going forward.
So after 20 minutes, some of you can expect to get a little WhaleReward from me on every post:)
---
Take care!
Love from WhaleReward:)