Legendary Games of All Time (IMO) - Part 1: Legend of Zelda Series
What is this Series?
Well to start off my blogs here on Steemit, I am going to start a series of video game reviews that I believe to be put in the LEGENDARY catorgy. These reviews are totally IMO (In My Opinion) and will be focused on video game franchises that I have personally player over my extensive 25 plus years of gaming. So lets begin...


Part 1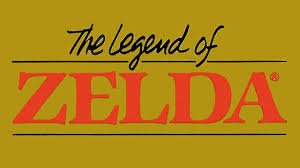 This franchise has a very special place in my heart and I can honestly say that if I was left with only one game franchise to play for the rest of my life, the Zelda series would be at the top of this list.
I first played Zelda when it was first released on the original Nintendo Entertainment System (NES) and at first I was not really sure what I was playing or what it had in store more me and the rest that would fall madly in love with this franchise. It was not until Zelda was released on the Super NES (SNES), The Legend of Zelda: A Link to the Past, that I went head over heals for this game and franchise. I did not have a SNES when the game was first released, however my cousin did and I played the ever living crap out of it every chance I got when I visited. When I finally was able to get my own SNES, this was the first game I bought for the system. I played it so much that I started to compare all other games to Zelda. Through this comparision, I was introduced to a world of Role Playing Games (RPG), to inlcude Final Fantasy, Chrono Trigger, Dragon Quest, and Ever Quest.
As time went on, more Zelda games where released and my obsession towards this wonderful franchise grew deeper. It has gotten so bad that both of my girls now love Zelda and I even call my oldest Zelda.
The Legend of Zelda franchise is a Legendary series and will forever hold a special place in my heart. I could go into even more about Zelda but I will leave it at this for now, maybe I will do some another blog on the individual games within the Zelda franchise.

So I will leave you all with this little quote that I like to live by....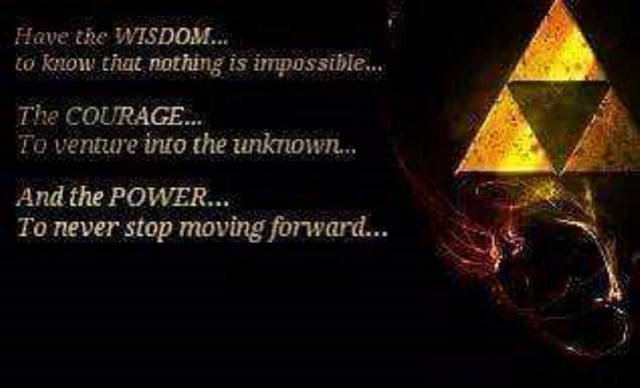 Please do not forget to upvote, follow, and resteem. Until next time, Peace!