Seven Things You Should Do In Every Steemit Post
When you are writing a blog on Steemit, here are seven things you should do each time. If you do these you will succeed more often over time.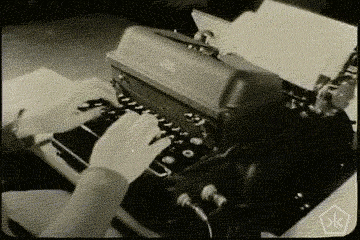 (Source)
I have found myself with a good amount of new people to Steemit following me, so this is for you.
Seven things you should do in every Steemit post.
1. Captivating Title/Headline
You want to write a title that is interesting and doesn't give away the whole story. Tease the story. Ask a question in the headline. Do what you can to make the title explain what your post is about without giving away all the details. Just set the hook.
2. Intriguing First Line
Your first line is previewed on people's feed so make it captivating and draw people in. Explain the headline a little more, but again, don't give away the farm. Make it more interesting than the headline and get people to open you post.
3. Good Pictures
It is important to have an image that explains what you are doing, but is eye catching. Something that will stand out in the feed. Colorful, playful, maybe something with text. Just do what you can to make your image stand out. You should always have an image in any post you do.
4. Source Your Graphics
It doesn't matter where you get your graphics, you need to add a link to the source. This is important for the longevity of this platform. Just get in the habit of doing it.
5. Add Valuable Content
When you blog, make sure it is something valuable or you won't make money on it. Make sure your post provides some kind of benefit to the reader... entertainment value, educational value, inspiration! Write things that will resonate with people.
6. Encourage Comments
One of the best way to get people engaged is to ask them to engage. Ask the reader a question at the end of the blog. Find something to engage the reader further by commenting.  When people comment, do your best to comment back.
7. Use 5 Tags
Always use your five tags. Find the tags that are on the trending list that best fit your content. Start with the most general tag and the fifth one should be the most specific. Make sure you use your tags or you will have a harder time getting noticed.
I hope that helps. 
Let me know if you have any questions.
Did I miss anything? Let me know in the comments below.
Thanks for reading.