Full list of SteemIt hacked accounts. Check for yours.
 Hello again, steemers. 

Recently after I thanked the hacker of SteemIt I was digging deeper in this event and so I have some tempting information to share with you.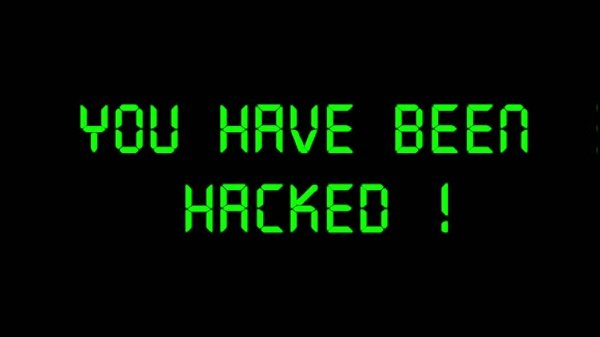 I got my hands on the full list of potentially compromised SteemIt.com accounts. You should check whether you are on the list and switch to using keys. But what if you are not on the list? Do the change too! Remember that there can not be too much security. So this manual is about changing keys and using them. If you are still not familiar with what "keys for SteemIt" are then this one is for you. Also check my post where I predicted the hack for additional security tips.


Now to the subject. The list I found in the open sources of SteemIt here on github. Later I will post more information on the hack and explain method the hacker used to hack into accounts.
@addicted
@adrehajiuh
@aeico
@afrizalaf
@aizensou
@alejandradd
@alexbulkin
@alyssas
@amartinezque
@amgosser
@anamichii
@anatoliy
@andrevarela
@andysandors
@animalrobot
@apollosantana
@arwani-wawan
@ashleycolum
@auxon
@avenireduc
@awesome
@baltas
@berkut
@bigpappa
@binwah-de-rese
@blackjincrypto
@blueorgy
@boatymcboatface
@bobdownlov
@boris-agatic
@brandon-hills
@bravenewcoin
@breakfastchief
@btcturbo
@budi-bayu
@bunny
@burgalu
@canltu
@cavaleries
@chamviet
@chessmonster
@chhayll
@chillipepper
@chitty
@chryspano
@cleiton
@cliro
@cmtzco
@coinbitgold
@coinfund
@cryptodao
@cryptodon
@dahaz159
@dan
@dantheman
@darkob
@darkstormrise
@dashtipbot
@davidgriffin
@daycrypter
@dea
@dea-anjas-fahma
@dev00100000
@discovery
@dmitriybtc
@dollyllama
@drone-85426
@drone28
@dudutaulois
@dulila
@durandal
@elyaque
@erq
@estin
@ethbull
@expanse
@facer
@fanie-vanhoten
@febuiles
@felipemachado
@fex
@filippo
@fishayley
@fzeoli
@gabbans
@ganksta444
@gatoso
@gazm
@gbert
@geezee
@ginolino
@goodgame
@gottahaveit
@gregm
@griffitsj
@grxcii
@happytorn
@hcf27
@hipster
@hostfat
@ian.ridgwell
@ibnu
@icaro
@ihashfury
@j4se
@jacor
@james1337
@jarnostoter
@jearson
@jeffersontavares
@jehova
@jhirsch41
@john-kimmel
@johsin28
@jokerdarkknight
@jonhuang
@josiahredding
@justiciar
@kaj-huisman
@kaptainkrayola
@karama
@karen13
@karengigi
@kedhit
@kekoacoaching
@kevin-colussi
@kevinwong
@kingofchaos
@klander
@knoopx
@kufan
@leksimus
@libdep
@linda-gilner
@loewan
@lrock
@luiz-marchi
@lux
@madhanmogan
@magz8716
@marcelhattingh
@mathiasbaer
@matthiaspolet
@mauricemikkers
@meesterboom
@megabucks
@melbinvarghese
@mephdxa21
@mexbit
@mikevas
@minergate123
@mldorton
@mrfeilong
@msutyler
@mynameisbrian
@necha
@ned
@ned-scott
@nguyenthanhlong
@nicku
@nicolaswsk
@nin0000
@norbu
@normalpha
@novarro
@nuno-nutcrusherz
@omarb
@omarbitcoin
@orenmor
@owdy
@ozmaster
@ozzy-vega
@pal
@paulsimons
@peezaroni
@philopseudes
@pierregi
@pieter
@poneb
@przeor
@pwlaslo
@qamarpinkpanda
@qwear
@qwertas
@rail
@ram
@recursive
@ridz84
@rimantas
@rok-sivante
@rosetower
@rseixas
@rytu
@samupaha
@scar
@schro
@sebastien
@sebhaj
@setme
@sevich
@sexyama
@simoneighties
@sinraf96
@sitaru
@skreets
@slava
@slocum
@snake
@soggypotatos
@solomon-adekale
@sonzweil
@sophiaveritas
@spartako
@stabilnotixo
@stan
@stangrotic
@steemit1
@steemitblog
@steempower
@steemtest
@steg
@stompy
@str11ngfello
@streetstyle
@tals
@techemist
@teddy-greget
@texastiger
@the-alien
@thecryptodrive
@thegoodguy
@thenerdydeviant
@thismayor
@thmdias
@timer-the-teemer
@toknormal
@tommyarnold
@tonykent
@top10
@trevonjb
@troller
@trung81
@ttt3
@tyronne
@ukon
@val
@victor-scott
@vilivolcini
@vippero
@wanted22
@willidungl
@windsok
@wingz
@worldfamous
@wrightlabs
@xema2110
@yan-kovalenko
@yayahuaist
@ye11ow
@zebbra2014
@zelgald1
@zer0sum

#security #steemit #hacking #protection #safety #ru #steem #the-hack