Vivo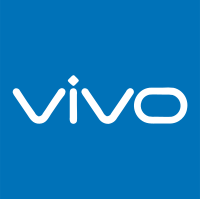 Vivo Communication Technology Co is a Chinese technology company owned by BBK Electronics that designs, develops, and manufactures smartphones, smartphone accessories, software, and online services. It was founded in 2009 in Dongguan, Guangdong, China. The brand uses Hi-Fi chips in its smartphones.[1] Software developed by the company includes the Vivo App Store, iManager, and a proprietary Android-based operating system called Funtouch OS.
In 2012 Vivo released the X1.[2] The X1 was also the first Vivo phone to use a Hi-Fi chip, developed by American semiconductor company Cirrus Logic.[2] Vivo followed this up in 2013 by releasing the world's first 2k-resolution screen phone, the Xplay3s.[3] Other popular phones in the Vivo lineup include the X5Pro, the X5Max, and the Xshot.
Vivo joined the ranks of the top 10 smartphone makers in the first quarter of 2015 with a global market share of 2.7%.[4] With research and development centers in Shenzhen and Nanjing, the company employed 1,600 R&D personnel as of January 2016.[5]
Vivo unveiled its new phone named X20 UD, the world's first smartphone with an under screen fingerprint scanner[citation needed] in 2018. It used the "ClearID" technology developed by Synaptics. Vivovo also unveiled a concept smartphone named vivo "Apex" at the Mobile World Congress 2018. The concept phone has a high screen to body ratio (98%). It features a pop-up front camera and two optical fingerprint scanners under its OLED screen.