In my previous post on Downvote Censorship I identified some possible improvements that could be made to Steemit to minimise the harm done by malicious downvoting. I've just made an Addon for Steemit that makes a small step in that direction.
When posts have been significantly downvoted they are made semi visible in the lists of posts. Since posts are sometimes downvoted maliciously it is possible that such posts will be unfairly overlooked due to their reduced visibility. This style makes these posts more visible, instead of less visible - meaning that users are prompted to explore and decide for themselves whether they agree with the downvote, instead of just skipping over the post as if it has already been found guilty of violations of the fully agreed upon anarcho capitalist rules! ;)
Downvoted posts will now no longer be semi transparent and will be displayed with a red border.

How to use
---
As with the themes that I recently linked you to in my Steemit blog - You just need to install the Styling browser plugin and then install this theme from the userstyles website. Instructions are below:
Ready? Let's get started:
We are going to use the browser plugin and service called 'Stylish' - available at userstyles.
Install the browser plugin called 'Stylish' in your web browser by searching inside your web browser's add-on area. Firefox and chrome both have areas that you can use to add extensions/add-ons and you can find the area in the browser's main menu.

Visit steemit.com and click on the button for Stylish that has been added to your browser's list of extension icons (usually top-right of the browser). Choose 'Find styles for this site' and you will then see a list of available themes you can use to change the appearance of Steemit.

Choose the 'Increase Visibility of Downvoted Posts' stlye available here:
https://userstyles.org/styles/145918/steemit-increase-visibility-of-downvoted-posts

Click to install the theme.
Once installed, you will find that you can now more easily see downvoted posts in the post lists at Steemit.com.
Steemit T-shirts, Hoodies and Many Other Steemit Inspired Products are On Sale Now
---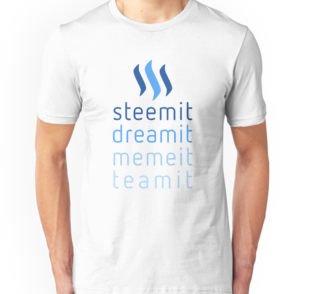 Buy your "Steemit, Dreamit, Memeit, Teamit" T-Shirts, Gifts & Other Clothing Here.