Upvote Shares Level 0 (100% Filled)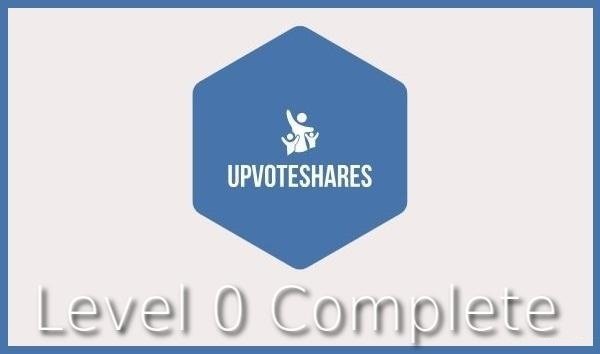 I will make a post each time a new Level opens and when it is complete with all the details of the different Shareholders and Sponsorships.
---
Level 0
---
Level 0 is one of the "value creating mechanisms" the group model offers. These 50 Upvote Shares are all reserved by the
@minnowshares
support account. The idea is that 6 Sponsorships (this will increase over time) can get turned into a non-transferable Upvote Share. It will probably take quite some time (years) for these to become active and all the value of those shares go to shareholders with active shares!
---
---
I will be keeping a google spreadsheet of each level that I will publish. It can be found
here
---
No @minnowshares sponsorships were given in this level. Each Share came with a 0.300 STEEM Entry Cost which was used to get delegation at market price. 15 STEEM good for a 90 Day 135SP Lease which i anothe "value creating mechanism" that benefits the ones with active Shares in the program.
---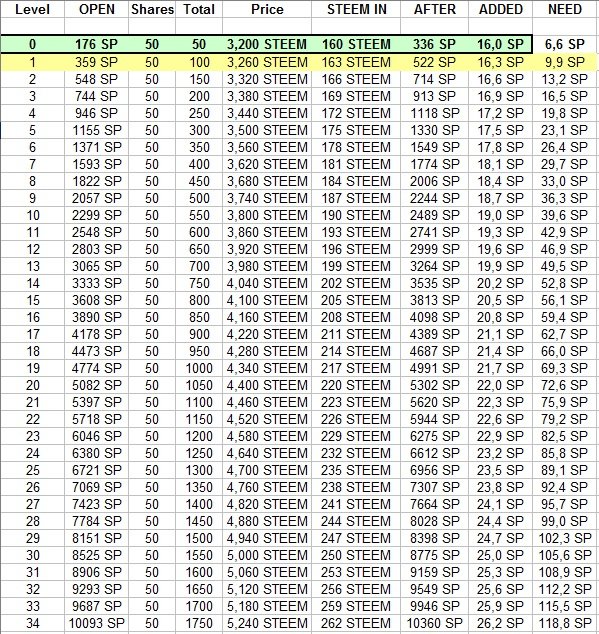 I will also post the updated level progress table in each of these posts.
Read Table:

The Account reached 176SP which opened up Level 0 (This is another "Value Creating Mechanism" always making levels funded in advance!) 50 share were aquired each for 3.200 STEEM and a total of 160 STEEM. This was Powered Up and 16SP (10%) was added on top. The account now needs to grow 6.6SP to reach Level 1...

Level 1 shares were used to test everything out this past month and will all be given away somehow as non-transferrable shares. The Final Report on Level 1 with all the shareholders will follow later next week...
---
Feel free to leave any Feedback, Remarks or Questions in the comments!