Tout est une question de bluff - It's all about bluffing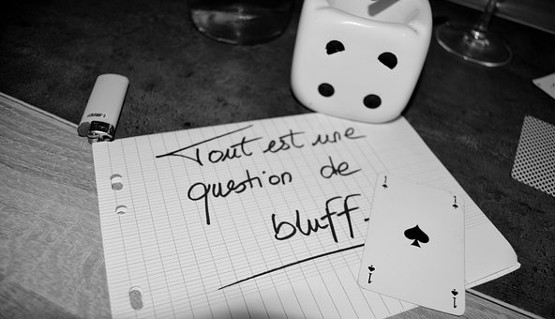 How much do you bluff? Not to ruin your game or anything, just generally speaking... do you bluff? How often? Only against certain players?
Here's another question... is bluffing the same thing as betting a player off of the pot? What do you think? I think it's different. To me, bluffing is done in a more leading way... when I do bluff, it's not only to get you off of the pot, it's also to make you think that I have a bigger hand than I do.
Is bluffing different online than in person? I have so many questions!

Let's talk about bluffing tomorrow while we play a ring game on lucksacks! I'd love to hear your thoughts on this vitally important part of everyone's poker game!