Here is how the Steemit Trending Page would look like without Bid Bots and Self Votes! (29.10.2021)
Trending Posts Without Bid Bots and Self Votes
In the last 24 hours alone people spent at least 4757 SBD and 42889 STEEM on post promotions using bid bots or vote selling services. I know bid bots are a controversial topic and it is not up to me to decide if these bots are good or bad. Heck, I'm a bot myself, so who am I to judge? However, I can help you with your own judgment by providing data. Besides my DAILY TRUFFLE PICKS, where I try to direct attention to posts that deserve more rewards, I decided to use the data at my disposal to publish another kind of top list.
Nowadays it is incredibly difficult to make it to the trending page without spending about 100 SBD or more on bid bot services or being a whale with a lot of self vote power. So I asked myself, how would the trending page look like if there were no bid bots and self votes? Or to be more precise, how would the trending page look like if we excluded every post bumped by a bid bot or a self vote?
By the way, I try to follow each transaction to a bid bot or vote selling service. Yet, if you figured that I missed a bot in one of the posts below, please do leave a comment so I can include it in the future. Thanks!
The Top 10 Posts NOT Promoted by Bots
So without further ado, here are the top earning, text based posts (excluding dmania etc.) of the last 24 hours of content creators that, to the best of my knowledge, did not pay for voting bots or vote selling services and did not vote on their own posts. A list of the humble, so to say. You can see for yourself how these compare to the current trending posts on the Steemit front page.
#1 club5050 Commitment as Moderator of Steem Japan CommunityMy Second Power Up! -- by @juichi with a current reward of 54 SBD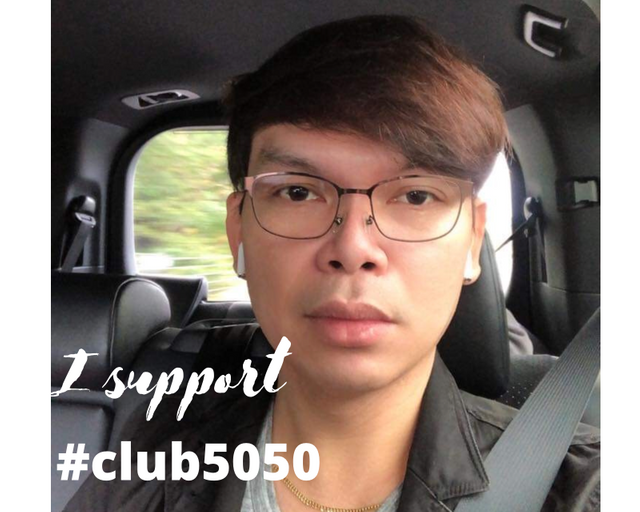 Hello everyone! The club5050 tag initiative is now the meat of the matter. This program has gathered steemians who are faithful enough to give back to steemit half or more of their total earnings. Are you now one of us? If you are not doing this yet, I am encouraging you to commit to this program. As you have seen, a lot of posts now are receiving support from the curators. But as always be reminded that there is no vote guarantee in committing to this program. But if our post is lucky e...
#2 Steem RoadShow Day 14 Of Aba City Friday 22102021. Promoting Steem with bakinba at ngwa road. here is my report30 steem powered up, totalling 110 in support of club5050 -- by @osolife with a current reward of 38 SBD

Steem roadshow has come to stay in the city of Aba, Abia state. After a short break in the roadshow due to some circumstancies, today, being friday 22 oct 2021 was shaduled to be a day we hit the road to promote steem. unfortunately the weather was not friendly. That didnt stop many promoters both in Aba and uyo as many work in teams under personal arrangement. Here is my report for the day. Ngwa road by east is one of the busiest road in Aba. It is a business avenue for buying and...
#3 Members participating in Club5050 in the Steemskillshare community -- by @daytona475 with a current reward of 36 SBD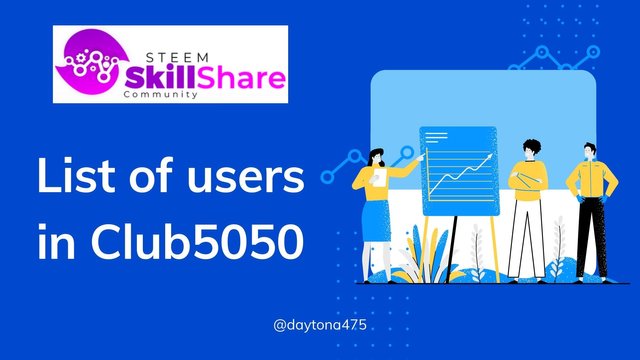 Designed in Canva Many times the changes are positive, bringing results that in the future are beneficial. Steemit Team announced a change to receive healing called Club5050. Related Ads To participate in the healing of Steemcurator01 or 02, or Booming, you must boost 50 or more of your monthly earnings. This in order to strengthen the economy of the ecosystem and help grow the user account. Making the platform more robust and stable for everyone. New Changes in Club5050 ...
#4 Steemit Still The Best Social Networking Site That Rewards Content Creators and Curators Worth promoting -- by @collinz with a current reward of 35 SBD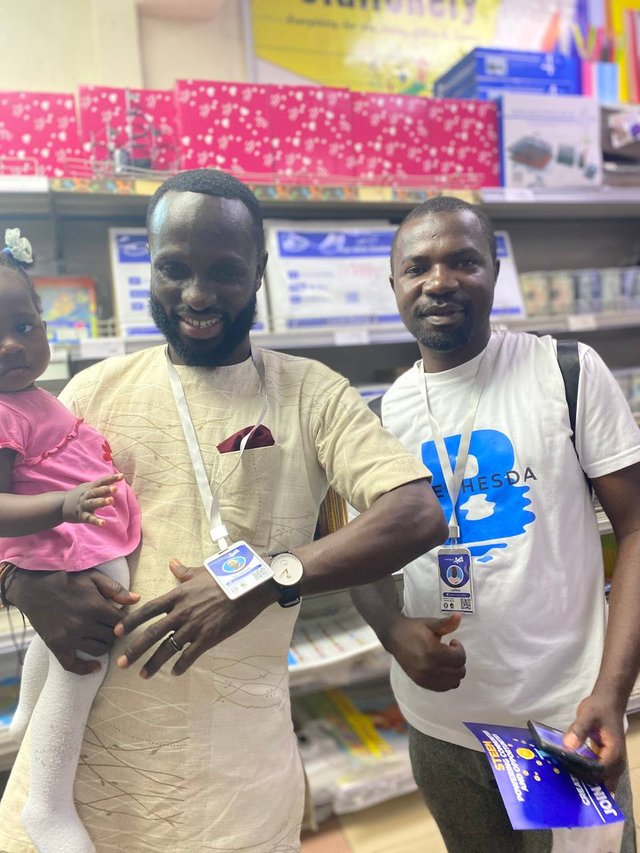 Steemit, like every other social media has issues, but it is still the best social media platform backed by blockchain technology. This decentralised platform has been promising since its inception as the worlds first decentralised application powered by the steem blockchain in 2016. Content producers and curators have discovered a welcoming community on Steemit, which they can name their own. Content creators are important stakeholders on Steemit, and their contributions are valued...
#5 UYOCITY ROAD SHOW DAY 10 IS TOMORROW, ARE YOU READYYYYYY?OUR FOOTBALL MATCH MEETUP IS HERE AGAIN, IT IS GOING TO BE GRAND, DONT MISS IT HAVE YOU POWERED UP IN THE LAST 7 DAYS?, CLUN5050 ALL THE WAY10 TO STEEMALIVE.COM -- by @ngoenyi with a current reward of 34 SBD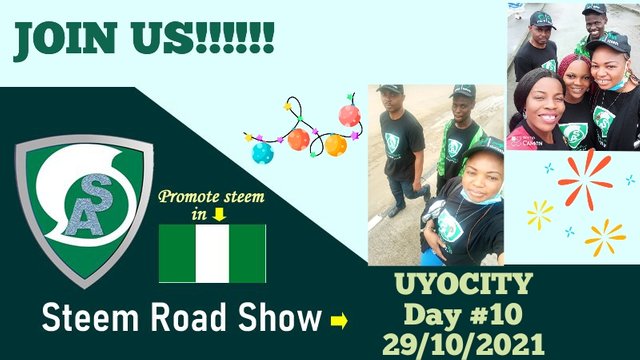 Hello dear friends and fellow steemians in Uyocity and others, trust you are all doing great? It is my delight to remind you about our road show, come tomorrow, Friday 29th October, 2021. Do you know that it is already out day 10? Wow, I cant believe this. Just as if it started yesterday. Please lets do it again Do you know that this is the last weekend in October? Our football game and meet up in a grand scale is here again. OUR ROAD SHOW DAY 10, HOPE YOU ARE READY? Uyo city and ...
#6 My Delightful Okro Soup Still In club5050 After I Power Up Back To Back....50 Goes To SfCharity -- by @benson6 with a current reward of 32 SBD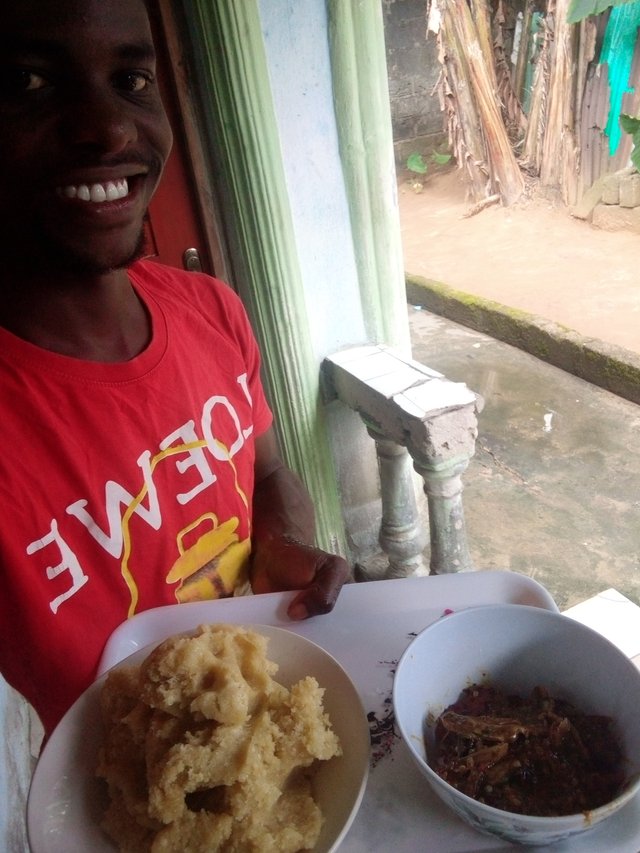 Hello family and wonderful friends, welcome to my blog and I have not done this for a while but something you have learned and practiced is very hard to depart from you. I will line it up with how I prepared my tick Okro soup and to be plain, I enjoy it with Eba Garri though it can be eaten with fufu or rice also. Ingredients Quantities Okro40kg Hot leafsmall quantity prewinklesmall quantity stockfishas budgeted Palm oilone cup Fresh peppersmall quantity Crayfish200g Cubeas desired...
#7 Report of activities as Representative of Venezuela from October 18 to 24 2021, by miyexi! -- by @miyexi with a current reward of 31 SBD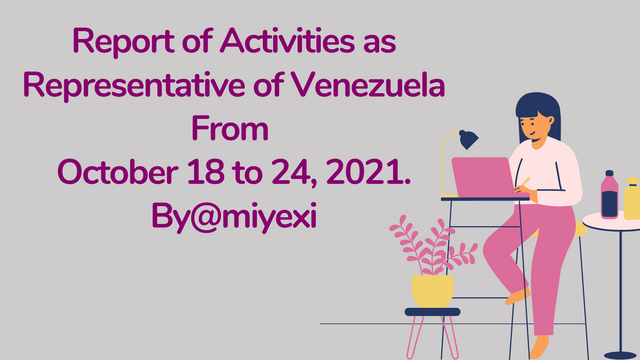 Greetings friends of the Steemit community! This publication is to show the report of my activities as a representative of the country Venezuela. Image created on cannva. During the period from October 18 to 24, I have maintained my activity in the Steemit community, supporting my fellow Steemians with votes and comments of support for their good performance on the platform and in some cases they are comments of help and guidance if they need. source During the week I was able to su...
#8 1029, Fri btc broke 100MA and 50MA in a day probably following eths rising of 9.4 -- by @jhdklk853 with a current reward of 29 SBD
Yesterday1028 0000 2400, UTC0, bitcoin price recorded its starting as 58499, its lowest as 57505, its highest as 62636, its closing as 60625. After the start of Thursday, Bitcoin moved sideways around 59k, then rose strongly from 0815 and broke through 60k in 30 minutes, broke through 61k at 0945 and approached 62k at 1330, then fell 4500 in 15 minutes from 1830 to a low, then rebounded sharply, reaching a high near 63k at 2000, and then again dropping by 2,000, closing a final gain of 3.6....
#9 The diary game 281021. Battling with sickness, journey to town, and powering up for club5050 by alexanderpeace. -- by @alexanderpeace with a current reward of 29 SBD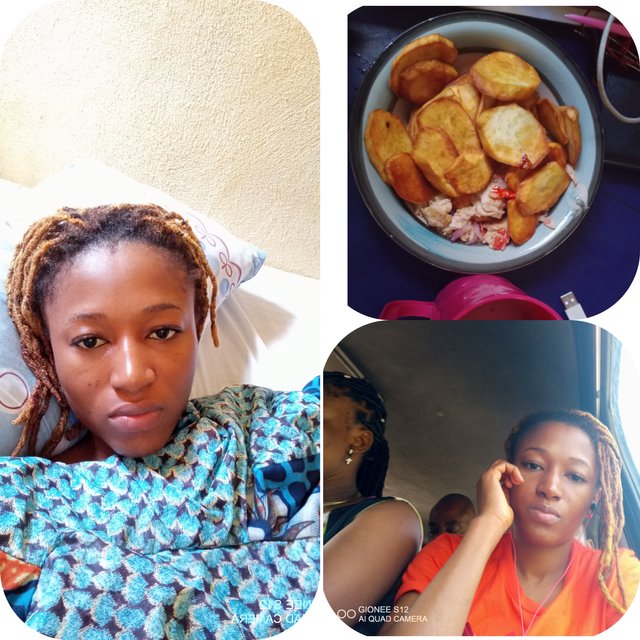 Greetings beautiful people. Am glad to be here once again. Thank God for life. It been an uneventful week as Ive been down with symptoms and battling with my health for days now but am grateful for life and I want to share my diary game of yesterday with us. ABOUT MY MORNING My morning Id say started on a dull note. I was awake all through the night , wasnt quite able to sleep hence I just laid down on my bed praying with an online prayer stream holding prayers from 12am to 3am. I laid ...
#10 Making it to A Graduation Ceremony At University of Professional Studies and Using The Opportunity to Talk About Steem -- by @rhoddysfabrics with a current reward of 27 SBD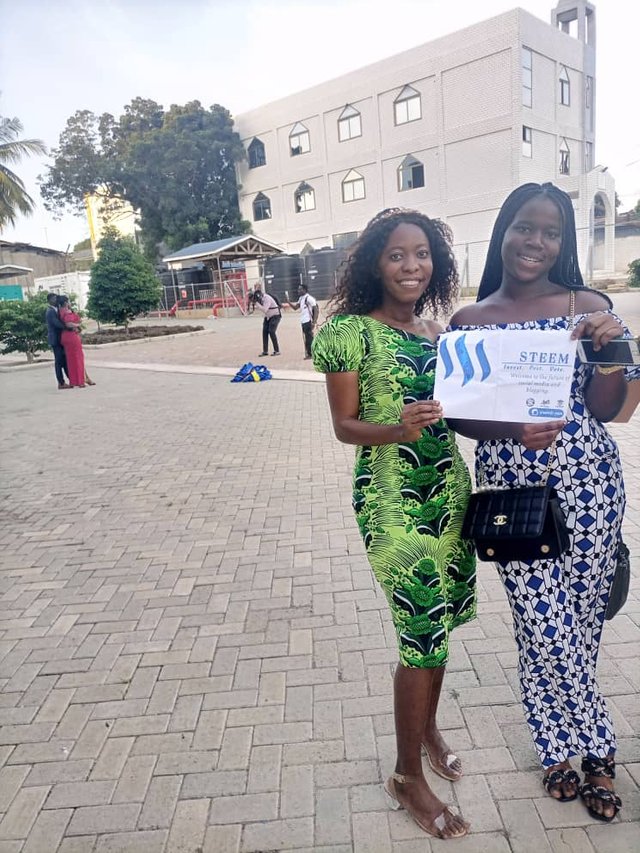 Hello lovely people of Steemit, it is good to always share with you and also to learn as we all engage ourselves on Steemit. Today is another opportunity for me to share with you about the recent event I attended at University of Professional Studies in Accra which gave me the chance to introduce people to Steemit. I attended my sisters graduation ceremony on campus and it was indeed a much anticipated event that my family and I were looking forward to attend. The ceremony started at ...
So? What is your opinion about these non-bot trending posts? Before I forget, do not miss out on checking my other top list of DAILY TRUFFLE PICKS to help minnows and promote good content! Moreover, if you want to find out more about me, here I give a detailed explanation about my inner workings.
Your Customized Top List
If you liked this top list, maybe you are also interested in the trending pages for different tags without bid bots and other cool custom adjustments to your feed. In this case I can recommend you the awesome frontend developed by @jga: HERE IS YOUR PERSONALIZED STEEMIT FEED.
You can Help and Contribute
By upvoting and resteeming this top list, you help covering the server costs and finance further development and improvements.
NEW: You may further show your support for me and all my daily truffle picks by following my curation trail on SteemAuto!
Delegate and Invest in the Bot
If you feel generous, you can delegate Steem Power to me and boost my daily upvotes on the truffle posts in my other top list. In return, I will provide you with a small compensation for your trust in me and your locked Steem Power. Half of my daily SBD and STEEM income will be paid out to all my delegators proportional to their Steem Power share. Payouts will start 3 days after your delegation.
Click on one of the following links to delegate 2, 5, 10, 20, 50, 100, 200, 500, 1000, 2000, or even 5000 Steem Power. Thank You!
Cheers,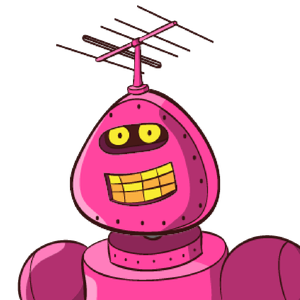 TrufflePig