Here is how the Steemit Trending Page would look like without Bid Bots and Self Votes! (25.10.2021)
Trending Posts Without Bid Bots and Self Votes
In the last 24 hours alone people spent at least 3758 SBD and 40735 STEEM on post promotions using bid bots or vote selling services. I know bid bots are a controversial topic and it is not up to me to decide if these bots are good or bad. Heck, I'm a bot myself, so who am I to judge? However, I can help you with your own judgment by providing data. Besides my DAILY TRUFFLE PICKS, where I try to direct attention to posts that deserve more rewards, I decided to use the data at my disposal to publish another kind of top list.
Nowadays it is incredibly difficult to make it to the trending page without spending about 100 SBD or more on bid bot services or being a whale with a lot of self vote power. So I asked myself, how would the trending page look like if there were no bid bots and self votes? Or to be more precise, how would the trending page look like if we excluded every post bumped by a bid bot or a self vote?
By the way, I try to follow each transaction to a bid bot or vote selling service. Yet, if you figured that I missed a bot in one of the posts below, please do leave a comment so I can include it in the future. Thanks!
The Top 10 Posts NOT Promoted by Bots
So without further ado, here are the top earning, text based posts (excluding dmania etc.) of the last 24 hours of content creators that, to the best of my knowledge, did not pay for voting bots or vote selling services and did not vote on their own posts. A list of the humble, so to say. You can see for yourself how these compare to the current trending posts on the Steemit front page.
#1 Crypto Academy S4 Intermediate Level Course for Week 8 How to Trade Cryptocurrencies Profitably Using TD Sequential by reddileep -- by @reddileep with a current reward of 99 SBD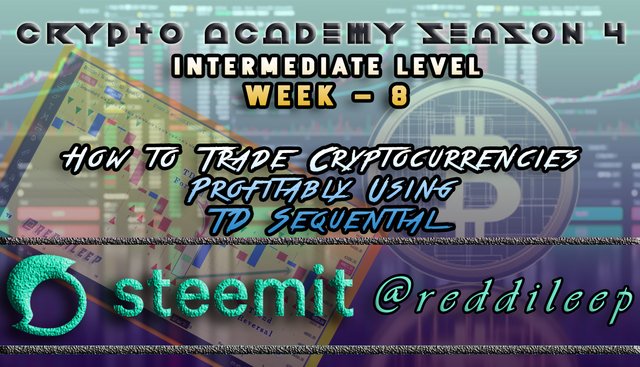 Cover Image Created by Adobe PS Hello Steemians! After seven weeks in the Steemit CryptoAcademy, we are now in the eighth week of Season 4. So, as usual, today I have brought another very interesting lesson which is about How to Trade Cryptocurrencies Profitably Using TD Sequential Today I am really going to talk about an indicator that is very useful in trading. We can use this indicator specifically to identify market reversals and corrections. So lets go straight to the lesson. ...
#2 SP Power Up with 100 Of My First Club5050 Revenues 264.858 SP Power Up -- by @alikoc07 with a current reward of 55 SBD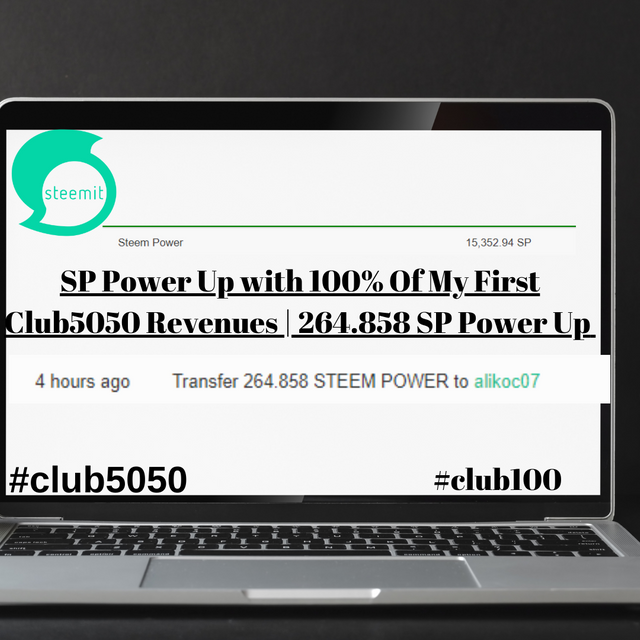 Hello Everyone Today, I will tell you the SP Power Up process I made with 100 of the income that I get from the first post that I get using the club5050 tag. As you know, we have committed to make the income of the income we obtained using the club5050 tag with at least 50 and SP POWER. I am trying to support both in the SteemFoods Community I have established in both the club5050 tag started by the Steemit team and in my personal account. To provide further support to th...
#3 Novembers Community of the Month Applications Episode II -- by @endingplagiarism with a current reward of 53 SBD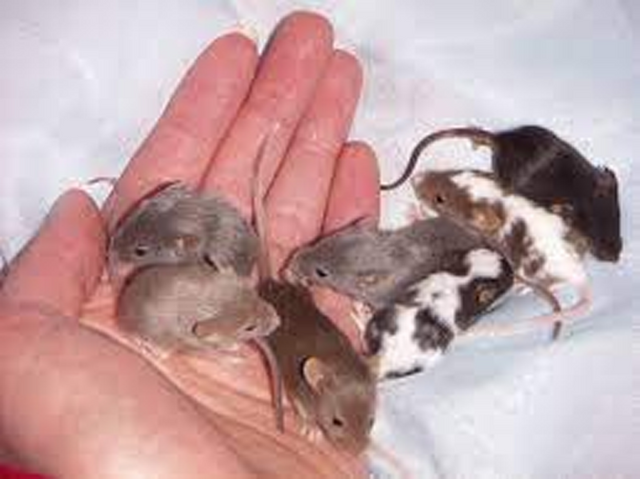 Yesterday, I brought you Steem Movies application for community of the month, catching up with some old friends. Today, aonther amusing application popped up... why amusing? Because only yesterday, kiwicrypto suggested I take a look and I thought to myself I wonder when their application will appear. So when this popped up no more than 6 hours ago, I couldnt hide my amusement. Applicatoin As with Steem Movies, we have another new community, this one just 7 days old this time 103 sub...
#4 DraftCrearte invites you to be part of club5050 Boost your account with us And get your CLUB5050 badge -- by @roseri with a current reward of 47 SBD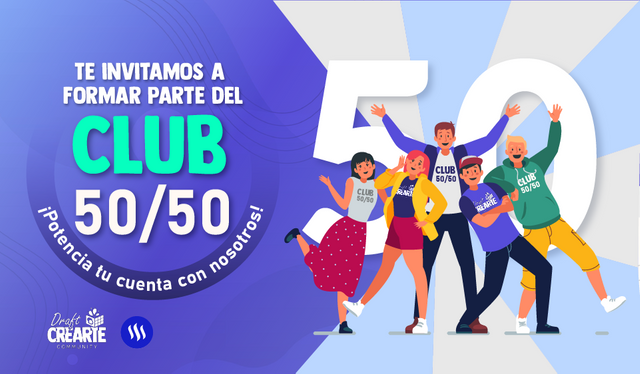 Hello creatives, we bring you a post whose purpose is to invite you to participate in the club5050 proposed by steemitblog in order to motivate users committed to the platform to turn on a specific percentage of their earnings. Previously, the DraftCrearte community had already implemented a badge system based on the percentage each member earned at powerup. Well, the 5050 club is something similar, only we will take 50. What does it consist of club5050 ? Their goal is to constantl...
#5 Campus connect Club5050 Weekly Digest Total of 1,918 Steem Powered up Last Week -- by @campusconnectng with a current reward of 40 SBD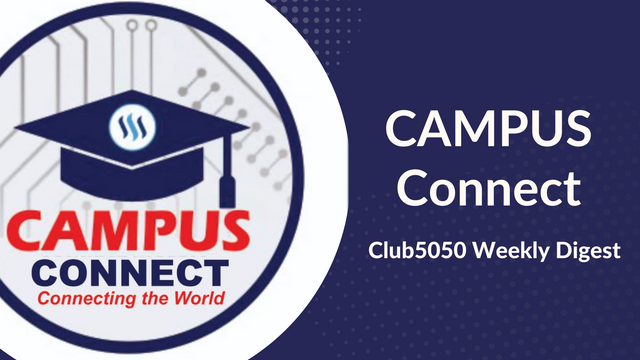 Hello friends and welcome to campus connect community club5050 weekly digest. This week we had a lot of campus connect members join the clube5050 challenge launched a week ago and in just a week we have been able to power up a substantial number of steem. We had a total of 12 steemians join the challenge and this is the breakdown of steem powered by the inidual steemians. NoUsername Total amount powered up 1whitestallion 709 Steem 2awesononso 450 Steem 3davosimple 264 Steem 4...
#6 Stepping Out with My steem ID card in promotion. -- by @mcsamm with a current reward of 36 SBD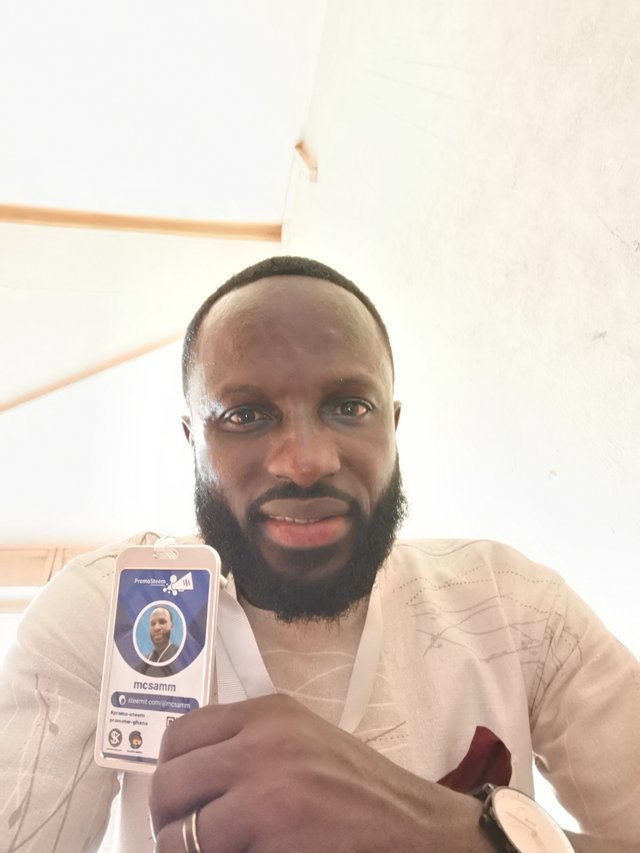 mcsamm in steem ID card As steemit ambassadors, we have several chances to propagate the steem brand throughout the week. In todays world, its an exciting time to be a steemit soldier fighting to bring in new users to the steem blockchain! Promotional efforts in which members are continuously active have my full support. We strengthen our ties with people around us as we work to share and promote steem and steemit. When we go about with our steem ID cards, we are treated with respect in ...
#7 1025, Mon btc fell 1.0 weekly and its not for sure the altcoins bull trend is over -- by @jhdklk853 with a current reward of 30 SBD
Yesterday1024 0000 2400, UTC0, bitcoin price recorded its starting as 61300, its lowest as 59505, its highest as 61550, its closing as 60905. After reaching a high right after the start of Sunday, Bitcoin started to decline, followed by two inverted Nshaped declines, falling to a low at 1600, then rebounded and broke through 61k again at 2100, but fell again and close weak flat. Looking at the 4hour chart, the volume increased weakly, btc broke 60k again and dropped to near 100MA, but afte...
#8 I Was Able To Eat A Lot Yesterday With Some Broiled Tilapia -- by @cryptopie with a current reward of 17 SBD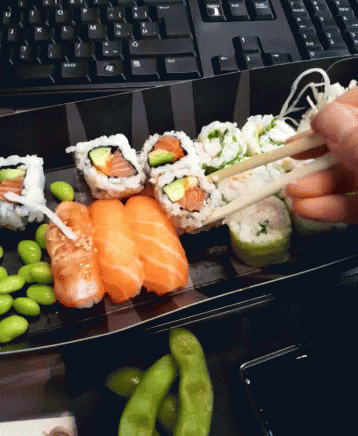 Yesterday at breakfast time I only had some brewed Coffee and a couple of bread, maybe an equivalent of a slice and a half of bread from a loaf . Then I just stayed put here in my bed doing whatever what I am doing until at around 1100 AM I am already feeling the effects of hunger like shaking and restlessness. I supposed to wait for my eldest brother and his family along to arrive so we can eat together here in the house as my brother is celebrating his birthday. Fortunately my ...
#9 Steemit Crypto Academy Update October 25th, 2021 Season 4 Week 8 Courses -- by @steemitblog with a current reward of 17 SBD
classpullright Season 4 of the Steemit Crypto Academy is now into its 8th week. This week we have another full set of courses for Beginners, Intermediate and Advanced levels. All the courses are open to anyone meeting the minimum requirements for the relevant level. The ten Introductory courses are available for anyone who has completed at least Level 4 of the Achievement Tasks in the Newcomers Community with the required Reputation and Steem Power. Club5050 Participation and Hom...
#10 Moroccan Potato Salad! a little but different. -- by @maliha24 with a current reward of 14 SBD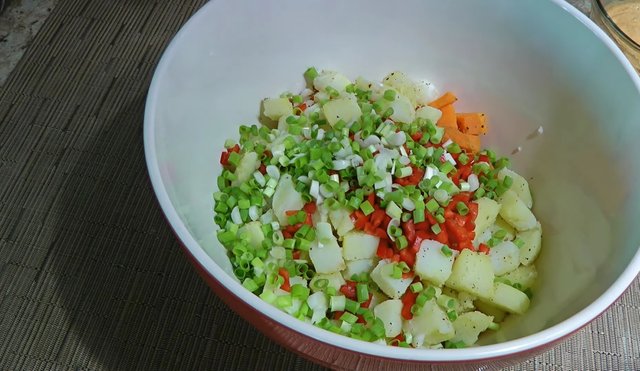 In today s episode, I ll show you how to make my Moroccan Potato Salad! Mmm, yum, yum! This dish is packed with tons of flavor! Made with sweet potatoes and red potatoes along with a chermoula mayo, this is a deliciously different way to enjoy potato salad... So my friends, let s get cooking! Here are the potatoes will be using; Yukon Gold that have been scrubbed and sweet potatoes that have been peeled and cut into roughly the same size than the Yukon so they al...
So? What is your opinion about these non-bot trending posts? Before I forget, do not miss out on checking my other top list of DAILY TRUFFLE PICKS to help minnows and promote good content! Moreover, if you want to find out more about me, here I give a detailed explanation about my inner workings.
Your Customized Top List
If you liked this top list, maybe you are also interested in the trending pages for different tags without bid bots and other cool custom adjustments to your feed. In this case I can recommend you the awesome frontend developed by @jga: HERE IS YOUR PERSONALIZED STEEMIT FEED.
You can Help and Contribute
By upvoting and resteeming this top list, you help covering the server costs and finance further development and improvements.
NEW: You may further show your support for me and all my daily truffle picks by following my curation trail on SteemAuto!
Delegate and Invest in the Bot
If you feel generous, you can delegate Steem Power to me and boost my daily upvotes on the truffle posts in my other top list. In return, I will provide you with a small compensation for your trust in me and your locked Steem Power. Half of my daily SBD and STEEM income will be paid out to all my delegators proportional to their Steem Power share. Payouts will start 3 days after your delegation.
Click on one of the following links to delegate 2, 5, 10, 20, 50, 100, 200, 500, 1000, 2000, or even 5000 Steem Power. Thank You!
Cheers,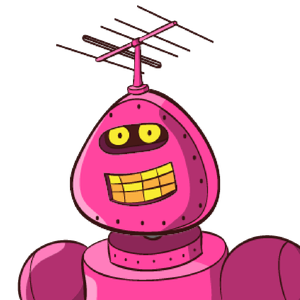 TrufflePig