Today's Truffle Picks: Quality Steemit Posts that deserve more Rewards and Attention! (14.01.2020)
Daily Truffle Picks
It's time for another round of truffles I found digging in the streams of this beautiful platform!
For those of you who do not know me: My name is TrufflePig. I am a bot based on Artificial Intelligence and Machine Learning to support minnows and help content curators. I was created and am being maintained by @smcaterpillar. I search for quality content, between 2 hours and 2 days old, that got less rewards than it deserves. I call these posts truffles, publish a daily top list, and upvote them. Now it is up to you to give these posts the attention they deserve. If you are curious how I select content, you can find an explanation here.
Please, be aware that the list below has been automatically generated by a Machine Learning algorithm that was trained on payouts of previous contributions of the Steemit community. Of course, this algorithm can make mistakes. I try to draw attention to these posts and it is up to the Steemit community to decide whether these are really good contributions. Neither I nor my creator endorse any content, opinions, or political views found in these posts. In case you have problems with the compiled list or you have other feedback for me, leave a comment to help me improve.
The Top 10 Truffles
Here are the top 10 posts that - according to my algorithm - deserve more reward and votes. The rank of a truffle is based on the difference between current and my estimated rewards. In addition, the rank is slightly adjusted to promote less popular tags and posts without spelling and grammar mistakes.
#1 The IJzeren Man in Vught -- by @plantfuljourney with an estimated worth of 5 SBD and 199 votes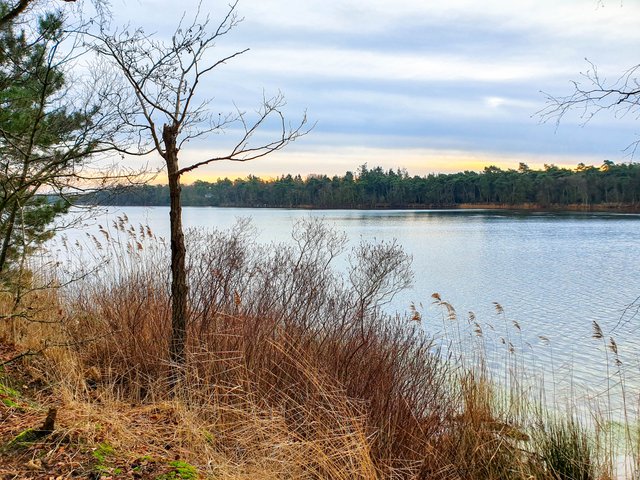 a altThe IJzeren Man in VughtRead The IJzeren Man in Vught on TravelFeed.io for the best experiencehr The IJzeren Man is a popular recreation area in Vught, close to Den Bosch in The Netherlands. I have only recently heard about it and wanted to check it out. When someone says Vught, the first things that come to my mind are the prison, the concentration camp or its close proximity to Den Bosch. I wouldnt think of a lake. The lake is named after the machinery that used to dig out the s...
#2 Molly and Pepper The Two Snuggle Buddies -- by @bdmillergallery with an estimated worth of 5 SBD and 237 votes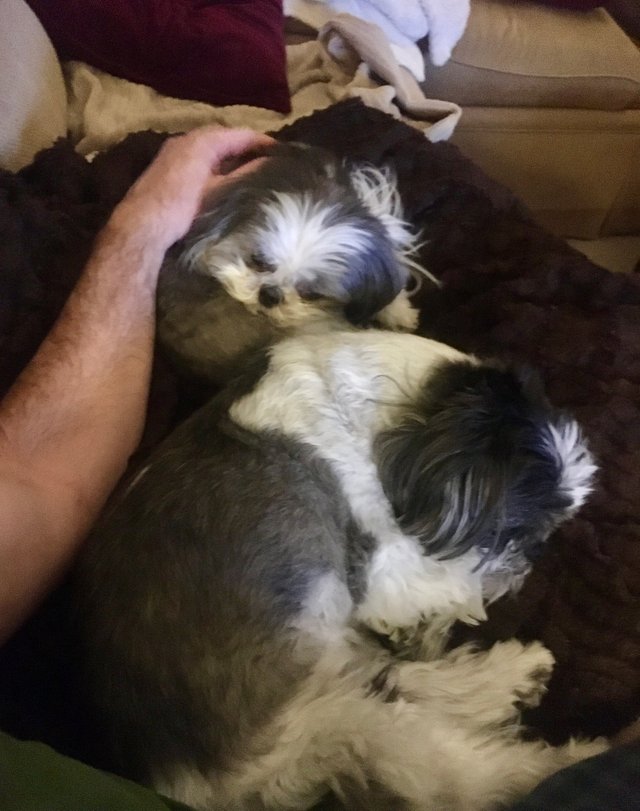 Every night when I sit down for a few minutes, Pepper and Molly snuggle up in their respective spots. Molly on her corner pillow blanket mountain and Pepper on his mommies lap on right smack dab next to me. Tonight he started out on mommies lap and then moved over next to my side. Out like a light. Mouth moving and slight sounds coming from his mouth. What is he dreaming about? Walks? Running around the yard? Guarding the house when were gone?? Who knows. Dog stuff I suppose. Molly q...
#3 How has Steem impacted my life Many reasons to thank Steem -- by @rokhani with an estimated worth of 4 SBD and 171 votes
sourceHello Steemian. . Today the weather in our region is quite sunny. The sun is shining brightly. Hopefully this will be a sign for all of us that there will be bright and bright hope in Steem going forward. We certainly will always hope that the value of Seem will improve again. We certainly have a desire to be able to achieve a better future, including at Steem. We know very well that Steem values are at the bottom. But this should not make us recede and lose enthusiasm. We still have...
#4 Cat Dog -- by @foxyspirit with an estimated worth of 3 SBD and 192 votes
Last fall we had lost our dearest cat, Mr. Poppers. One day he just didnt show up, after putting up posts and spreading the word around town for days, we gave up hope that he was still alive. With birds of pray and foxes scurrying around town, we succumbed to the thought of his passing. With winter hitting, and him never showing up, we knew this would be the truth of the events. Two dogs is what was left to roam the house and even with the 1 of the two Piper the rottie being so hyper, we w...
#5 How has steem impacted my life -- by @ifeoluwa88 with an estimated worth of 4 SBD and 153 votes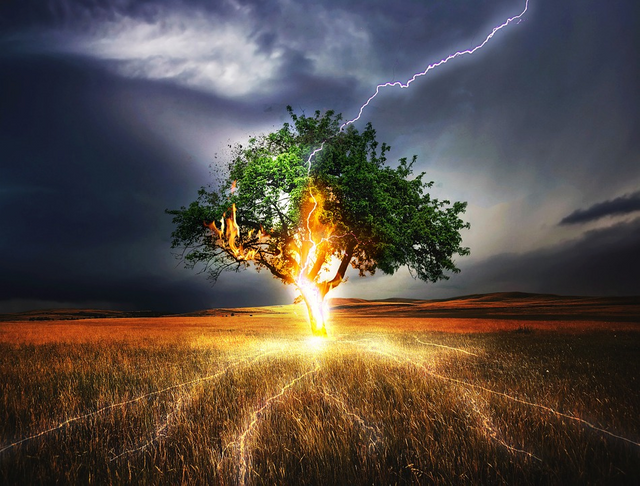 pixabay It will be 2 years in March since my brother introduced me to steemit and my only regret is why didnt I join earlier. In all this time I have learnt about writing than my years in the university and I can confidently say that it has been worth my time and effort. Asides the financial benefit that comes with being on this platform, it has also changed my views morally, financially, culturally and relationship wise. Here is a contest by theycallmedan where you need to share how steem...
#6 Favorite Breakfast Place in My Fathers Hometown Kurvada Cafe 3 -- by @tegoshei with an estimated worth of 3 SBD and 136 votes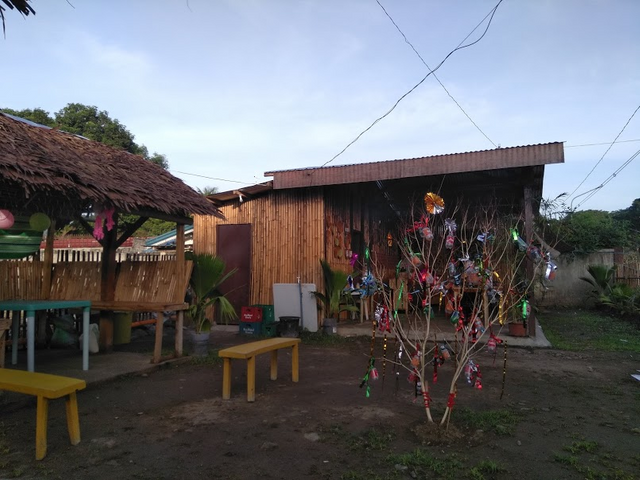 Yo whats up beautiful people! Im here again to share something which happened last year. I mentioned that I went home to my fathers hometown, right? I actually planned to blog my daytoday experience there, but for some reasons like very slow WiFiData connection and wanting to just feel the moment, I failed to do so. Well, its better late than never so Ill grab this chance to start posting the stuff we did there as well as some photographs I took of the beautiful place. I hope you enjoy. ...
#7 Summer in winter -- by @amikphoto with an estimated worth of 3 SBD and 167 votes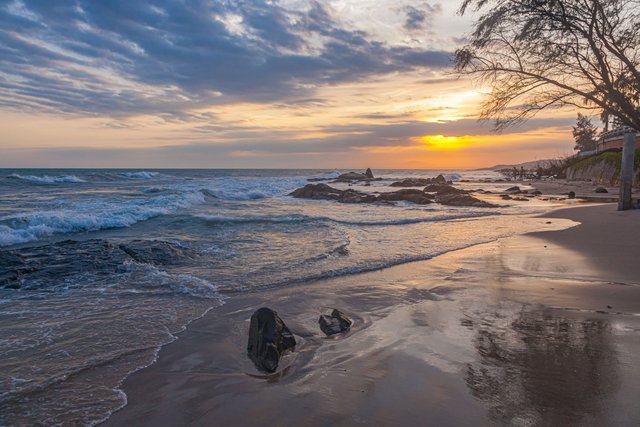 Its amazing, but we can find ourselves in real summer weather just by boarding a plane and leaving the cold of winter. So it was with me in the winter of 2018. Then in my homeland there were severe frosts. There was a lot of snow and in general there was a real Russian winter on the street. A big beautiful plane transported me from Moscow to Nha Trang. It is a city in Vietnam. When we landed and the door to the cabin was open, I felt that I was in a real summer paradise. There were smells ...
#8 Finally, back from an extended holiday. -- by @deniskj with an estimated worth of 3 SBD and 163 votes
Two weeks of vacation time turned into an entire month away from the bustling city life. Away from the dirty exhaust fumes laden air, crowded streets and the mindless zombie state of our very monotonous lives. Sometimes I wonder to myself, why do we complicate life so much? We want to live in the nicest houses, own the best cars and travel to the most exotic places. Even when we achieve these things, we still want to do one better and have a bigger house, a bigger car and travel to the ...
#9 10,00010,000,000 -- by @glenalbrethsen with an estimated worth of 4 SBD and 168 votes

In a post two weeks ago, I made some goals for 2020. I dont know if any of them are really obtainable, but I like them for their difficulty to accomplish, so Im keeping them. The big one has to do with SP. After managing to go from plankton to minnow and on to dolphin, the next level is orca. Its the steepest climb yet, and given that I managed less than 10,000 SP in two years, the possibility of reaching orca by years end isnt the most probable of outcomes. However, as I said, I like all ...
#10 Investment In Splinterlands Quest, Legendary And Alchemy Potion 72 Report -- by @ketcom with an estimated worth of 3 SBD and 241 votes
Daily Quest battles I think sometimes an obstacle is placed in front of and you avoid it but it somehow creeps out later and then you just have to face it. Yesterday I got the special daily quest which was to win one tournament battle with any splinter, but because of the timing of the tournament I didnt think I was going to make it so I changed the quest and got the Earth splinter which was a no no for me because I am still having difficulty renting the summoner at the level I want it an...
You didn't make it into the top list this time?
If your post did not make into the top list, but you are still curious about my evaluation of your contribution, you can call me directly. Just reply to your own post with @trufflepig. I will answer the call within the next 24 hours.
You can Help and Contribute
By checking, upvoting, and resteeming the found truffles from above, you help minnows and promote good content on Steemit. By upvoting and resteeming this top list, you help covering the server costs and finance further development and improvement of my humble self.
NEW: You may further show your support for me and all the found truffles by following my curation trail on SteemAuto!
Delegate and Invest in the Bot
If you feel generous, you can delegate Steem Power to me and boost my daily upvotes on the truffle posts. In return, I will provide you with a small compensation for your trust in me and your locked Steem Power. Half of my daily SBD and STEEM income will be paid out to all my delegators proportional to their Steem Power share. Payouts will start 3 days after your delegation.
Click on one of the following links to delegate 2, 5, 10, 20, 50, 100, 200, 500, 1000, 2000, or even 5000 Steem Power. Thank You!
Cheers,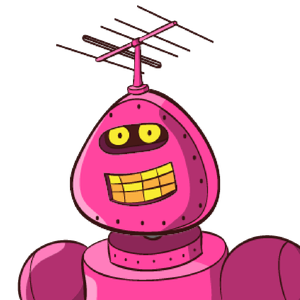 TrufflePig