Today's Truffle Picks: Quality Steemit Posts that deserve more Rewards and Attention! (27.12.2019)
Daily Truffle Picks
It's time for another round of truffles I found digging in the streams of this beautiful platform!
For those of you who do not know me: My name is TrufflePig. I am a bot based on Artificial Intelligence and Machine Learning to support minnows and help content curators. I was created and am being maintained by @smcaterpillar. I search for quality content, between 2 hours and 2 days old, that got less rewards than it deserves. I call these posts truffles, publish a daily top list, and upvote them. Now it is up to you to give these posts the attention they deserve. If you are curious how I select content, you can find an explanation here.
Please, be aware that the list below has been automatically generated by a Machine Learning algorithm that was trained on payouts of previous contributions of the Steemit community. Of course, this algorithm can make mistakes. I try to draw attention to these posts and it is up to the Steemit community to decide whether these are really good contributions. Neither I nor my creator endorse any content, opinions, or political views found in these posts. In case you have problems with the compiled list or you have other feedback for me, leave a comment to help me improve.
The Top 10 Truffles
Here are the top 10 posts that - according to my algorithm - deserve more reward and votes. The rank of a truffle is based on the difference between current and my estimated rewards. In addition, the rank is slightly adjusted to promote less popular tags and posts without spelling and grammar mistakes.
#1 Indian Railway A Quick Post on MarketFriday -- by @steemflow with an estimated worth of 3 SBD and 190 votes
When one is travelling it is hard to make a post on anything. But suddenly a thought strike me to share some view of Indian Railway Platform. As my train stopped in one station with a 20 min of stoppage. Better enough to make a post on marketfriday Denise i.e dswigle hope you gonna enjoy this with some quick shots in between my halt at the station. Generally, it is assumed that platform is busy with people, but in India, one might come across many vendors selling many stuffs, from food i...
#2 Ranked up from Gold 2 to Diamond 2 in an hour time OMW to Champ 3! -- by @anouk.nox.spt with an estimated worth of 3 SBD and 174 votes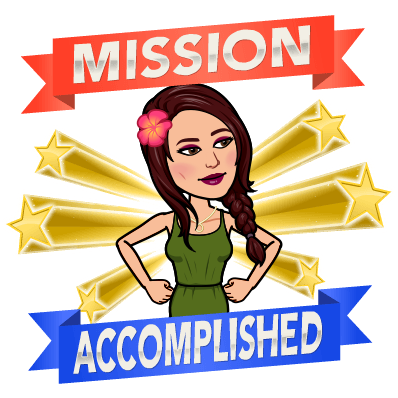 Earlier this week, I wrote about the fact that the owner of the cards in the herons account I play had upgraded the account with many great cards on the maxed level. It took some days for all of them to get out of cooldown, and then it took a few more days before I could really sit down and play some more to rank the account up. But I can finally say that I took it to Diamond. I was a bit stuck in Gold 2 meaning going up and down every time, super frustrating until I managed to break thr...
#3 Say hello to my new little friend... The Scorpion King! -- by @hippie-witha-gun with an estimated worth of 3 SBD and 145 votes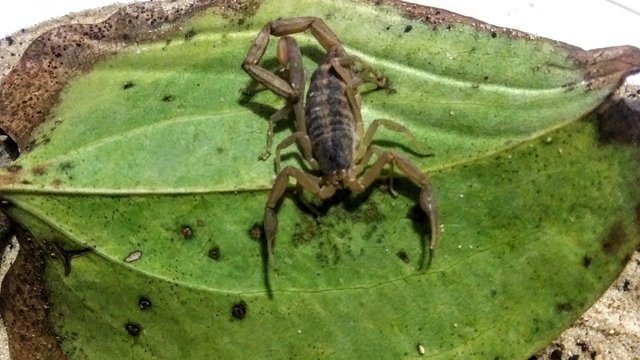 Amazingly enough, after 30 years of growing up catching all the snakes and lizards and every other critter and creepy crawler you can think of, this is only the second time in my life I have EVER held a scorpion. Now I have one as a pet! The first time I ever held a scorpion was one of those giant Emporer Scorpions at a pet store in Florida like 10 years ago. I remember the guy at the pet shop picked it right up and put it in my hands. It was big! I had to hold it with two hand...
#4 Investment on Beta Cards individually? Splinterlands Shopping Spree Day... -- by @weddinggift with an estimated worth of 2 SBD and 152 votes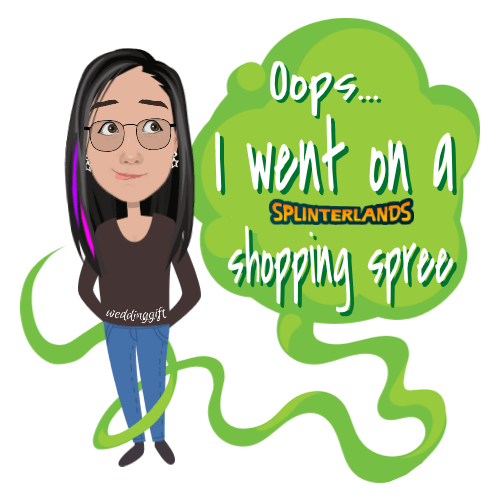 I should have saved up my earned STEEM aside for maybe the next SF4 tickets or even sell it off to pay the bills... Instead, I went off on a shopping spree on a lazy day, taking multiple breaks from work just to check on splinter cards marketplace for the right price... Yeah, what an excuse... And I have decided to purchase of my most used cards straight away to level 2, because my Starter Pack card I got from steemfest was not ownable. And sooner or later, I have to invest on summon...
#5 Life in SE Asia My Morning Thoughts as I Start My Day in Bangkok, Thailand -- by @conradsuperb with an estimated worth of 2 SBD and 109 votes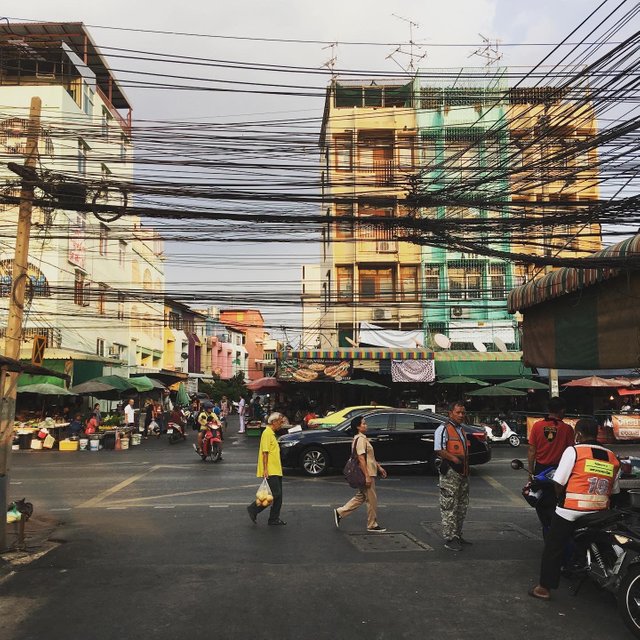 Everyones got a hustle; everyone has a gig. Selling things just to make ends meet. Others are more fortunate, but most are trying just to get by. Shop owners staying open late hoping one last person will walk in to buy something. A few hundred Baht here or there to buy food for the week and support the family. Most people live in their shops. All day and all night; a neverending cycle constantly set on repeat. Their homes are either attached to the front of the shop, or just upstairs wher...
#6 Exploring Sexual Energy Orgasm and Ejaculation are Not the Same -- by @fenngen with an estimated worth of 2 SBD and 134 votes
Source Sexuality is a subject that just isnt talked about enough. Sure, there are overwhelming amounts of sexual advertising and it is a recurring subject in conversation, but within limited layers of understanding that ignore the holistic experience sex is. To most, sex is a physical and emotional experience but it can also be a spiritual and energetic one. My first approach to sexuality as a means of inner growth was through the book The MultiOrgasmic Man by Mantak Chia and Douglas Abra...
#7 Christmas dinner.... It was awesome -- by @verhp11 with an estimated worth of 3 SBD and 167 votes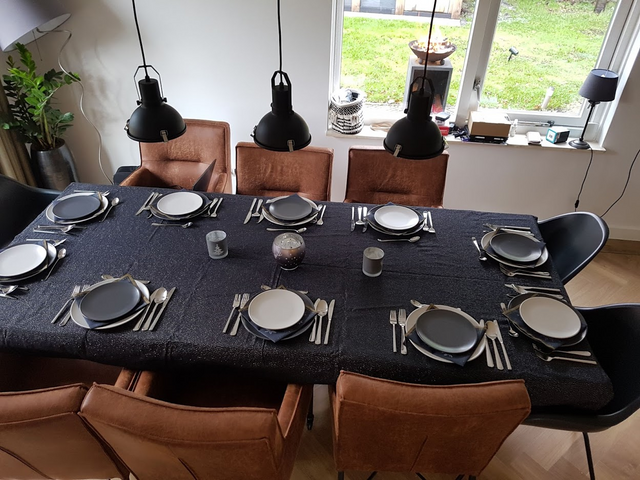 First christmasday my family in law came over to unpack presents, have a drink and a delicious dinner. I had arranged together with my wife the dinner choices. With, of course, the main dish, Turkey from the grill. I started prepping the turkeys early in the morning because they had to be on the grill for at least hours. Of course on slow cook and not full temperature ahead Otherwise the wont last long at the gril I started with the stuffing for one of the two turkeys. One I wanted to...
#8 ...how to Win at Sports when being not more than Mediocre -- by @edje with an estimated worth of 3 SBD and 155 votes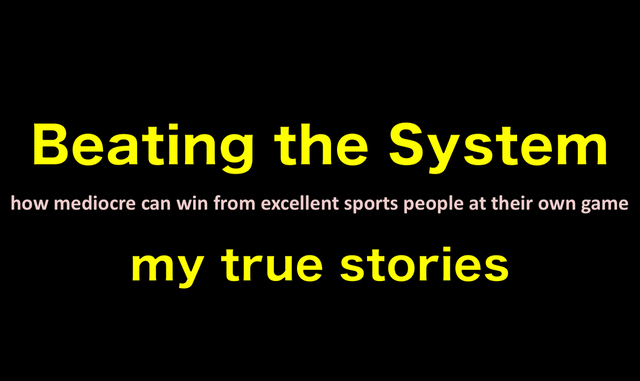 Noooo...Not by consuming legal or illegal substances. The trick Spot the opportunity and immediately develop a plan and execute on it. When required Adapt the plan and execution of it as we go. Be prepared for others to try and disqualify our results and prevent that from happening. Not sure how it is today, but when I was at primary school we had these obligatory gym classes. Being a child who was more fond of reading books and trying to discover how things work, then being someone who wou...
#9 Pay To Play Versus Stake To Play -- by @glenalbrethsen with an estimated worth of 3 SBD and 188 votes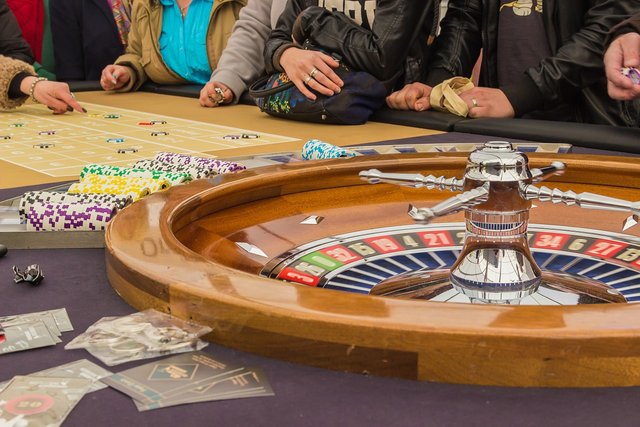 With STEEM, quite a bit of talk has centered around the fact that STEEM is free free to set up an account, free to transact, etc. However, that doesnt mean that the user experience is going to be exactly what the user might want straight out of the chute. Even before resource credits RC became a thing, 15 steem power SP, most of that temporarily delegated from a Steemit controlled account, wasnt much to work with. The influence one has over allocations from the reward pool is next to nothin...
#10 The Boys, The Almond Tree, and The Hooker A Tropical Christmas Story Part 3 -- by @litguru with an estimated worth of 4 SBD and 193 votes
As it turned out, the boys did not get a chance to peep on the socalled hooker that Saturday night. Toti had been grounded for some school mischief, and since the boys had no access to the almond tree in his backyard, the plans were scrapped. If would like to read the previous chapters, you can do so here 1 and 2. Christmas eve is close anyway, so shes going to be busier than usual, Toti said a few days later. He pumped his hips for emphasis, drawing laughter from the other boys. Well t...
You didn't make it into the top list this time?
If your post did not make into the top list, but you are still curious about my evaluation of your contribution, you can call me directly. Just reply to your own post with @trufflepig. I will answer the call within the next 24 hours.
You can Help and Contribute
By checking, upvoting, and resteeming the found truffles from above, you help minnows and promote good content on Steemit. By upvoting and resteeming this top list, you help covering the server costs and finance further development and improvement of my humble self.
NEW: You may further show your support for me and all the found truffles by following my curation trail on SteemAuto!
Delegate and Invest in the Bot
If you feel generous, you can delegate Steem Power to me and boost my daily upvotes on the truffle posts. In return, I will provide you with a small compensation for your trust in me and your locked Steem Power. Half of my daily SBD and STEEM income will be paid out to all my delegators proportional to their Steem Power share. Payouts will start 3 days after your delegation.
Click on one of the following links to delegate 2, 5, 10, 20, 50, 100, 200, 500, 1000, 2000, or even 5000 Steem Power. Thank You!
Cheers,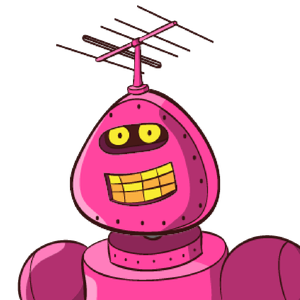 TrufflePig