Hello Again Fellow STEEMIANS
@trisun here for another episode of MY RESEARCH
NOTE:
This post is base on collective ideas in different web sources and base on my personal knowledge about
BUSINESS
, So please correct me if i'm wrong. :)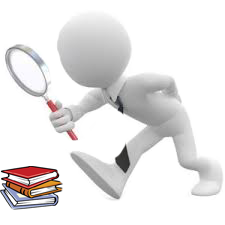 Have you ever wonder why or how the price of one (1) CRYPTO CURRENCY go UP and DOWN, what are the factors affecting it and to were should we invest?
Is it right to invest in BITCOIN ? or shall we invest on other ALTCOIN that has a potential to grow like BITCOIN?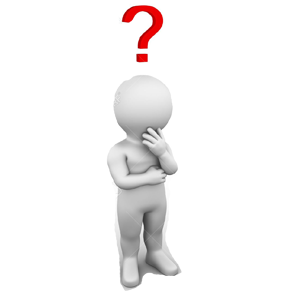 CRYPTO PRICE
Factors Affecting the Price of "CRYTPO CURRENCY"
1. Supply and Demand
= before getting into buying altcoin, try to research about its circulating supply in the market.
in ECONOMICS
when SUPPLY is Greater than DEMAND the price of one commodity is LOW
when SUPPLY is Less than DEMAND the price of product is HIGH
EX.
given that each product from the start has a base price of 1:1$ ratio.
Supply = 10
Demand = 5
PRICE = ???
5/10= .5
product available for each BUYER is 2, so its value or price is .5cents per piece
but if
Supply = 5
Demand = 10
Price = ???
10/5 = 2
product available for each Buyer is .5
so each 2 buyer should share 1 commodity..
and that gives BITCOIN a 1$ for a .5 or half the product
the higher the demand, the smaller the commodity that one (1) buyer can get..
lets put the situation in BITCOIN

from the START bitcoin has cents VALUE, but due to its HIGH DEMAND its price skyrocketed from a cents to almost $3,000 in the present,
the early you get into buying BITCOIN or other POTENTIAL ALTCOIN the Better.. it's like your on the TOP of the FOOD chain, first come first serve and the other shall wait :))
MORE PEOPLE GET INTO BITCOIN OR ANY OF THE ALTCOIN IN THE MARKET TODAY MAKES IT MORE VALUABLE....
this is when BITCOIN started at 2009, small demand that's why the price is lower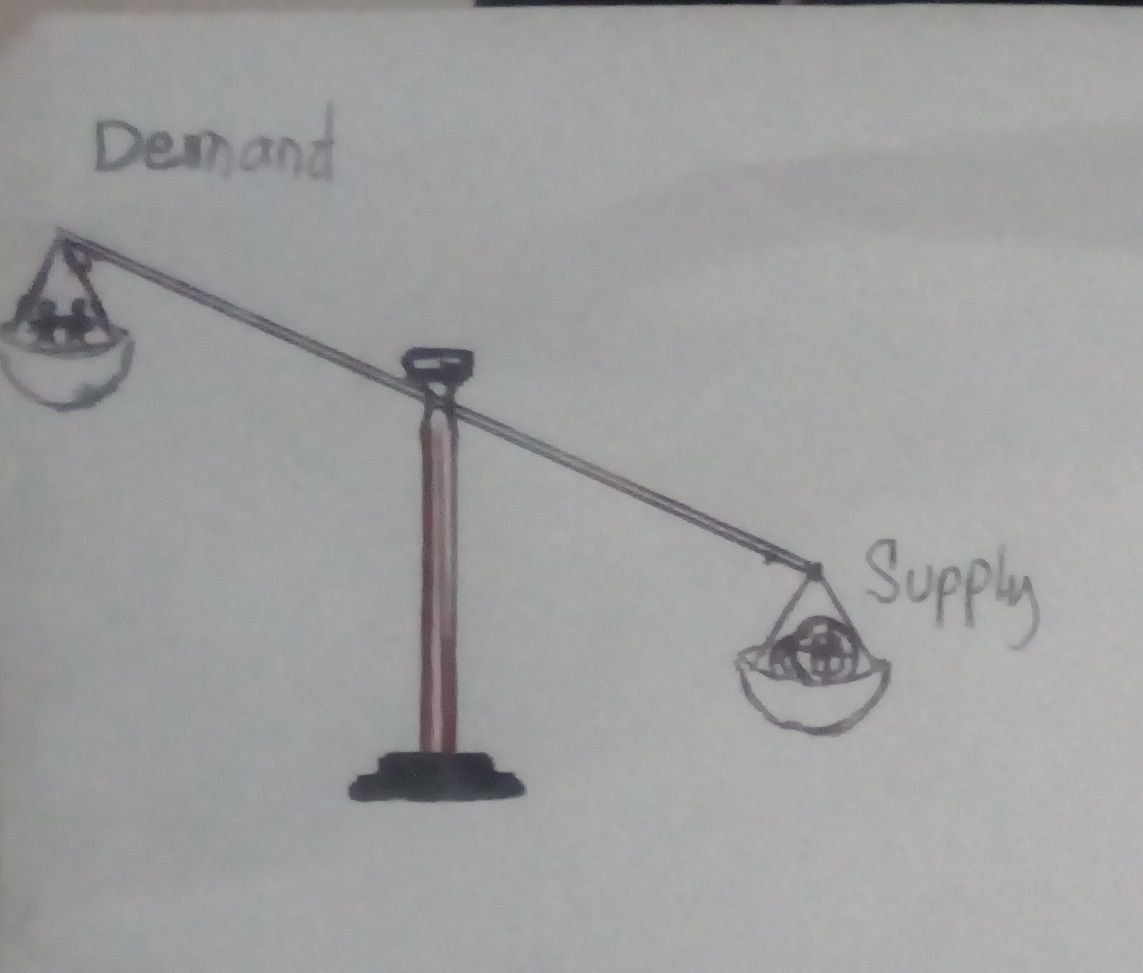 this is when the amount of investment is equal to the CURRENT CIRCULATING supply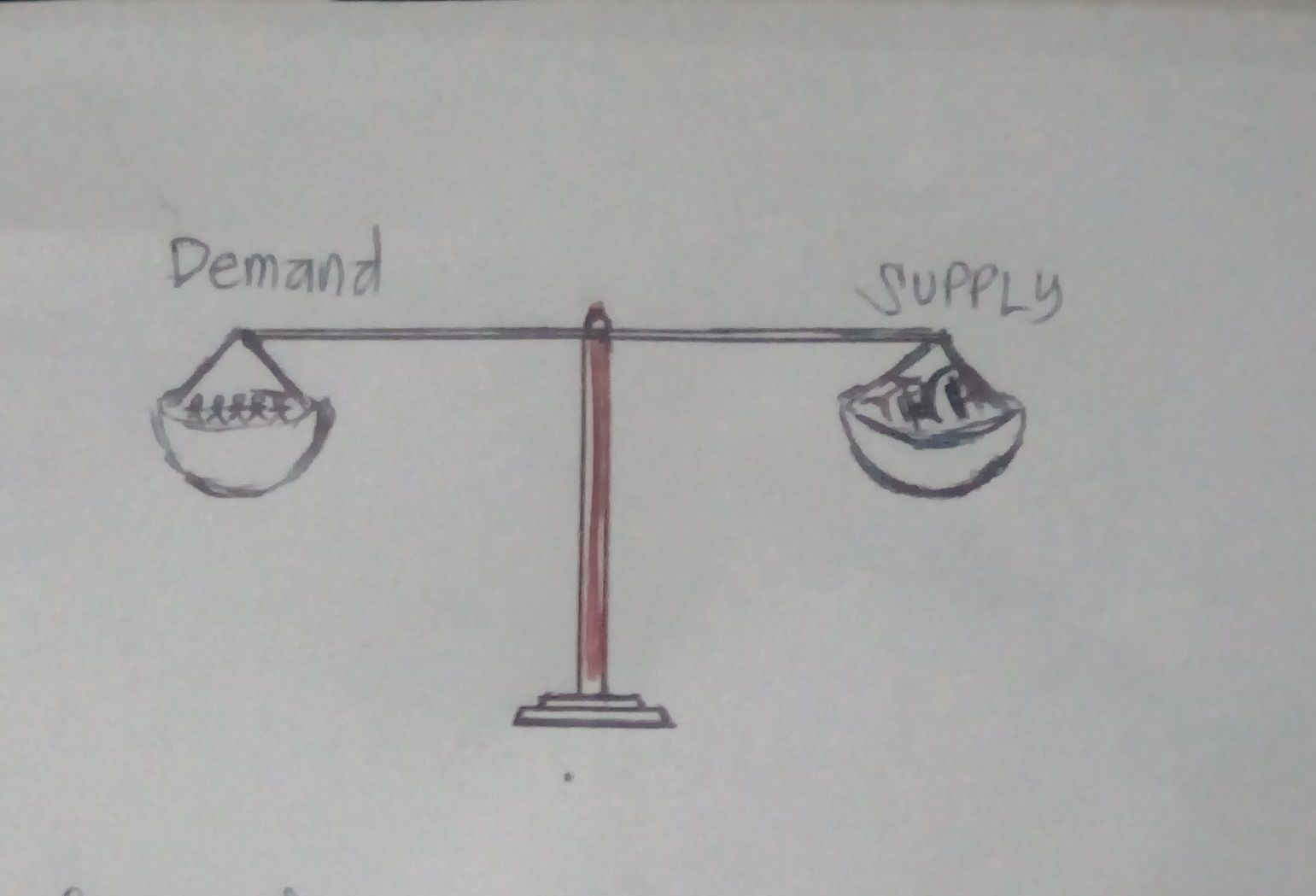 and This Illustrations shows the current Value of Bitcoin
more people are into the other side, and many are yet want to go into investing BITCOIN. So apparently just like the
FIAT CURRENCY
* as what i always say to my friends, MONEY(FIAT CURRECY) is JUST a PIECE of PAPER PRINTED by the WORLD BANK as a MEDIUM of EXCHANGE, but when people don't recognize it. then it has no VALUE at ALL.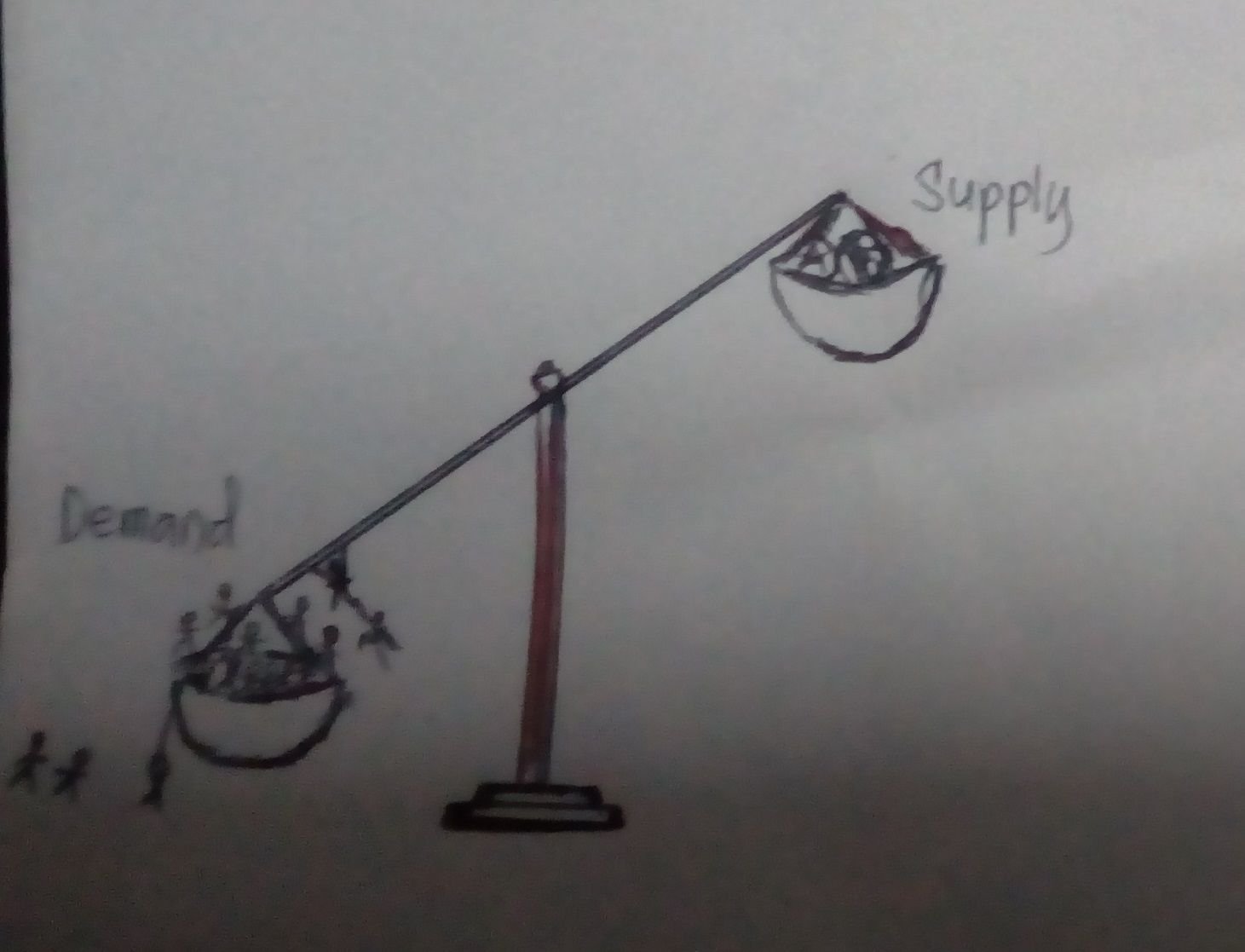 Imagine a CRYPTO with a VERY high SUPPLY, don't expect it even if it reaches the market cap of BITCOIN today, never this will value, as BITCOIN
2) Team Behind CRYPTO CURRENCY
so basically, before diving in to one crypto, you should know that there are great people behind it, and they are dedicated to this particular crypto, with no intention to runaway investors money.
3) The Purpose of CRYPTO
a crypto with purpose, like for buying goods in the internet, for international remittance, as medium of exchange, etc..
4) Institution that Accept it
Bitcoin is the most widely accepted CRYPTO now in the market/society, there are some places or business establishment were you can buy there items using BITCOIN.
So think now, should i buy BITCOIN or think of ALTCOIN that has the better PURPOSE ? i don't have to mention any ALTCOIN, it's now up to you to discover, :)?
If There are something you want to add to this, feel free to comment.
thanks for reading my post
FOLLOW me @trisun