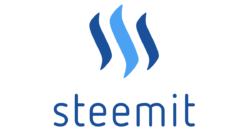 On steemit, we used to have a viewet count on your post. I know it's only tracking views from steemit(for instance, doesn't include viewer count from busy.org), but it's still useful. It gives you a sense how attractive your post is. I just realized it disappeared recently. Steemit, please bring it back.
steemit网站原来文章下面有阅读次数统计。虽然这只是统计在steemit网站上的阅读量(不包括其他站点,例如busy.org的阅读次数),但仍然很有用。因为你可以估计你的文章是否吸引人。我最近发现阅读次数找不到了。希望steemit能再把这个功能放出来。
Btw, it should be a trivial task if main steem sites cooperated and created a cumulative view counter.
顺便说一下,steem的主要站点一起推出一个更精确的阅读统计应该是一件很简单的事。