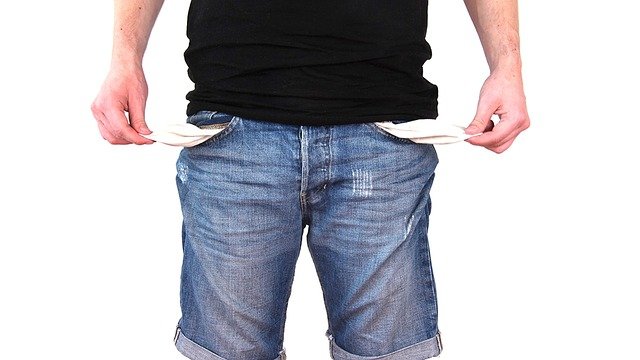 Hello Steemit community!
Maybe this post will not have too much sense for you but I need to express my opinion about how annoying is to update a post. I don't like too much that an update has the same cost of resource credits (references taken from steemd) as creating a new one. Why? Because I'm not able to see for example the miniature of the main image, it happens so many times that I upload all my images, they look great on my post but after publishing the post and seeing it on new post list the image don't look so good on the miniature which means not too many persons will want to click on my post. To fix this I have to edit my post then try to upload again the image with another resolution... I have to spent the same resource credits to improve my post miniature.
This other example I'm about to explain is mainly steemit users or post authors fault but it's still annoying xD! When you publish your post then go again to read it and you realize you have a typo... or you didn't change the title consecutive number (like post number 1: cats pics #1, post number 2: cats pics #1... you forgot to change the number on 2nd post. It has to be cats pics #2 and not #1) anyway, happens the same problem again about running out of resource credits too fast because you have to "make 2 post to see only 1"
I know this won't happen with more steem power because you will have more resource credits, etc... but it isn't this situation a way to demotivate the new users? I mean if they wanted to be bloggers and realize they can't publish it will turn boring and probably they won't come again to the platform.
I'm still a new user maybe there is a good/heavy reason of why it works this way and if it's so I would be glad if you can explain it to me and if it's not then I would suggest to have on our post "pre-view" (when the post is not published yet) to see the miniature or to be able to upload the miniature or maybe steemit can lower to a half the cost of updating a post since it's the same post and not a new one (The users won't see 2 different posts)
I don't pretend to destroy or anything else this platform with this post, I apologize If I gave that impression, Steemit is the best webpage based on blockchain technology in my opinion, it's an entertaining site with a simple format which helps a lot to not get lost if you aren't don't have deep knowledge about technology stuff and like a lot the creativity used to develop this site. With this post I would like to suggest some improvements to something that in my opinion is "the worst of the best".
Hola comunidad de Steemit!
Quizás este post no tenga mucho sentido para ustedes pero necesito expresar mi opinión sobre cuan molesto es la acción de actualizar post en esta plataforma. No me gusta mucho que una actualización tenga el mismo costo en créditos (como lo explica la página web steemd) que crear uno nuevo. Por qué? porque no me es permitido pre-visualizar la imagen principal la cual será la miniatura de mi post en el apartado de nuevos post de steemit. Pasa muy seguido que cuando subo las imágenes, se ven genial dentro de mi post pero luego de publicar y observar la miniatura de la imagen principal me doy cuenta que no está centrada o que los más importante no aparece. Para solucionarlo debo editar mi post subir nuevamente la imagen con otra resolución, tener la esperanza que se vea mejor que la anterior y suspirar porque tuve que gastar la misma cantidad de créditos (como si fuese uno nuevo) para publicar el mismo post.
Este otro ejemplo que estoy por explicar es básicamente originado por el error de los usuarios de steemit (los autores de los post) pero sigue siendo molesto xD! Cuando publicas un post, observas la lista de post nuevos, ingresas a tu post y te das cuenta que tienes un error ortográfico o que no cambiaste el número de serie en tu título (Si tienes el post 1 como: Imágenes de gatos #1 y post 2 como: Imágenes de gatos #1. Claramente tiene que ser imágenes de gatos #2 y no #1 en el post 2 cierto? pero se ha olvidado) entonces caes en cuenta de que debes actualizar tu post para corregir el error sabiendo que te va a costar lo mismo que publicar un nuevo post.
Yo se que esto no sucedería si tienes más steem power porque tendrás mas créditos para publicar, etc... pero esta situación es bastante complicada para los nuevos usuarios de esta plataforma los cuales se encuentran con la barrera de los créditos y pueden terminar dejando la plataforma por desmotivación/aburrimiento ya que para corregir errores deben gastar créditos y para publicar se necesitan más creditos los cuales son muy limitados para los newbies.
Sigo siendo un usuario nuevo, quizás exista una buena razón por la cual esto funcione de esta manera, si es así me gustaría que pudieran dar la explicación a través de comentarios y si no es así entonces mi sugerencia sería tener una sección antes de publicar donde puedas escoger la miniatura de tu post para poder pre-visualizarla antes de publicar y garantizar que se vea la mejor parte o que al menos la imagen en la miniatura tenga sentido. Otra alternativa podría ser el reducir el costo de edición/actualización de post a la mitad de manera que no tendrá el mismo costo que tiene el publicar uno nuevo.
No pretendo criticar destructivamente esta plataforma con este post, me disculpo si de alguna forma esa fue la impresión que generé, Steemit es la mejor página basada en tecnología blockchain en mi opinión (No soy un experto, realmente es todo lo contrario soy un aprendiz de la tecnología blockchain pero igual tengo una opinión cierto? xD!), es un sitio entretenido con un formato simple que ayuda bastante a no perderte si no tienes conocimiento profunto de tecnología y me ha gusta mucho la creatividad que se utilizó para desarrollar la plataforma. Con este post me gustaría sugerir posibles mejoras para algo que en mi opinión es "lo peor de lo mejor" por así decirlo.
What do you think? I want to know your opinions about it / Que piensan ustedes? Si pueden dejarme sus opiniones a través de los comentarios estaré agradecido