Hello dear Steemeans!
First of all, RESTEEMIT if you think this will be an useful feature!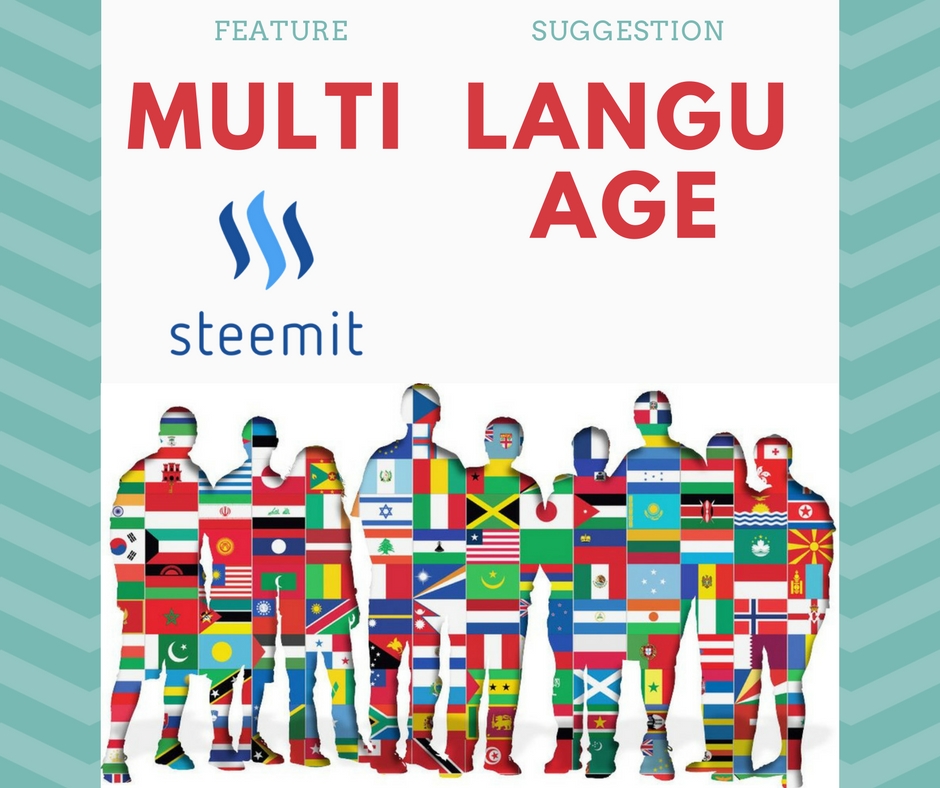 We are very new to the Steemit community but we are already in love with you guys!
You can check out our #IntroduceYourself post if you like to know more about us...
Let's go to the point.
We want to share our excitement with our friends and followers and bring them here!
But we've been struggling with one thing: Language.
As most of our community is either french or portuguese speaking...
It's a very important feature as more and more international members are coming.
We are not the first ones to think of this...
Before posting, we did a search and saw that there are many members asking for this upgrade!
And some users are proposing actual technical solutions:
https://steemit.com/steem/@samupaha/language-standardization-in-steem
https://steemit.com/steemit/@argsolver/steemit-com-a-much-needed-upgrade
https://steemit.com/steemit/@somebody/suggestion-to-dan-and-ned-cctld-to-distinguish-posts-in-different-languages
https://steemit.com/steemit/@adrianb/steemit-feature-suggestion-multi-languages-post
https://steemit.com/steem/@samupaha/language-standardization-in-steem
And the list goes on and on...
Possible features suggestions:
Add a "6th tag" exclusively for the language code. (eg. FR, PT, EN, ES...)
Have a dropdown menu so that users don't need to find out themselves what is a correct tag for their language.
Allow users to be able to exclude or select posts by language
So let's get this feature!
I don't know how it will be done but lets get this post to be hearded by all the community by upvoting, comenting and resteemit.
What do you think about this? ¿Qué piensas sobre esto? Was denkst du darüber? 你覺得這個怎樣? あなたはこのことについてどう思いますか?Cosa ne pensi di questo? Que penses-tu de cela? Hva tenker du om dette? 당신은 이것에 대해 어떻게 생각하십니까?
IT'S GREAT TO SEE THE COMMUNITY GROWING.
WE ARE VERY GREATFUL FOR THE DEV TEAM!
THANKS FOR DOING SUCH A GREAT WEBSITE.
Big Love <3
TRILÚMIA