[Steemit tips] Comments can pay really well and are the best way to improve the community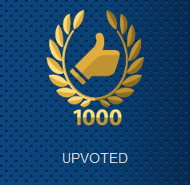 I've been using a lot of the websites I mentioned in my last post recently and I noticed that some of the comments that I've left on people's posts are earning more than my own posts! In that sense it's 'easy money'. Not that that's what comments should be seen as, I just want to clarify their value. Some comments have paid more than posts that have taken quite a while to write! It can take just a few seconds to leave a decent comment and some will even lead to flowing conversation/debate between a group of Steemians. Just adding something that the author has missed, extending upon their ideas or even correcting them at times are good things to do. It adds quality and is so easy to do. Sometimes a post can take ages to write and then go completely unnoticed! It is not very often that I comment and don't at least get a reply. Look at how much this comment earned (not my own):

Here's a look at how comments do consistently pay for me: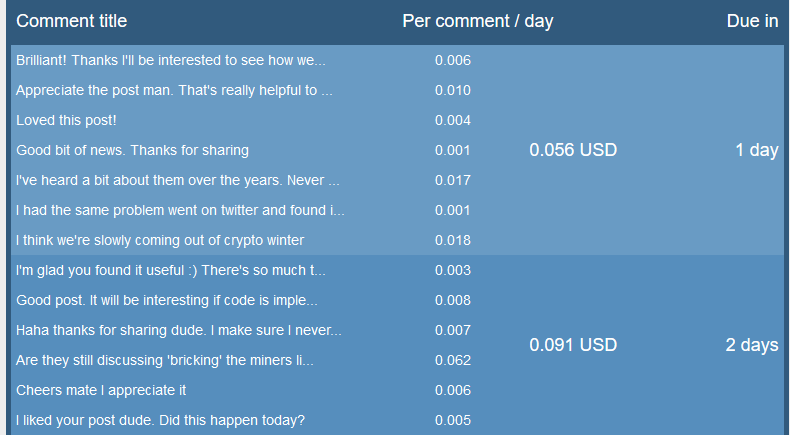 You may have seen another of my posts where I said 'I have Steem Power because I want to reward good content from my community'. Now ever since I wrote that the vast majority of the upvotes I've given out have been to posts in my feed i.e. who I follow (that includes most of my followers). This is the reason why I decided to write this post about commenting. If you've written good posts since then, I follow you and I've not upvoted you in that time, it's probably because unfortunately I didn't notice it. However, if you had left a comment on any of my posts in that time, there's a good chance I would have looked at your profile and would have seen it. I've also noticed that a decent comment can get you a new follower who upvotes loads of your posts so it's well worth doing. If you leave really good comments, on really good posts, you're going to have a really good Steemit community. That's the point: having a good community. I'm not saying go spam posts with 'nice post' that's the opposite of what I'm saying. Really, commenting is about building relationships and this is a big part of effective posting on Steemit.
Thanks for reading. If you liked my post then please upvote, resteem and/or comment.