About Bid Bots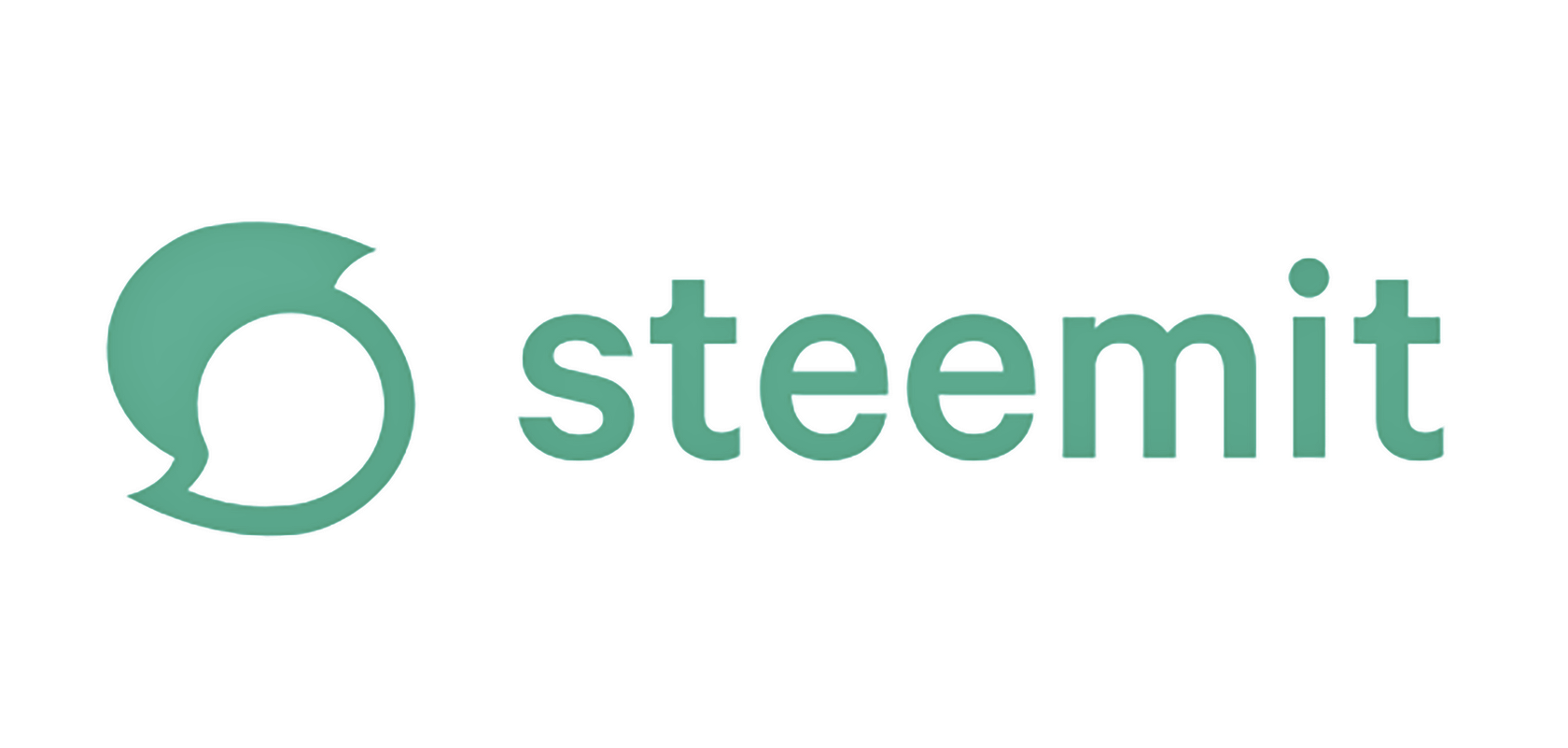 It's hard to get noticed at first on Steemit. A commonly used practice is buying upvotes and resteems to gain extra exposure. This extra exposure can in turn get you more followers. In fact, if you look in the comments to posts in trending, more often than not they have been resteemed and upvoted by bid-bots paid by the post's author. It can be a polarizing subject, many Steemians think the system lacks integrity but bid-bots are a common thing on Steemit.
The quality of the service varies from one to another. Some really are awful and represent no value for money at all - I can upvote to a higher value myself than some of them! However, you can find some who are much better and will upvote to a value nearer to what you pay. Always check the profile of the service/bot before sending any Steem/SBD - they could well be out of service and not sending refunds. This can happen by reading an old post. I've spotted some myself and it's amazing how much money people are still sending!
Another thing to bear in mind is the best services are very busy. They may even be so popular that they have to refund some or all of your payment because they're out of voting power. They could be so busy that it you wait days for the resteem/upvotes. These kind of services are most likely not going to be sending memos advertising they're services! Most of the memos sent with transactions are from useless services, offering a valueless upvote for 0.2 SBD or more!

If you're thinking about bid-bots and don't know where to start I'd recommend visiting https://steembottracker.com
Always remember to look for value for money and investigate the particular service/bot as much as possible before sending any Steem/SBD.
This is a decent list of services I got from there: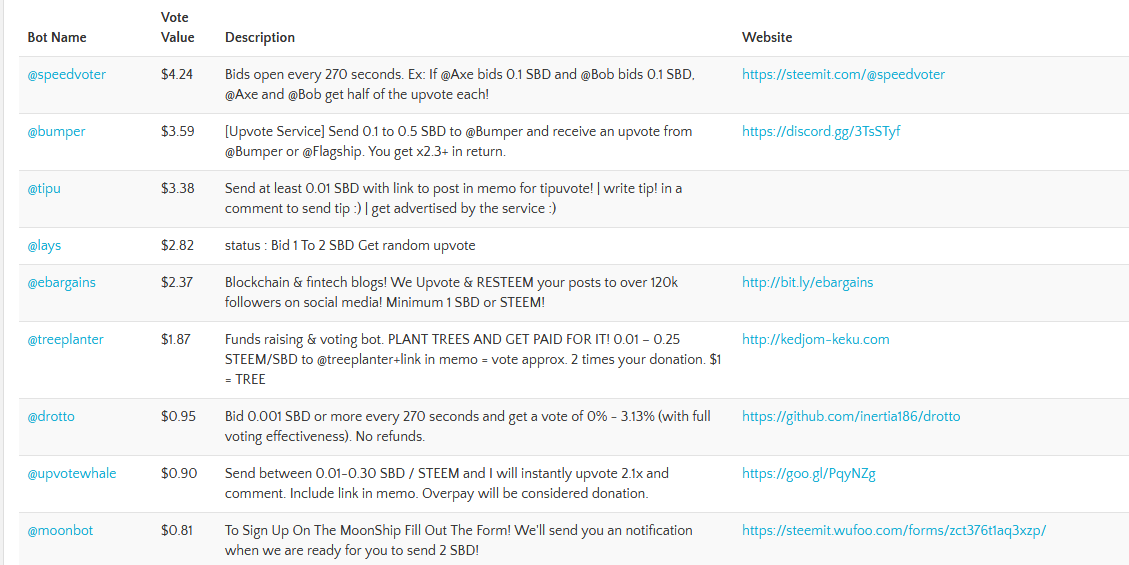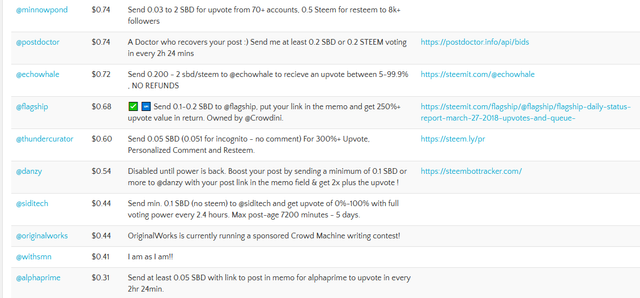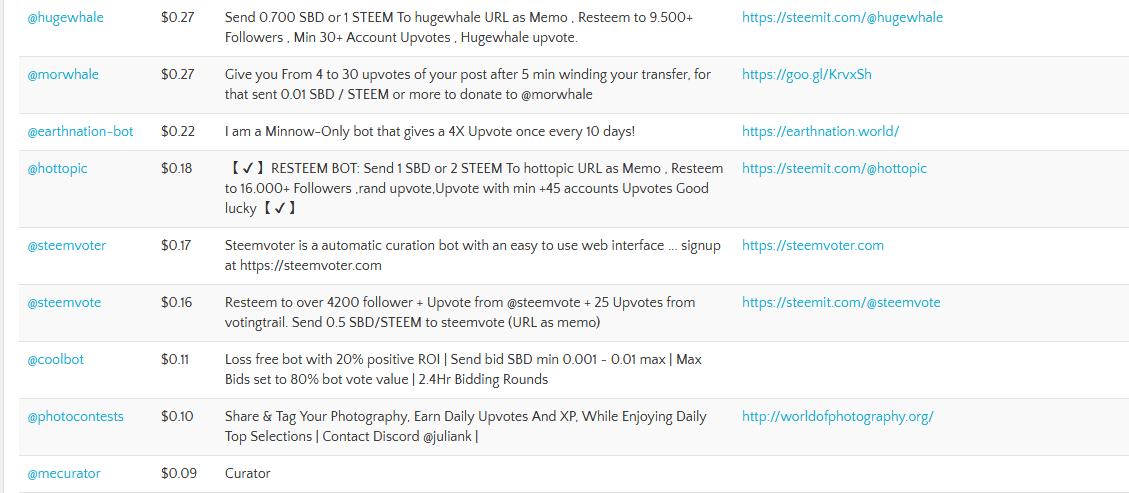 This is just a drop in the ocean in terms of the number of different bid-bots available. There's even loads more just on the site I obtained these from but it's a decent place to start if you're new to Steemit.

P.S. Bid-bots certainly aren't needed to have a full experience on Steemit and you may personally never want to use them.
Thanks for reading. If you liked my post then please upvote, resteem and/or comment.