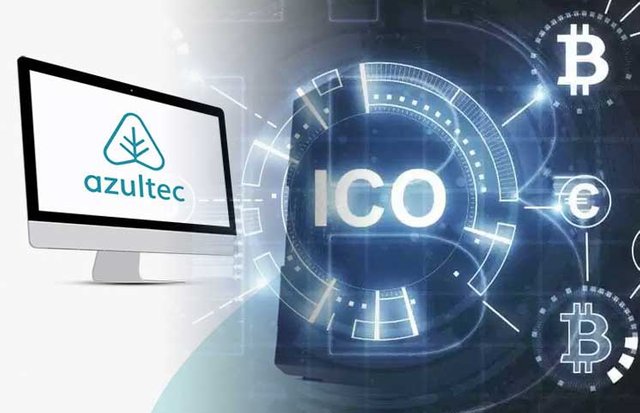 Hello dear friends! Today we will consider a project called Azultec!
Problem
With the growing popularity of the extract criptovalute (mining), there were several questions. Mining farms consume huge amounts of energy. Fossil fuels are often used as an energy source for cryptocurrency miners, and this will inevitably have a negative impact on our climate. You need a certain infrastructure to make progress on digitalization and industry 4.0, which implies good network coverage, large amounts of data, good backups (such as cloud storage), and constant availability or storage of electricity. Azultec aims to solve the energy problem caused by mining activities with an innovative concept.
The primary goal is green mining, making the mining task available to the individual.
The goal is also to decentralize the energy system and support the digitization of the world. Innovative products Azultec help restore energy and improve energy efficiency. Mining Bitcoin and other criptovalute requires a large amount of hashrate, which makes the generation of criptovalute extremely energy-intensive. According to a new study published in may 2018, energy consumption for bitcoin mining is at least 2.55 gigawatts by may 2018. The study also estimates the consumption of the entire Bitcoin network, including the production of computer mining, potentially equal to 7.67 gigawatts of electricity.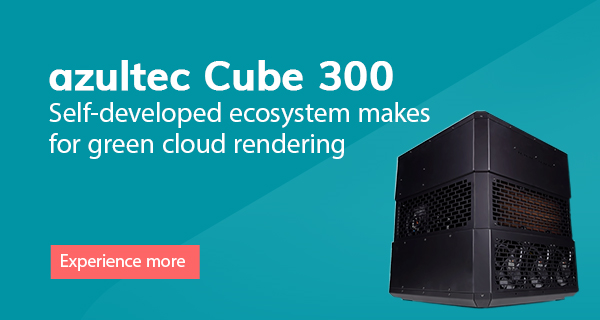 Decision
Azultec has developed not only a product but also a complete customized concept for the product. The main partners are already on Board, then nothing against implementation.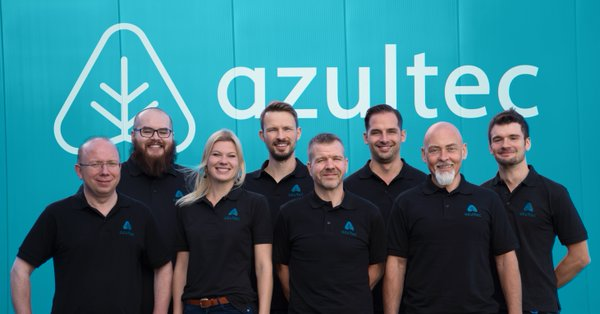 Cube
Computer mining "cube" devices are plug and play. Contain mining graphics cards specifically up to date and designed to achieve efficient and effective analysis. Each graphics card is liquid-cooled to ensure optimum performance and extend life. Mining cubes are delivered with the operating system data mining pre-programmed so that customers can begin immediately to undermine! The following illustration shows how the device works.
The performance of the Mining Cube will vary depending on the model and range from 200 to 410 MH/s for the Ethash algorithm. Excess energy is not wasted, but is used in such a way that it is profitable to extract it. Through recovery, it is possible to convert energy inside the cube and use it to operate heating systems. Test Azultec confirmed energy save 72%!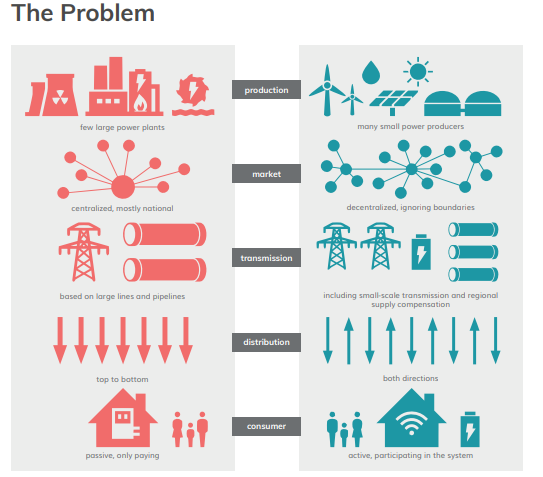 Three models will be launched:
Cube 200. 7 graphics card, dual core AMD 550 with cooling liquid; almost 950 watt power consumption; each tab contains a library of 28.5 mhash (/S+/- 5%), the overall performance 199,5 library mhash/S Memory hard disk 2 TB DDR4 RAM 4GB, which is included in a liquid cooling system "ultra low noise", which can be converted into a liquid-cooling system is hot and ready for insertion of batteries in PV.
Cube 300. 8 GTX 1070 graphics cards with 4 GB liquid-cooled GDDR5X memory; nearly 1450 W power consumption; each card has a capacity of almost 40 mhash library/s, for a total performance of 320 mhash library (/s+ / - 5%). HDD memory 2 TB, RAM DDR4 4 GB, that is included liquid cooling system "Ultra Low Noise".
Cube 400. 8 GTX 1080 graphics cards with memory GDDR5X 8GB with liquid cooling; almost 2000 watts of energy consumption; each card has a capacity of almost 52 mhash libraries/C for the total performance 410 mhash library (/s+/- 5%). HDD memory 2 TB, RAM DDR4 4 GB, that is included liquid cooling system "Ultra Low Noise".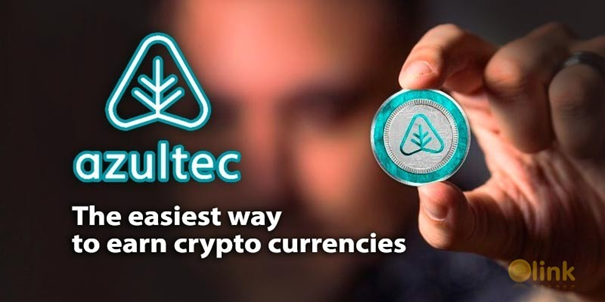 ICO Azultec
Team Azultec launched the ICO to start the project. You can pre-register by going to the website https://azultec.de/azultec-ico/. You will be issued a token with the symbol AZUL on the Ethereum platform (ERC20). The cost of each token will be 0.024$. The following graph shows how the token will be distributed.
65% of tokens will be intended for public sale. Token holders will be able to use them to get discounts when buying mining equipment. You can also purchase storage, farm, or cloud services at a relative discount.
About the token:

Project team: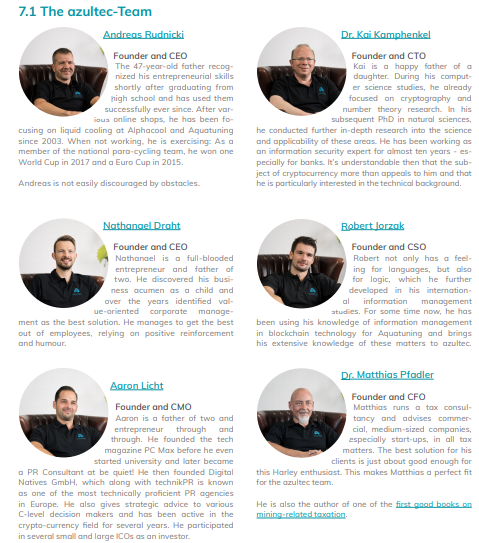 Project road map: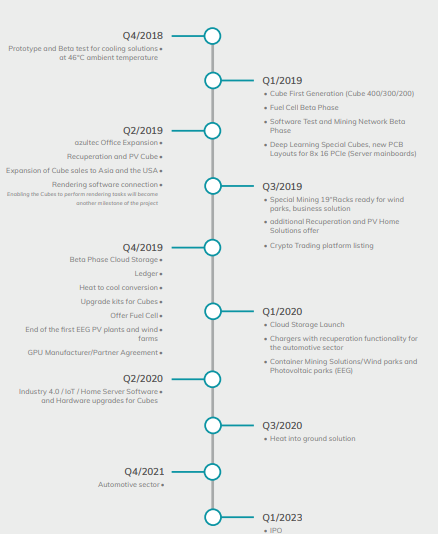 Conclusion
In conclusion, we can say that if the Azultec project team performs all the tasks specified in the white paper, then, of course, Azultec will be a very interesting project. There is a device, Plug & Play, and with an affordable cost will certainly allow many people to access much easier cryptocurrency mining!

Thank you for attention!
All useful links can be found below:
Website: https://azultec.de
Whitepaper: https://azultec.de/wp-content/uploads/EN_azultec-White-Paper.pdf
ANN THREAD: https://bitcointalk.org/index.php?topic=5087432.0
Telegram: https://t.me/azultecico
FACEBOOK: https://www.facebook.com/AzultecICO
TWITTER: https://twitter.com/azultecico
MEDIUM: https://medium.com/@azultecico
REDDIT: https://www.reddit.com/r/azultecICO/
LINKEDIN: https://www.linkedin.com/company/azultec/
YOUTUBE: https://www.youtube.com/channel/UCcvKNeaPBP6eUpwgvs5yjqQ
INSTAGRAM: https://instagram.com/azultecico
==============================================================
MY BITCOINTALK USERNAME: tomson777
MY BITCOINTALK PROFILE LINK: https://bitcointalk.org/index.php?action=profile;u=1766687
MY ETH ADDRESS: 0x20C834700ACF061af481C4B95B58C6787dB4B052
UNIQUENESS 100%: https://text.ru/antiplagiat/5c6c3d4aabc69