Hi guys, I've adjusted the upvote ROI algorithm for @tipU voting service.
Basically the ROI can go negative now but no more than -10%. This is in line with other voting services - you can check min/max ROI for bots on https://steembottracker.com: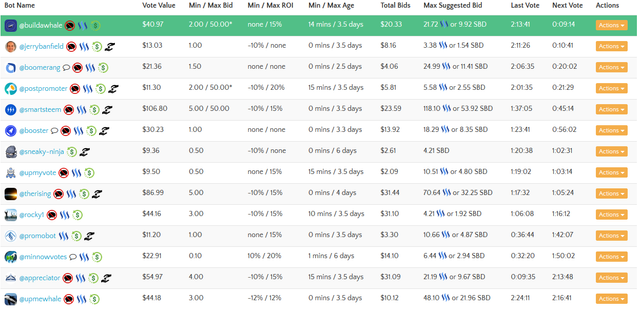 The negative ROI will kick in if the demand for upvotes is far greater than the supply (the amount of upvotes that @tipU can cast each day). The max ROI was not changed and can go up to +20%.
Now the reason for that is that @tipU runs out of voting power too fast. Currently it can vote for around 4 hours per day and the rest of the time has to be spend on recovering VP. That makes a lot of users angry because they get auto-refunds instead of votes. This change will allow @tipU to make more instant upvotes each day.
Please note that you can check the current ROI at @tipU profile page. In case of the bid bots you never know what the ROI is until the upvote is made. Also some bid bots have no minimum ROI so you can loose 50% or more of your money - there's no limit.
In case you would like to know more - please visit @tipU voting service guide.