Hi guys, small update regarding @tipU voting system. From now on @tipU will automatically upvote posts that were promoted using steempeak.com promotion tool. More info below :)
---
So the steempeak promotion tool is an awesome feature that will help you gain visibility and followers without need to buy votes. The promoted posts look like this: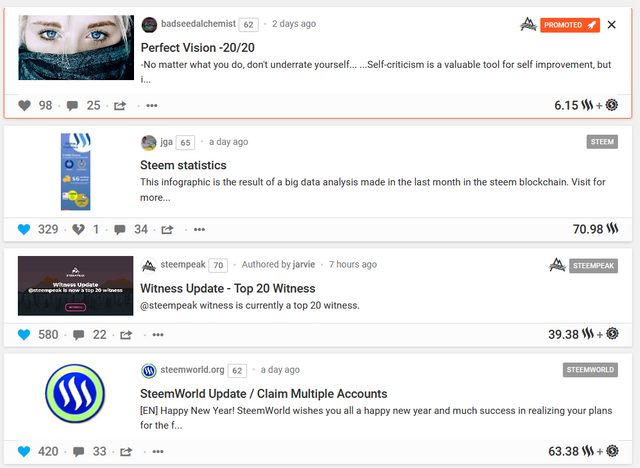 Now, I think that something like this should be build into steemit.com since day 1 - it's a great alternative to buying votes and it gives STEEM another use case. Why it's not implemented - I don't know, but I'm happy that steempeak.com did it.
The cool think is that when you are paying for promotion, around 80% of your payment is burned and 20 % is taken by steempeak to support further development. You can also see a small "leaderboard" that gives you an idea how often your post will be featured in the promoted spot and how much you need to pay to be #1.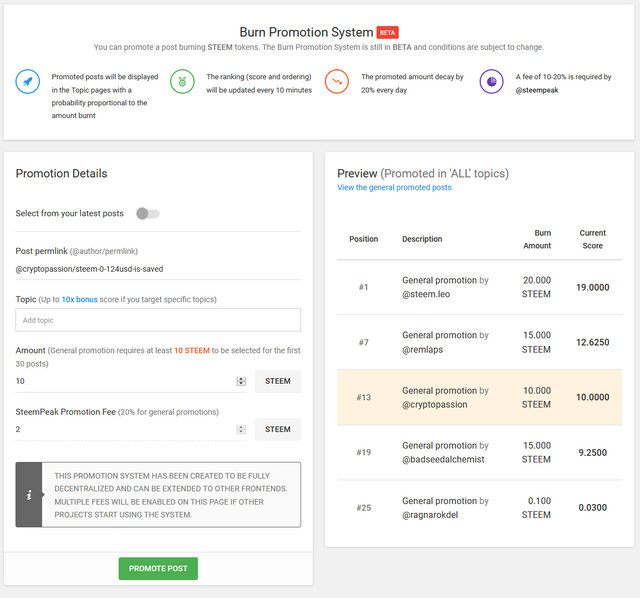 And finally to the conclusion: to make this feature more appealing, @tipU will automatically upvote every post that uses this feature. The upvote value depends on the payment but basically every STEEM spend will result in 0.3 STEEM upvote value (so something like a 30% cashback).
If you have any questions regarding the promotion feature or steempeak.com in general, be sure to check out their discord channel.
Cheers and see you next time!