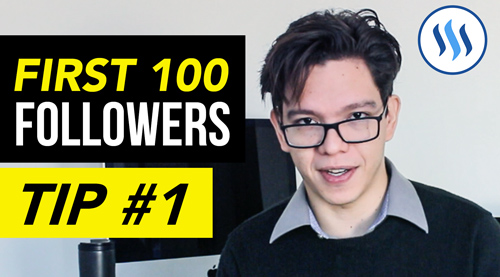 Well, I've got almost 150 followers on the steemit. I know, it's not much. But if you are one of them, I want to thank you and I want to do this by contributing to the community giving some tips on how to get more followers, or if you are a minnow like me, some tips on how to get your first 100 followers.
Tip 1: Test different kinds of content
Steemit is still a child compared to other social networks. I mean, it's all very new here still. Enjoy to test content, texts, videos, photos and whatever else you have in mind. Vary in the subjects, you will find people who write about recipes, social media, aviation, travel and so many other things. So you can see what works best for you and what your followers are interested in.
Best,
Tim Balabuch,
Designer & Cryptocurrency enthusiast

---
Other videos:
• Bitcoin's History In 2 Minutes 🔴 Quick Video
• An Invitation To Value Quality Rather Than Quantity
Articles about the cryptocurrency world, take a look:
• Are Bitcoins issued or created?
• Bitcoin Core & Bitcoin Unlimited: Two different currencies?
I have a steemgig:
• STEEMGIG: Animated Follow banner for Steemit! Just 1SBD