Steemit Meetup at the Jade
So last night was our Adelaide Steemit meetup.
I was buggered after a long week of work and training, but I'm glad I made the commitment.
As always it was a great time, we are a great bunch of people and I always enjoy chatting to everyone.
It was great as I got to speak with a few of you who I didn't get the chance to chat with last time :)
@o07 held his door prize giveaway of another silver coin from what seems to be his never ending collection.
We had our regular photo shoot taken by @holoz0r
@holoz0r was streaming to dlive on a pocket calculator lol, so the quality wasn't the greatest.
This random bird also flew in and landed on my shoulder.
Squawking something about his name being @rustle and said he will be crashing the Steemit meetups of the world, so keep your eye out for him :)
He was even generous enough to let me get a photograph of us.
We had a great turnout considering the AFL was on and it was also the start of the long weekend and many people usually go away this time of the year.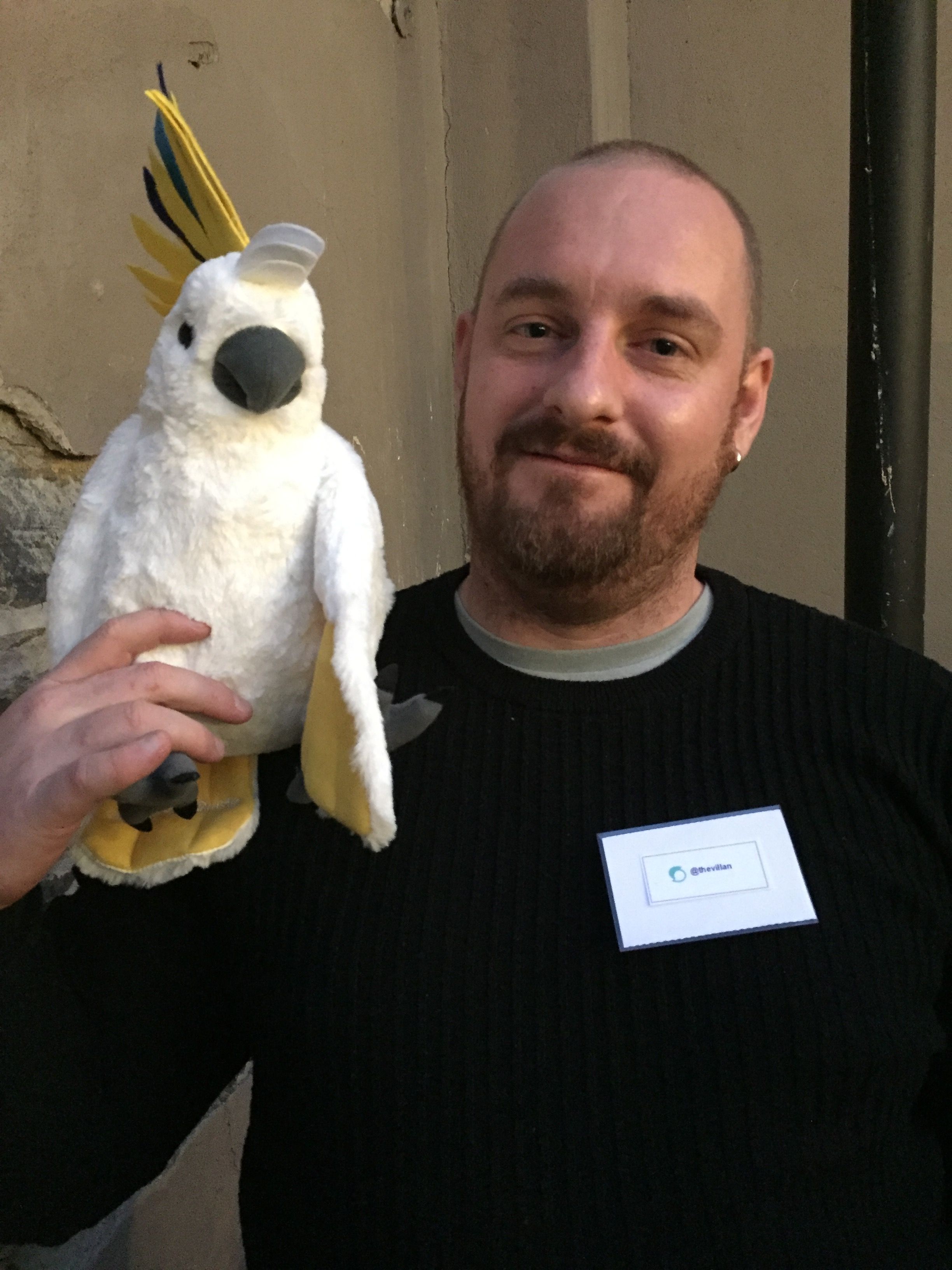 Looking forward to the next meetup, at the end of next month.
If your in Adelaide on the last Thursday of each month you will find us at the Jade Monkey on Flinders street. It's a great location on the quieter side of the city, so we don't have to deal with the riff raff.
You can't miss us were the people with the awesome Steemit badges ;)