I was thinking something along the lines of this.
say you wanted to throw a poll with: who would you vote for in the US elections?
Trump, Hillary (Nein!) or Bernie(who should've gone green or independent all along) amongst others etc. perhaps something like this but more steemish!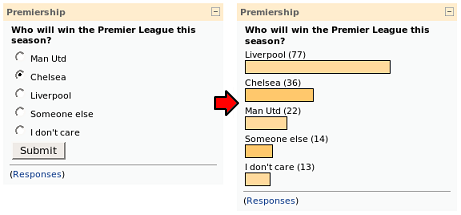 Now I myself ain't no programmer or anything like that, so i would leave this up for the cunning and programming savvy, but I just wanted to throw the idea out there supposing it haven't already been posted!
Thoughts?