Here's a Quick Summary of Things I Wish I Knew on Day 1 of Steemit
I have enjoyed my Steemit Journey so far. I actually have only been on this social platform for a little over a month. This morning, I can already vote "nickels" in Steem Power and have a balance that's worth over $600 in USD.
I still haven't invested fiat currency, but I can certainly see how that would make this journey a bit easier. I HAVE invested plenty of sweat equity that included posting, joining some communities, commenting on other people's posts, and learning about the system and many community members. I have also promoted Steemit outside of Steemit on my own website, social networks, and through other connections. While I haven't put in money, I've put in time and connections.
Why Does Steemit Need Another New User Guide?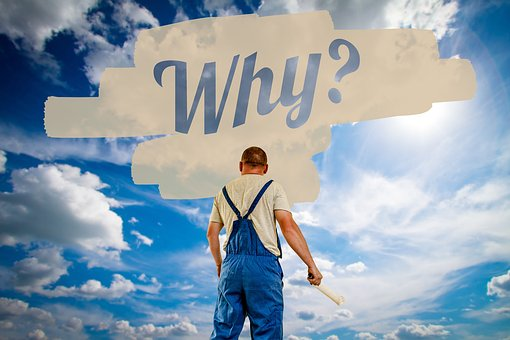 Lately, I've been answering some questions for even newer Steemians than me. I decided it would be helpful to write a posts with some tips about things I wish I would have known on the first day that would have saved me a few stumbles. I think this kind of confusion has also kept some of my friends from participating as much as they might have otherwise.
While many of these tips aren't a big deal to experienced users, some misunderstandings can be very frustrating for new people. If you are already experienced and think these things are obvious, you obviously haven't been answering newbie questions and might help the community if you took the time to do so.
Steemit Tutorials
You can certainly visit the "Welcome to Steemit" page to get some helpful tutorials: https://steemit.com/welcome
If you aren't sure about other things, like Steem Power, Voting Power, SBD, Steem, and so on, just use the search function or Google. I hope to use this post to fill in some gaps that aren't so obvious from just reading tutorials.
Use Steemworld.org by @steemchiller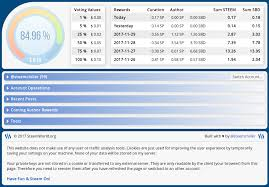 You can start using this site like this: steemworld.org/@yourusername
These are some basic ways to use this powerful site:
Your Voting Power: Every time you vote, you deplete your voting power. It takes about a day to charge back up 20 percent. At the top, left corner you will see the percentage of voting power you have left. You have no idea how many frustrated newbies have complained about votes while exhausting voting power down to less than 20 percent. It's a good idea to keep your voting power above 80 percent when you're new. When you have more Steem Power, you can let it get down to maybe 60 percent. Just remember, it takes a day to get back 20 percent, so you probably don't want to dig too deep of a hole.
Your Steem Power: This is the total amount of Steem Power that you have in your wallet. Remember that as your Voting Power degrades over time, it will temporarily reduce the impact of that Steem Power, but it doesn't actually remove it. When you're new, and you don't have a lot of Steem Power, your votes will probably show up as being worth $0.00. Once you have earned 30 to 50 in Steem Power, you should start seeing .01 ot .02 votes.
Coming Rewards: If you move a bit further down on Steemworld.org for your account, you can see your activity. Click the button for "Coming Author Rewards" to see the rewards you'll be paid in the next week.
Anyway, playing around with SteemWorld.org is one good way to understand how the system works. Besides using your own username, you are completely free to use other member IDs to see how they are doing. This is also very educational.
Answers to FAQ From Steemit Newbies
Why Aren't My Votes Worth Anything?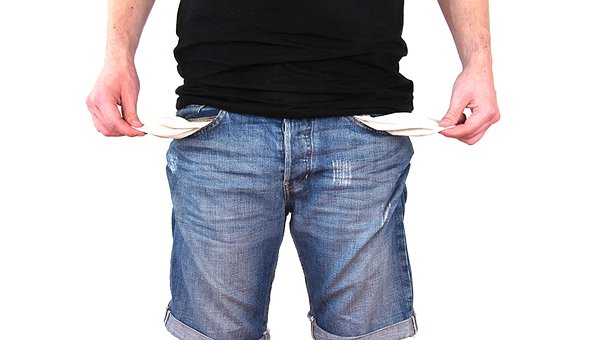 Every time I see this question, the new Steemian has voted way too much in their excitement to connect with the community. If your voting power is low, it's time to chill out, plan future content, add value to other people's posts by commenting usefully, and keep from voting for awhile. I know it's hard to keep from voting when you see so much good content, but when you're new, you really shouldn't vote more than 10 to 15 times a day.
In any case, your votes won't be worth anything until you've accumulated some amount of Steem Power. You can use the "Simulate Steem Power" tool on SteemWorld.org to get an idea of what your votes might be worth. So many things can impact this that it's impossible to give you a one-size-fits-all answer to when your votes will be worth something.
How Can I Gain Any Traction When My Posts Aren't Earning Anything?
You will gain traction, but honestly, most of you need to put in some effort for at least a couple of weeks. After you gain more Steem Power everything will get easier. It's like you're at the bottom of a steep cliff, but once you climb a little way up the cliff, you find more good places to grab onto.
At first, the best way to gain some payments is probably to find other posts that you enjoy to comment upon. You can use the tags, and the new and trending topics to search for posts that you're interested in.
If you want to make a post, consider using the #introduceyourself tag. Look at some of the other posts under that topic to get an idea about what to post.
How Do I Comment to Get Noticed?
Please DO NOT make comments like... "Upvote Me/Follow Me/ETC." You know SPAM when you see it, and so do the posters. Instead, actually read the post and make a comment that is relevant, funny, or whatever AND doesn't make you look desperate.
Most established people here are happy to help newbies out with an upvote, but they won't do it if you insult them by making a comment that shows you didn't even bother to read the post. That's just annoying.
Start With What You Know!
You can learn a lot on Steemit. Personally, this platform really helped introduce me to digital currency and the blockchain. However, when you post or comment, it's better to start out with what you're already interested in. You can find topics like food, photography, travel, precious metals, entertainment, and so on. If you start with what you know, either to post or comment, you're likely to begin to find interesting people to follow, and those people are more likely to follow you back.
Other Tips
It's hard to make connections when you are new. These are some helpful tools that can give you a quick start:
Steem Engine
The guys at https://www.steemengine.net/ are great. You can navigate there and signup for a free account. If you participate in the system, you can gain some followers and votes from people who are also eager to connect. Also, follow @steemengineteam for more information and to further connect with some good people.
Yes, there are Bots
I'm not going to get into the ethics of using bots. If you want to learn about popular bots, you should spend some time here at https://s3.amazonaws.com/yabapmatt/bottracker/bottracker.html. You can also follow the creator here at: @yabapmatt. Some of these bots are free, but some will cost you some Steem or SBD. You can make your own choices, but you should make informed choices.
Please Connect With Me

If you're new or a veteran, please leave comments here to let me know what you think. If you have other questions, I'm here to answer them as soon as I can.If you have other helpful resources, let us know!
I almost always vote on relevant comments, but I'll ignore those that are just blatant spam. I will also often follow you. I want to connect with more interesting people on Steemit. Yes, we're here to make some money, but Steemit is also a lot of fun!