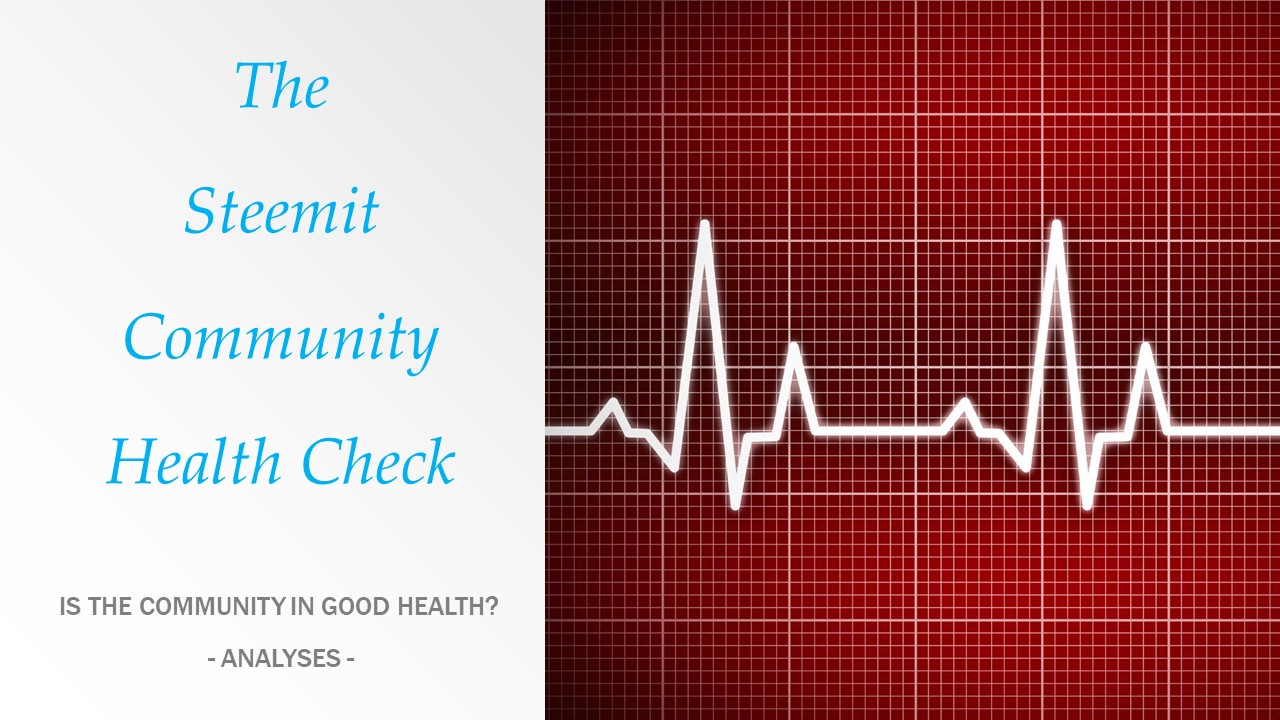 Steemians welcome to a community health check!
We will be doing a basic analyses of a fantastic report post made by
@penguinpablo
, so please click his tag he does an in-depth Steemit stat report each day for the community so show him some love with some upvotes and a follow :)
---
Looking at these amazing charts we can really gather some great information here as to how Steemit is tracking, like the number of posts, new accounts, SBD converted to STEEM! But we are going to sum up some of the last weeks action and see how we are stacking up!
Looking at the chart from last week the 19th to this week 25th we see the data shows a whopping 799,756 posts, with these 2 dates in particular the 24th & 25th showing strong support with nearly 130,000 posts EACH!! (inc.comments)

And not suprising either for the same period the Steemit community dealt out 2,245,478 in number of votes with yesterday the 25 th being the all time highest (from the chart provided) at just over a massive 438,000 votes!

As we continue this upward trend of comments and upvotes, we also see a spike in number of daily active users - in total 157,638 users on this week + 14,570 new accounts created. The 24th showing again great strength being the highest at 3,627 new minnows & given everyone has upvoted this week leaves us an average of 13 votes a day across the Steemian community!
Looks like a steady trend, keep spreading the good word Steemians! Always remember to give a resteem as it could be more valuable with more eyes and post on your other socials! Hope you enjoyed this quick overview and analyses and will join me next week 2nd Aug to have a look at the week once again!
---

Please do remember to click the link for
@penguinpablo
and give him some love & let me know your thoughts in the comments
Follow My Twitter
thecryptopaper