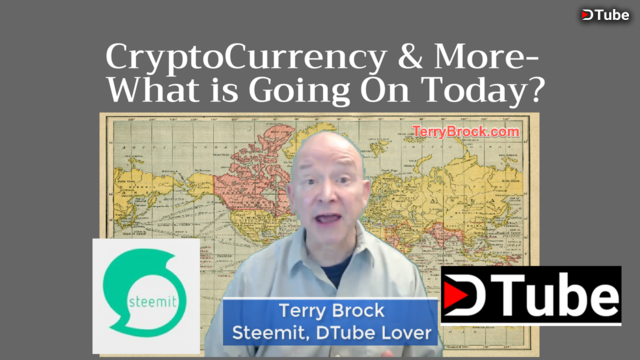 ---
The world of crypto is going through even more gyrations. Volatility is an understatement for what is happening here.
This is a Wed 1 Aug 2018 report that can help you now and into the future. I talk about what is happening in "Oh My Goodness Land" also known as CoinMarketCap.com. We talk about your opportunity to help Ross Ulbricht with a new drive, and what Nobel Prize Winning Economist Paul Krugman think about cryptocurrencies (he doesn't like them---watch for my answer).
I look forward to hearing from you on this one. Please upvote and resteem as that helps to spread the word to others. I look forward to hearing from you!
Terry
Terry L. Brock, MBA, CSP, CPAE
Member, Professional Speaker Hall of Fame
Certified Speaking Professional
2018 Recipient of the National Speakers Association's Highest Award, The Cavett
Master of Ceremonies
Professional Video Coach
Syndicated Columnist with Business Journals (43 papers across USA, 11 million monthly page views)
https://www.bizjournals.com/bizjournals/bio/19251/TerryBrock
See some wonderful (!) videos on my YouTube Channel!
https://www.youtube.com/user/TerryLBrock/videos
My TEDxBocaRaton presentation.