Hello, my friends,
I am happy to announce that I have surpassed my goal by the end of the summer to obtain 1,000 awesome followers, upvoters and friends on Steemit.com since joining in June of last year. It has been an amazing ride, and I am very humbled by all of the support I have gotten on my journey to go to Anarchapulco in February using Steem, and it is now a reality!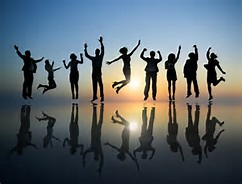 I will now focus my posts on addressing cryptocurrency trading, ICO research, current events as well as some of the old picture stories that I have posted in the past. I just wanted to thank all of you from the bottom of my heart that this site, concept and community has been awesome and yes, even life-changing!!
If you aren't yet a follower, shoot me an upvote and I'll be more than happy to review your stories and posts. Thank you again!!