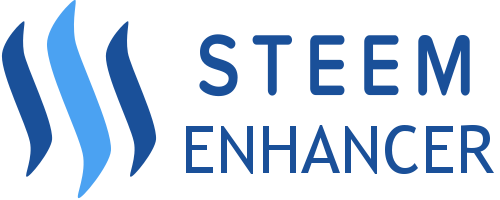 Dear Steem community, we are glad to introduce new Chrome Extension that will boost your experience using Steem, especially Steemit.com!
Steem Enhancer lets you follow tags and receive Rich Notifications. You can adjust some settings to get even more.
Everything you need to do is to visit extension's Settings Page and type tags you want to follow. Since then you will get Rich Notifications and Sound alerts (disabled by default).
Steem Enhancer can notify you when you get new reply to post or comment. All you need to do is to type your username in extensions settings. You don't need to login anywhere.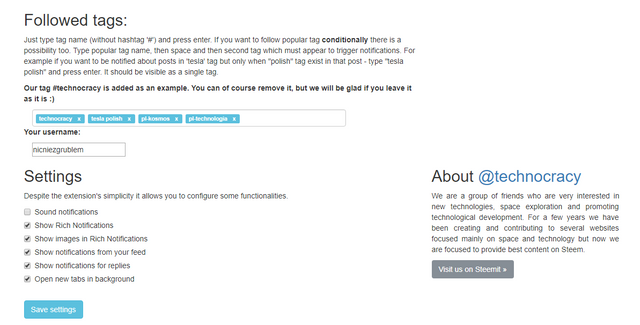 There is of course list of unreaded posts on your tags. It will appear when you click extension's icon. You can set all notifications as readed in one click or click every item one by one to ignore it or visit on Steemit.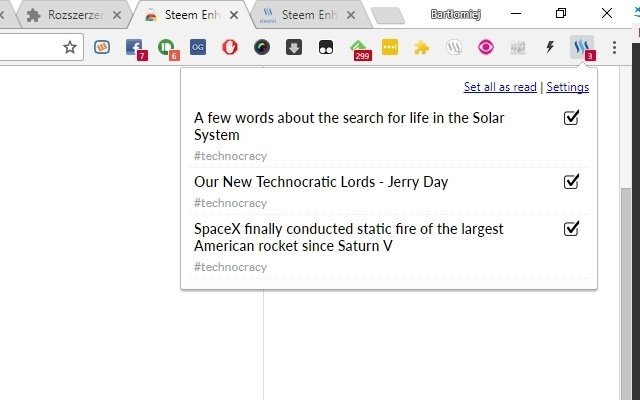 Almost every important option can be set. If you need something, you can let us know and we will try to introduce it as soon as possible.
Future plans
There are still things we want to upgrade or introduce in few days:
Displaying notifications of other users' activities on your posts, like upvote / downvote
Ignoring tags which will allow you to filter unwanted posts
Some UI tweaks
Adding buttons on tags' pages to simplify followed tags management
Porting extension for Firefox users
Everything what Steemit community will decide is necessary
If you see any bugs or features you want us to introduce, just post your comment under this post.
---
We strongly encourage you to follow our profile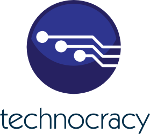 and we will provide you more cool stuff
and high quality content.
---