Steemit Tools to Help your Blogging Experience - Paid Up Vote Services [steemit][blogging]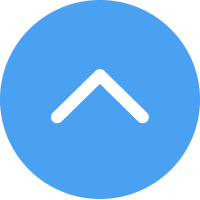 Can't Buy My Love, But You Can Buy My Up Vote
In my last post regarding the Steemit Social Media Platform, Formula For Success and how to be successful on Steemit, I mostly focused on user behavior and etiquette. I explained that users should simply familiarize themselves with Facebook and Reddit, and that the rules to behavior and ultimately success on those platforms could similar be applied to the Steemit social media platform.
Today's post will be briefly describe what an up voting service is and why you should use one or more of them to help your blog post and your Steemit account. Hopefully after reading this post, you will be able earn a few extra rewards both from curating or up voting other Steemit posts as well as from posting your own articles on Steemit.
What is an Up Voting Service?
An up voting service is simply a Steemit account that usually has a lot of Steempower or has been delegated a lot of Steempower which is then paid by other Steemit accounts to up vote their articles. The process on the up voting end is usually automatic, and all a paying customer has to do is wait for the up vote from the service. Now there are a lot of accounts out there claiming to up vote your post and then resteem (same as re-blog) your post to their thousands of followers but many are not legitimate or worth the expense for the return. I personally have not used a resteem service yet to evaluate performance and ultimately to see if the return is worth what is spent on the service. I have used up-voting services and they seem to help and some are worth the expense.
The two most popular services that I know of are @booster and @minnowbooster . There are many other great up voting services out there, maybe even better ones, so do your homework. Each service can have a different minimum price, and sometimes some of these services "take a break" in order to recoup their voting power before starting the up voting service back up. For example the booster service requires either 1 Steem (STEEM) or 1 Steem Dollar (SBD) minimum, while the @tipu service when it is awake only requires 0.5 (SBD) with no mention of whether or not it takes STEEM. So it is good to pay attention to the stats and rules for each service before sending your hard earned Steem or Steem Dollars.

Steem Engine Tools
The Steem Engine, since that is more like what it is, is growing and expanding quickly. New apps, tools and other services are popping up like crazy, with the Steem Blockchain at the heart of it all. You can also think of it as a bicycle wheel, the Steem Blockchain is at the center like a wheel hub, and every other app including Steemit.com, steepshot, dlive, dtube, steemconnect and all other great tools, apps and services are the spokes centered by the wheel hub, and the Steem and Steem Dollar cryptocurrency are the like the Tire that everything rides on.
One of the tools that I recently started using was the Steembottracker.com website. So after you have accumulated some Steem or Steem Dollars, now you funds to pay one of these services to up vote your blog post. Some Steemians have said to wait until near the closing of the payout window before using an up voting service on your post, but I rather do it sooner rather than later. One I might forget and two, I think other Steemit users tend to upvote a blog more when there is a payout. If Steemit users see a post with very little reward, they tend not to up vote it. So I like to use the up voting services 10 - 15 minutes after posting an article.
Once I post an article, I usually go to one of three up voting services. I usually try @tipu first, then go to @booster and then @minnowbooster. Tipu is usually resting when I have tried, so it must be pretty popular, and I liked the result when I did get to use it so I can understand why it is popluar. I also like the results from both minnowbooster and booster.
I then go to steembottracker.com to see what other voting services are active and have a decent return on your investment. On the Steembottracker.com homepage, I scroll down to see a list of up voting services. The list has different statistics for each up voting service. This list should help you determine which up voting service you might want to use. The main things I look for are Min/Max bid, which is basically the lowest price you can submit to that service for an up vote and the maximum you can pay. I also like to look at the Min/Max ROI, which is what you can expect in return for what you submit to the up voting service. Most up voting services show a negative return to none for the Minimum up to 10% for the maximum return.
So for example, if you submit 1 Steem to an up voting service showing - 10% Min, then your post will receive an up vote worth around $0.90 Steem cents. If an up voting service shows 10% Max, and you receive the maximum up vote for the amount you submitted, for example $1 Steem, then you would receive an up vote worth about $1.10 Steem. This is not perfect because some of these services are based on a bidding system, so if there are no bidders then you will get the max Return on Investment (ROI), but if there are others submit up vote requests and it is a bid based service, then you might not get the return you were expecting.
Frontrunning, what is that?
Another useful tool I found on steembottracker.com under the tools section is something labeled "Front Run the Bots." This is for those interested in maximizing their curation up voting. What this tool does is it tells you what recent Steemit blog posting has been selected to receive an up vote from one of the up voting services, and it tells you the user name of the posting. With this information, you can now go to the user's account, find the blog posting that will be receiving an up vote, and up vote that posting. By doing this, the idea is that you up vote will receive a bigger share of the curation reward because a bigger "whale" account voted for it after your account did. Technically the idea was that good articles/postings would receive higher up votes if they merited the up votes. Those that found these so called good articles and posting early, and up voted them before the majority of other voters would tend to be better rewarded for their up votes. This system is far from perfect, and one way that some Steemians have found to maximize their curation rewards is by so called "front running" a voting bot, by up voting a post before the bots/services do to gain better rewards.
Hope this helps some minnows out there understand the Steemit Network just a little bit more. Any questions or anything I left out, please let me know in the comments below.
06/22/2018
Full Steem Ahead!
@streetstyle
Img Src:
Pic 1