HARD FORK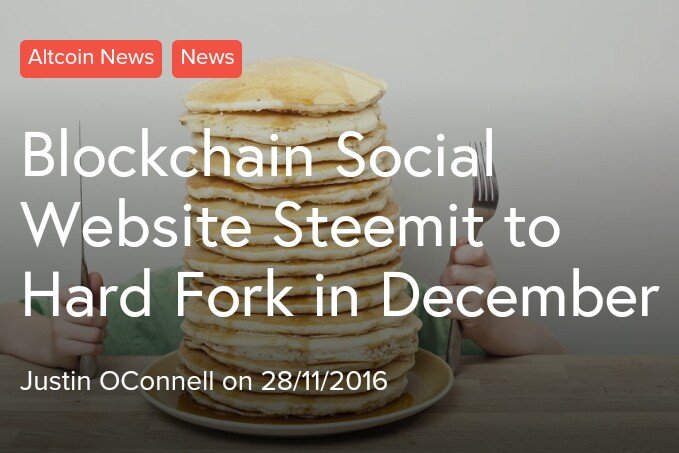 Credit: cryptocoinsnews
I have just read this article in cryptocoinsnews and thought I would share it.
All credit to cryptocoinsnews for the content.
https://www.cryptocoinsnews.com/blockchain-social-website-steemit-to-hard-fork-in-december/
Credit: cryptocoinsnews
For the ones unfamiliar with a "Hard Fork" this should help a little.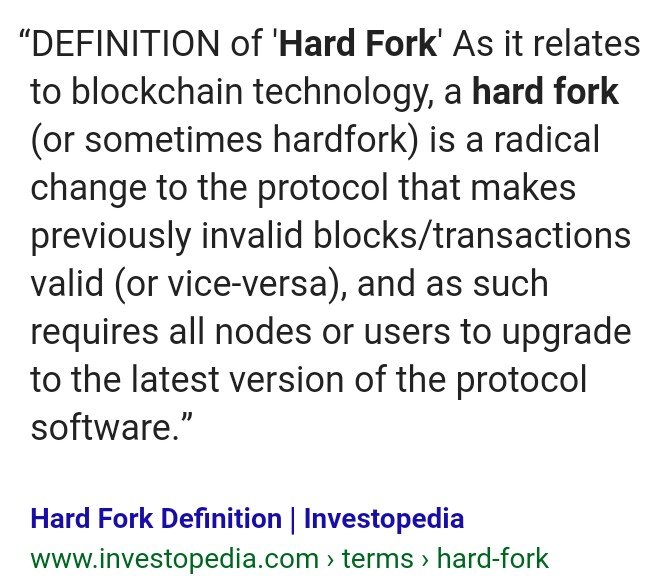 Credit: investopedia
STEEMIT is still very much in the development stages but I have every confidence that this platform is set to be the ENVY of other CENTRALISED PLATFORMS.
Tomorrow I will post a presentation showing the difference between existing Centralised Social Media Platforms supported by SHAREHOLDERS, and STEEMIT where in essence the CONTENT PROVIDERS are the SHAREHOLDERS..!!
Thanks for reading.
Stephen