ACCOUNTS PER DAY (2017)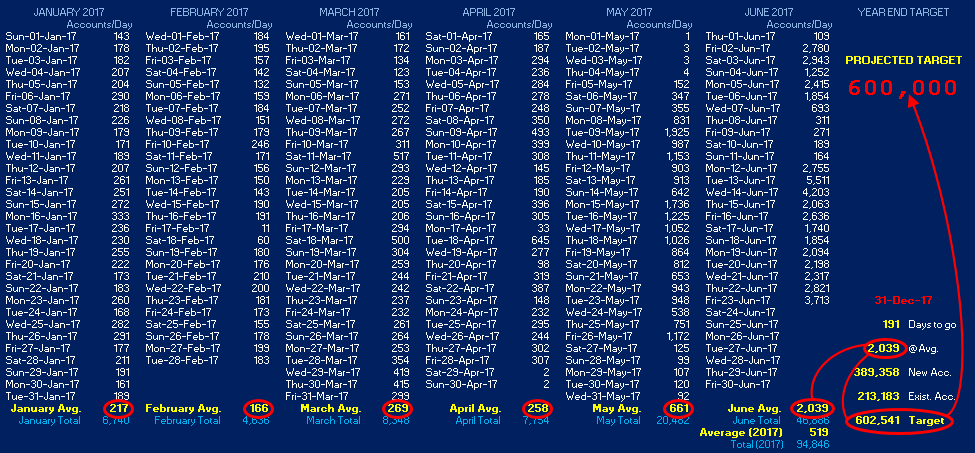 As we continue to witness a clear pattern of a STELLAR Number of Transactions Recorded and New Accounts Registered I am pleased once again to announce that yesterday was no exception.
Yesterday saw yet another HIGH NUMBER of New Accounts Registered at no fewer than a staggeing 3,713 Accounts.
This continued pattern that is now emerging cements all previous reports and as a result of the current position I have lifted the Year End Target from 575,000 to 600,000..!!
This rapid and fast pace of growth is showing absolutely no signs of slowing down and once again I have set what I strongly believe is a very Conservative Target.
The Target has been raised as we see the Daily Average Number of Accounts Registered in June now easily exceeding 2,039 / day.
Maintaining this average of 2,039 /day for the remainder of the year, with 191 Days left, will add a further 389,000 Accounts  to the existing +213,000 Accounts we currently have.
I am sure that as the days/weeks pass this 600,000 Target will most definitely adjust to the upside.
Thanks again for reading.
Stephen