STEEMIT: Average number of Daily Blogs of 1,559/day, 65/hour, or just over 1/minute these averages clearly show that the Community is growing..!!
NUMBER OF BLOGS PUBLISHED ON A DAILY BASIS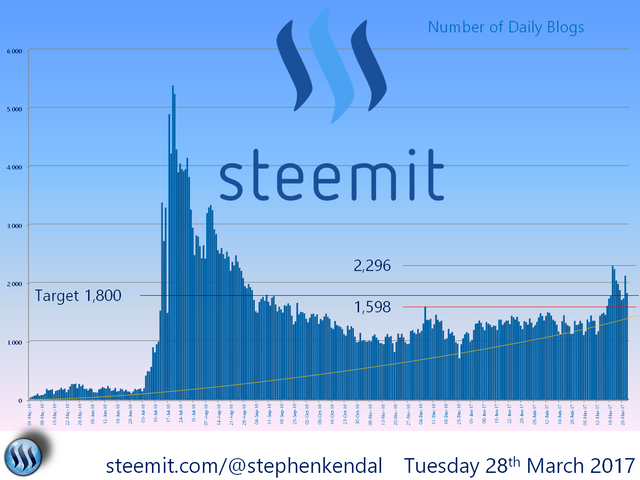 This year I have been regularly publishing the number of Daily Transactions that are registered on the Blockchain and I am constantly asked what constitutes a Transaction.
A Transaction is a blog, a post, a comment, a vote, a flag, a deposit, a withdrawal, a change, on other words anytime the Blockchain has been amended.
This has spurred a few asking about the number of the Blogs per day.
I have therefore drilled down into the data and extracted the Blogs per day.
As you will see from the above we are growing in a range of 1,598 - 2,296 and currently over a 30 day period we are publishing an average of 1,559 Blogs per day.
30 Day look-back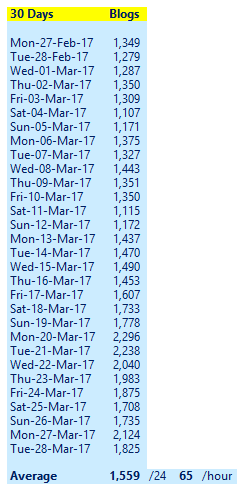 Along with the Daily Transactions recently published it is once again clear evidence that the Community is growing.
Thanks again for reading.
Stephen