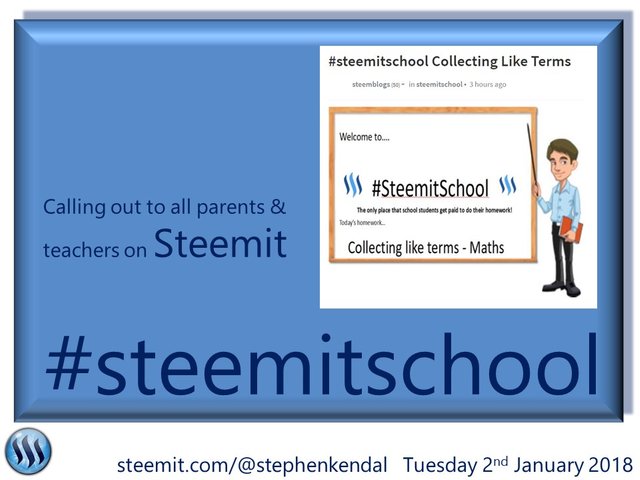 #SteemitSchool - Get paid to do your homework..!!
Calling out all parents and teachers on Steemit. Have you checked out #SteemitSchool?
Back in May of last year I helped my two nephews launch #SteemitSchool and have since seen some amazing blogs posted.
#SteemitSchool is place where students at school can blog their homework.
My nephews even came up with a slogan for #SteemitSchool as ......"The only place where students get paid to do their homework..!!"
This has been a great initiative and one that I am super proud to those that have blogged to the tag.
If you are a parent and think that this could be useful, please encourage other students to share their homework.
Huge #Steemit Shout Out to Jonathan @jonathanyoung and Matthew @Steemblogs for kicking off #SteemitSchool.
Where else would a student get paid to do their homework?
Thanks for reading.
Stephen