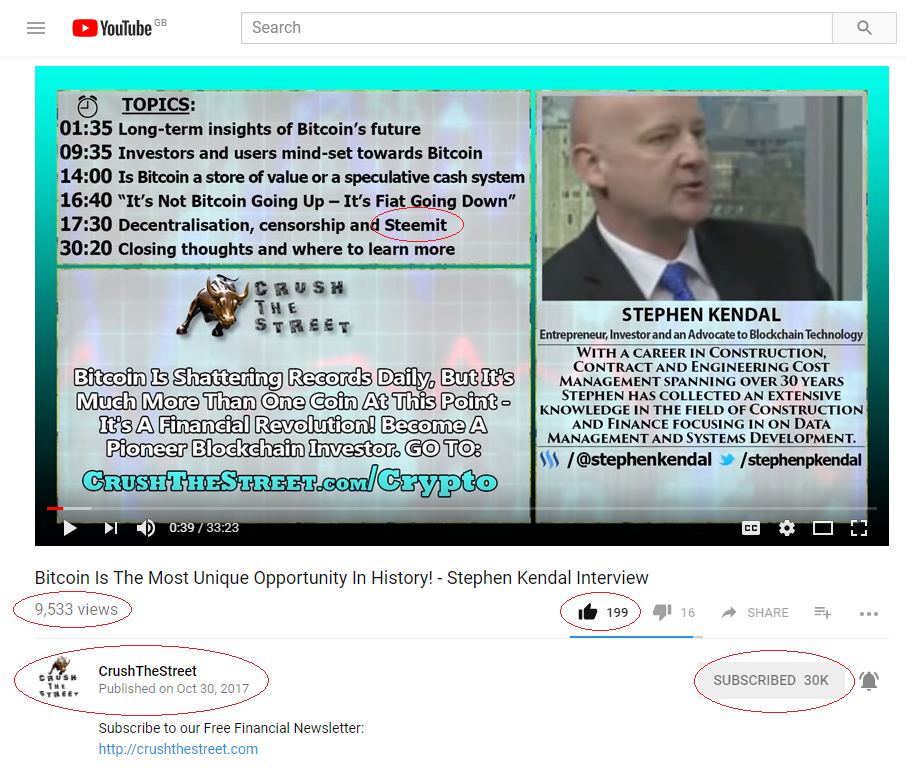 A massive #Steemit shout out to @CrushTheStreet .com for the recent interview we did.
This interview was recorded last week and published on Youtube on Monday 30th October.
I am excited to see that this interview is fast approaching 10,000 views.
In the interview I promote #Steemit, #Steem, the #Steem Ecosystem and more importantly #SmartMediaTokens #SMT.
For the ones who have yet to hear the interview, here is the link...
Credit: youtube /
@CrushTheStreet
Once again a massive thank you to Kenneth and all those at CrushTheStreet.com for taking the time to arrange, record and distribute the interview.
Thanks for reading.
Stephen