-- Best Steem Analytics Service --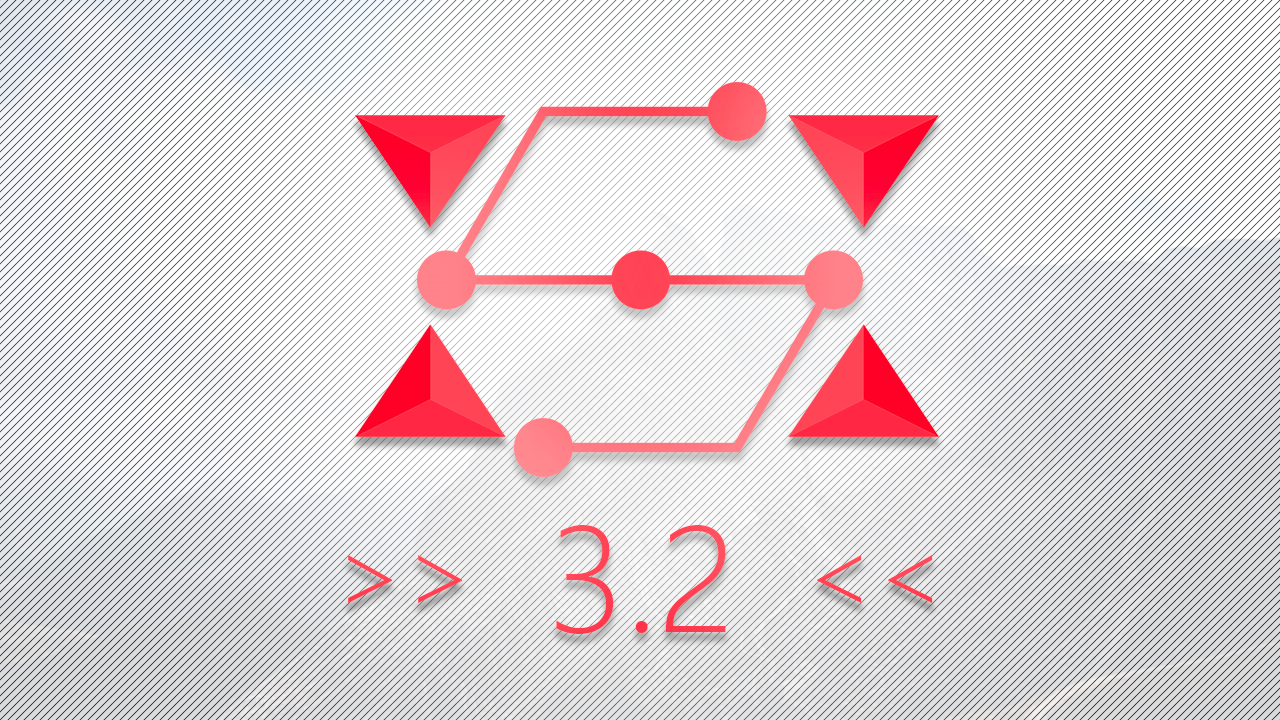 SteemTracked
Steemit User Analytics - Track Your Steem Progress
built with @steemsql (by @arcange)
What's New

Post Viewer
---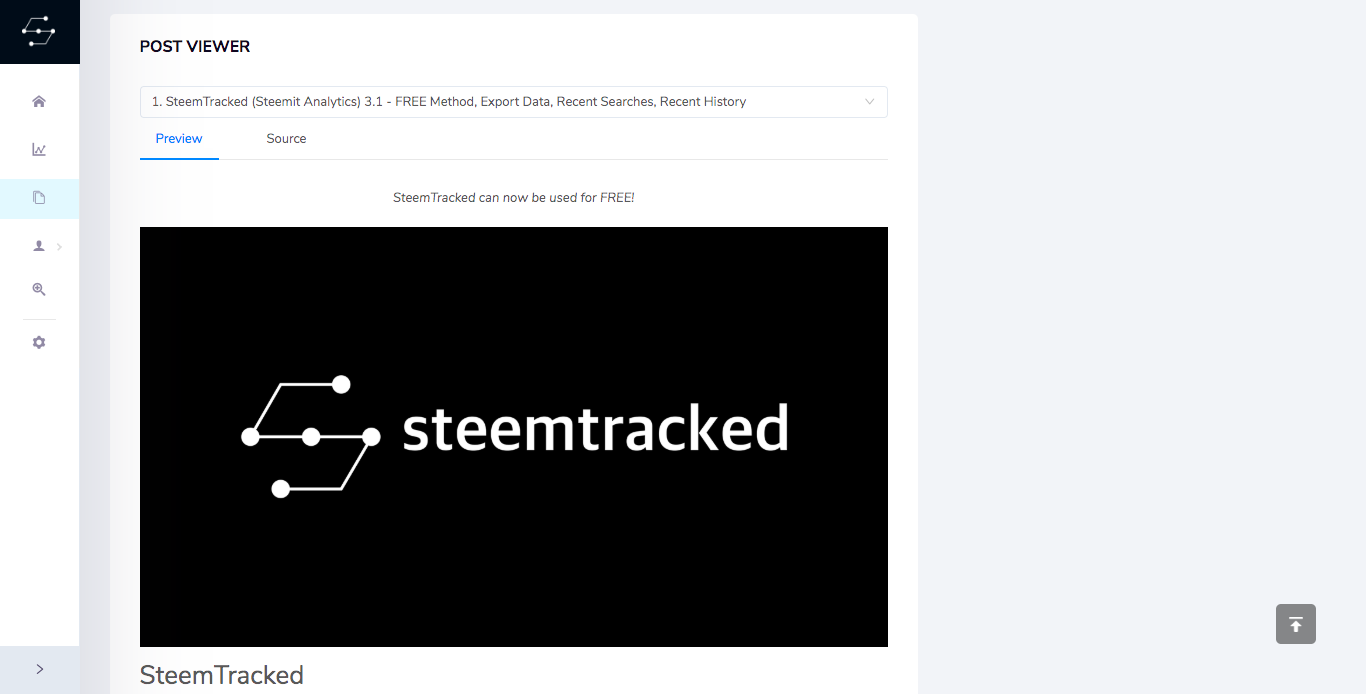 This is where you can locate any of your posts and preview it! There is also a source tab which gives you the code for the post. I find this to be quite beneficial as sometimes we reuse images and layouts.
Notifications
---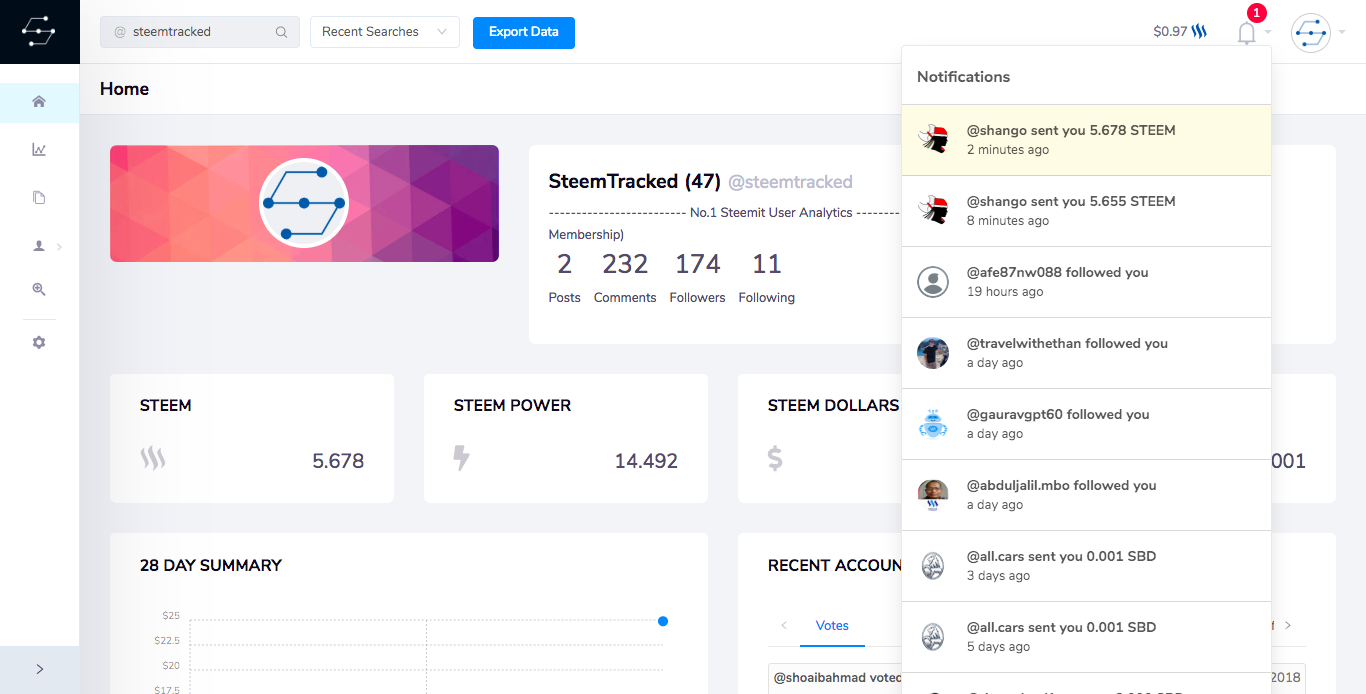 Your most recent follows, reblogs, replies and transfers will appear in the notifications list. This also gets notifications in real time!
Upvote Calculator
---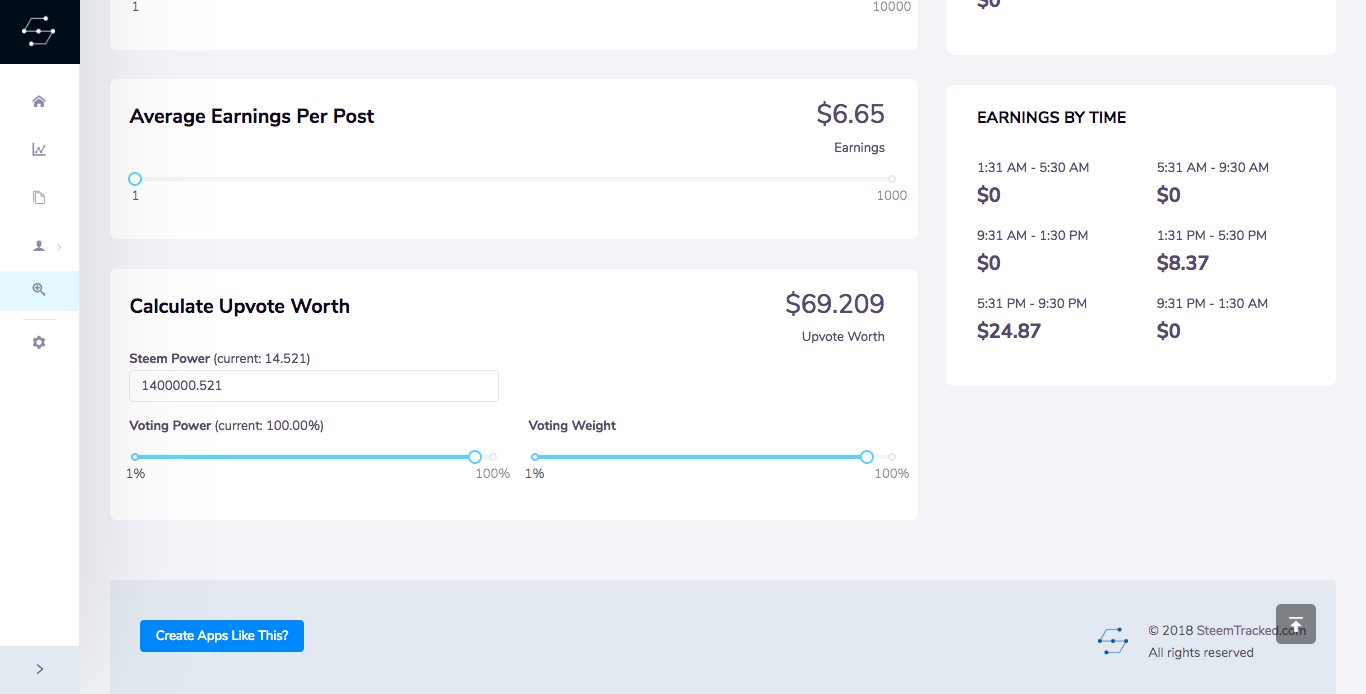 I know @penguinpablo has created an upvote calculator that's accurate. Since SteemTracked deals with pure Steem analytics, it only made sense to have this addition.
Loading Indicator
---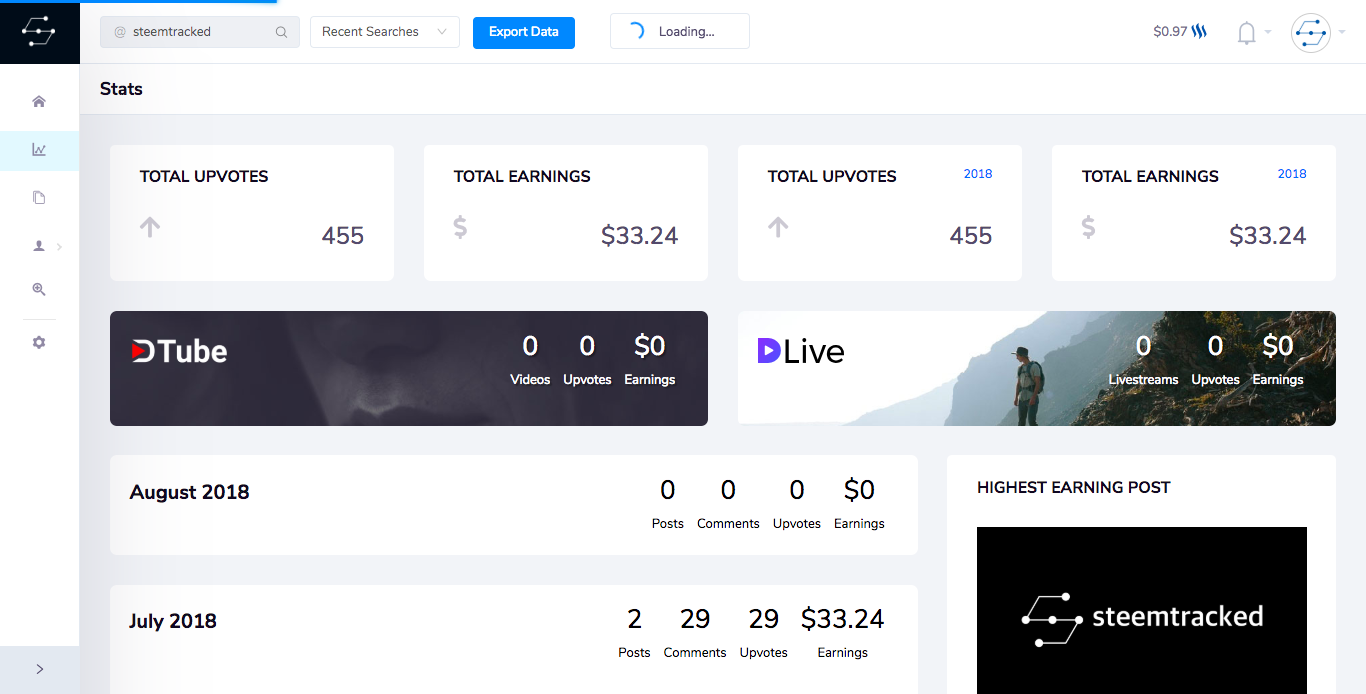 I've created a smart loading indicator which provides a bar at the top of the page to represent how much data is loading.
SteemTracked Progress

I created the app over a year ago and I'm glad it's still here and been greatly improved. I don't know another service that provides Steem analytics like SteemTracked and that's one of the main reasons why I created it. I'm very open to ideas, I'd love to see what you would like in future updates.
Should You Use SteemTracked?

As a Steem entrepreneur, I personally feel this has helped track my Steem progress. The ultimate goal for me when using SteemTracked is to know all factors to why some posts earn a lot and why some posts didn't live up to its value.
With SteemTracked, I can also see other user's data to get a better view on what factors influenced their successful post. On my other accounts, I've found out my average upvotes per post which put in perspective how many I need to achieve a certain amount.
Bidbots are reigning at the moment which makes it difficult for valuable posts to get its deserved reward. That's why I find it better to rely on statistics than a whale to upvote your post randomly. Open source contributors do have advantages, however the best Steem stats I've analysed came from a user who posted memes and got high earnings!!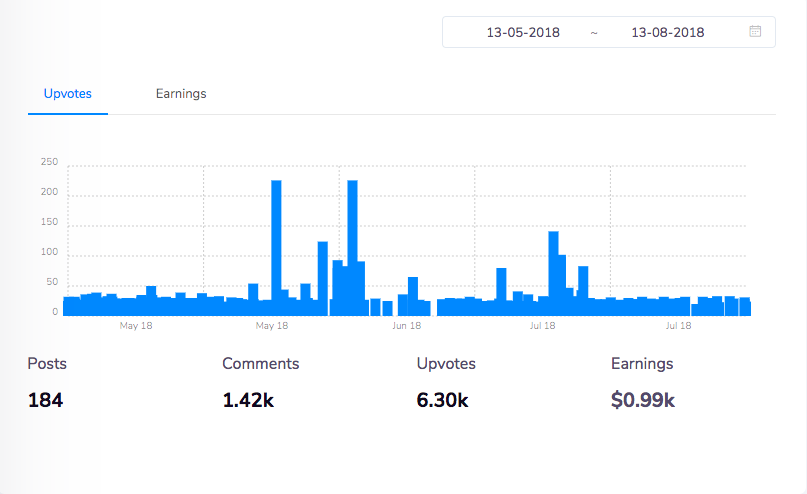 In the last 6 months, the above user has almost reached $1k in earnings...
When you see results like that, it may seem near impossible but with tools like SteemTracked you're able to break it down and acknowledge how they do it.
Calculating averages is key
(Using above user's data)
Averages 1 post a day
Averages $5 per post
Averages 34 upvotes per post
Averages 8 comments a day
Anyone can do the above, right?
SteemTracked Membership

Monthly
Send 2 SBD or STEEM to @steemtracked (No memo required)
Annual
Send 10 SBD or STEEM to @steemtracked (No memo required)
FREE Up to 7 Days
UPVOTE (min 50%) and RESTEEM the latest post/reblog on @steemtracked's blog while it's active.
FREE membership access will be invalid when the post age is past 7 days and you can either wait for the next post/reblog by @steemtracked or get monthly or annual membership.
FREE membership access is only valid when:
While the post is active (before claiming rewards)
The upvote hasn't been cancelled
Contact
---
Discord: shango#7892
Feel free to present your ideas and improvements in the comments section.
---

If you feel this project is good for the Steem Blockchain, feel free to resteem, upvote and comment! Follow @steemtracked for the latest SteemTracked news.